Wondering if direct mail marketing for PTs is still worth it in this digital era? In this article, we'll share with you how effective direct mail for physical therapists is along with some direct mail marketing ideas that will inspire you to create one for your physical therapy clinic!
But first, let us tell you a short background about direct mail marketing.
What is Direct Mail Marketing?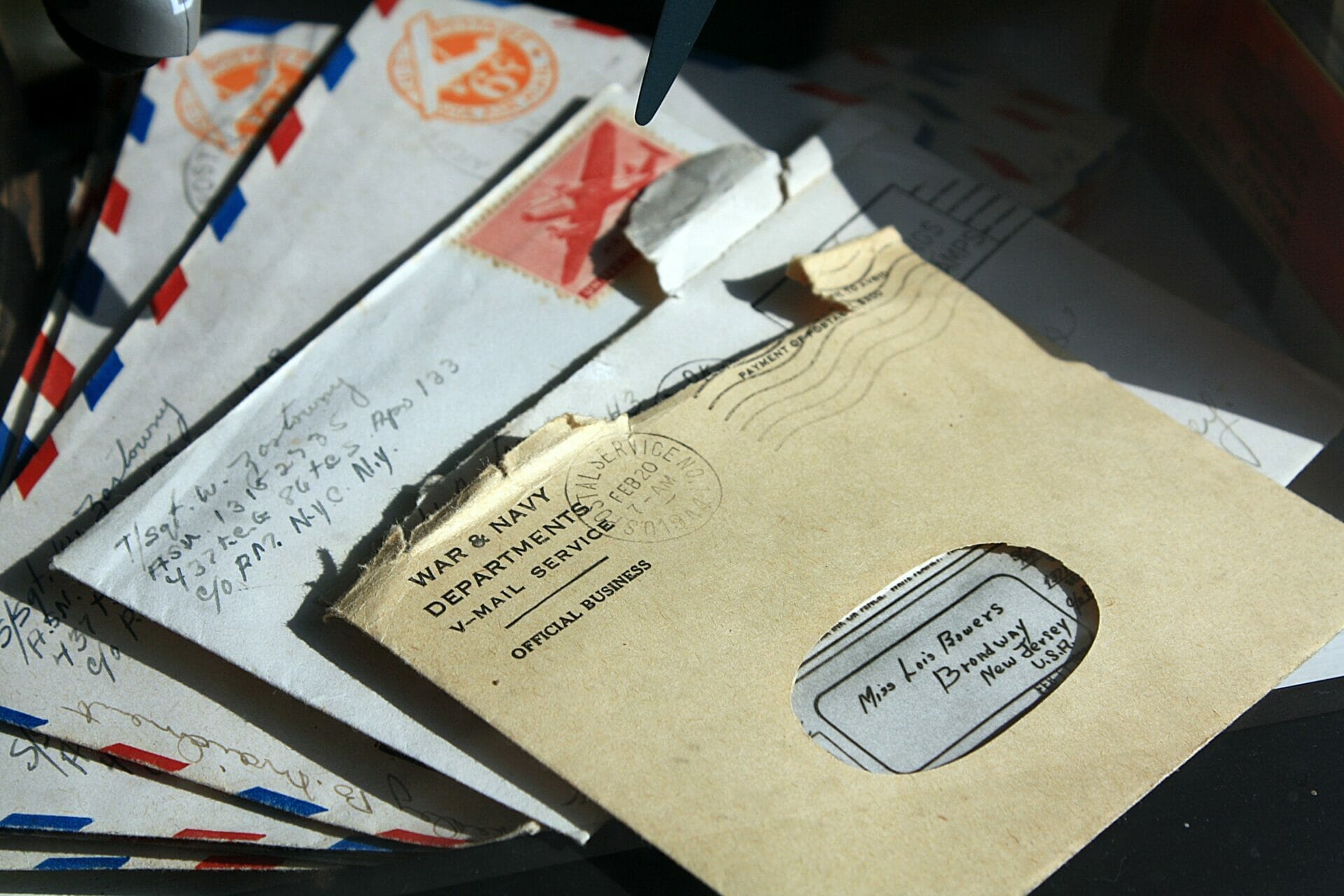 Direct Mail Marketing is a type of marketing strategy where you send out promotional materials such as brochures, postcards, or newsletters directly to your customers' mailbox. Despite the presence of various online marketing strategies, direct mail is still effective when it comes to reaching out to existing customers, increasing brand loyalty, and generating leads.
Need help in crafting direct mails for physical therapists?
Schedule A Free Strategy Session!
Advantages of Direct Mail for Physical Therapists
Still, doubting the capabilities that direct mail marketing can do for you? Here are 5 advantages of using the snail mail strategy in your physical therapy practice.
1. Less competition
Nowadays, most marketing strategies have shifted online. When it comes to emails, some are noticed but some remain unopened in someone's inbox. That's why adding direct mails to your marketing strategy, is a good supplement that will increase the chance you get patients.
2. Can be tracked with unique URLs or coupon codes
Direct mail can be tracked. You could simply use a number that's designated for direct mail recipients, create a personalized URL, or come up with a unique coupon code. This way, you'll be able to identify which of your new patients or page visitors came from your digital marketing efforts and which are from your direct mail campaign.
3. It goes well with digital marketing
Combining direct mail with your digital marketing strategies can help you increase site traffic and increase brand loyalty. In fact, it has the ability to increase response rates by 28% and conversion rates by 40%. See how effective these two strategies work together?
Check out our blog post on Social media for Physical Therapists to see which platforms fit best for your practice.
4. High response rate
Based on data analyzed by the Direct Marketing Association, direct mail has a higher response rate compared to emails. It's because the number of emails received on digital platforms appears to be more cluttered and overwhelming which results in unopened or ignored emails. In comparison with letters obtained in mailboxes which give your recipients enough time until they are ready to read your mail or do other stuff while reading it.
5. People love checking their mailboxes
According to a study conducted by USPS, 98% of people are looking forward to checking their mailboxes every day. Receiving personalized mail from a brand you recently engaged with makes your patients feel special which lives an imprint on readers' minds. It also has the ability to capture one's attention for 30 minutes max if it has eye-catchy content.
Are you having doubts if direct mail should be added to your physical therapy marketing strategy?
How to start a direct mail campaign for physical therapists
Marketing is marketing, whether you are doing Google Ads or Direct Mail, you still have to find your target audience, pick and create your ad copy, and do testing on different versions.
1. Identify your goal
Think of what you want to achieve from this mail campaign of yours. Is it getting new patients, reaching out to previous ones, or increasing site traffic?
No matter what goal you choose, it's important to clearly define what you want to get out of this campaign. This will make it easier for you to measure the results once the campaign is launched.
If you want to reach more patients at your PT site, consider using Google Ads for Physical Therapists.
2.  Choose your target audience
In selecting your target audience, you'll be selecting individuals that will help you generate leads. Some of the factors that you should consider are the demographics of your audience. It may vary by age, gender, occupation, income, lifestyle, etc. depending on whom you think are more likely to schedule an appointment with your clinic.
3. Build a direct mail list
A mailing list refers to the names and physical addresses of your target audience. If you have no idea where to get your first direct mail list, you can simply start with existing patients who already tried your physical therapy services.
Check your patient database and you'll see all of the information you need. From the database, you can see which areas most of your patients are from and direct mail that area.
Also, consider using email as a paperless form of patient contact for your physical therapy clinic.
4. Pick a design and format
Direct mail comes in sizes and formats. It could be in the form of postcards, letters, brochures, flyers, or booklets. For exact dimensions, refer to the USPS requirements for direct mail.
Aside from the dimensions, you should also choose the color that matches the message of your mail. Here are some of the colors and the feelings that are associated with it:
Red- excitement, bold, and passion
Orange- creativity, and enthusiasm
Yellow – happiness and positivity
Green- health and growth
Blue- trust, and strength
Purple- power and wisdom
Learn more by checking out this article about How Color Meanings Affect Your Brand.
Images can be a factor in getting the attention of your chosen audience. Use the ones that have high resolution and are relevant to your practice. You can great images that match your physical therapy practice at Unsplash, Pexels, Pixabay, or Deposit photos.
5. Proofread
Whether it's the content, headline, or object placements, you should make sure to make your piece free from grammar or spelling mistakes. Also, check to see if the images that are used go well with the content if the main points are clear and concise, and if the tracking information such as URLs and QR codes are working properly.
Want to know how QR codes can make things easier in your physical therapy clinic? Check out our blog post on QR codes for physical therapists to learn more.
7. Conduct a testing
Before launching your direct mail campaign, test it first. This way, you'll find out which version of your direct mail is more effective and which ones need a little tweaking. Testing out direct mails will give you insights and prepare you for possible scenarios that could arise after launching your campaign.
8. Launch your campaign
The moment of truth begins. It's time to send out all of the direct mail campaign materials to your existing and prospective patients. Give it a few weeks before checking its outcome.
9. Analyze results
Launching your direct mail campaign isn't the end process. Regularly keeping track of how things are going should be a part of your routine. This will tell you if your direct mail marketing strategy was a success or not.
Here are metrics that will help you analyze the results of your direct mail campaign:
1. Response rate
Response rate refers to the percentage of customers who responded to your offer. The formula for finding the response rate of your direct mail campaign is by dividing the number of recipients who responded by the total number of recipients.
For example, you get 5 responses out of 500 direct mails that you've sent.
5 ÷ 500 = 0.01
Your response rate would be 1%.
2. Conversion rate
Conversion rate refers to the percentage of individuals who are taking action on your physical therapy website.
It is determined by dividing the number of conversion actions by the total number of interactions. Let's say you had 1 conversion out of 500 interactions, your conversion rate would be .2% since 1÷ 500 is .2%.
3. Return On Investment (ROI) 
ROI measures how profitable your campaign is. One way of computing your ROI is by deducting the initial value of your investment from the final value of your investment. After that, divide the result by the cost of the investment, and lastly, multiply it by 100.
Check out this Guide on Calculating Return On Investment to learn more.
4. Lifetime value of a patient 
Lifetime value (LTV) refers to how much your customers are costing you. Knowing the LTV of a helps you understand the factors that cause your patients to stick with your brand and what you can do to improve it.
Learn more about the ways in calculating your customer's lifetime value by reading this article on How to calculate the customer lifetime value.
Understanding the key metrics can be quite challenging. Our experts are here to help.
Best practices for your direct mail campaign
1. Don't use generic introductions
One of the most effective ways to make your message feel personal is by mentioning your patient's name. It'll give them an idea that you are personally reaching out to them.
For example, instead of using generic greetings such as "Dear Sir/Ma'am" personalize it by including the patient's name like "Hi Steve!" or "Good day, Ms. Evans." Direct mail services have a way of automating this.
3. Use a compelling introduction
The first line of your direct mail should hook your patient's interest so they'll continue reading it until the end. You can start by asking them about their well-being or life recently and from there, you'll slowly shift to what you want to tell your readers.
Like this sample postcard from Postcard Mania:

4. Personalize promo codes
Another thing that you could do to improve patient engagement through direct mail is by using personalizing promotional codes. A promo code is a marketing strategy that encourages your patients to schedule a physical therapy treatment at a lower price (e.g. KATT15%). Aside from that, it also helps you increase patient bookings and improve patient retention!
Here are some tips for creating promo codes for your patients:
make it short so it's easy to remember
add your patient's name to it 
use bold letters to avoid getting issues like "this code doesn't exist"
set an expiry date for promo codes – this will give them a sense of urgency to book their next appointment before the offer ends
5. Don't forget to use a call-to-action
Your direct mail should encourage your recipients into taking action. It should be something that will encourage them to take action. Make sure to provide a clear call-to-action so your mail recipients will be guided on what to do after reading your mail.
Some examples are:
"Call us today"
"Visit our website"
"Like our page on Facebook"
"Refer a friend to get a discount on your next visit"
Want to learn some tips on managing your physical therapy clinic's online reputation? Read our blog post on Reputation Management for Physical Therapists to learn more.
6. Highlight benefits
Before launching your direct mail campaign, what you have to do is identify the major benefits that a patient will get out of your physical therapy services. It should be something that will satisfy the needs of your patients. For example, "save 15% on your next physical therapy treatment" or "free injury screening."
By wording the benefits in a way that your prospective patients will fear missing out, they'll be encouraged to take action and engage with your brand.
7. Use postscripts
Since not everyone has a lot of time to read your mail, some of them might skip the body of your mail and go to the end of your mail. Adding a postscript would be a good idea to emphasize the context and goal of your mail.
Like this example:
"P.S. Your chance of getting 20% off on any of our physical therapy services is valid only until December 1, 2023, so don't forget to visit our PT clinic."
Want us to help you come up with a direct marketing strategy for physical therapists?
Key takeaway
Direct mail has been a part of every marketing strategy since the 1800s. The main reason why people love it is that it makes them feel valued especially if it's personalized. So, if you want to get the most out of your marketing campaigns, adding direct mail to your existing campaigns could really boost your overall results.