Are you having trouble staying on top of your social media platforms? If so, a dental social media calendar can help you organize and schedule your content posts.
In the last five years, users have an average of 8.5 social media accounts. This represents a new market for you to increase awareness of your dental practice. It can reach millions of people across the world.
As a dentist, social media is an effective marketing tool to promote your dental practice and build relationships with patients. Having a social media calendar will maximize the benefits of social media marketing.
As marketing can be overwhelming for dentists, this guide will outline the steps to create a social media calendar and provide a template that you can use.
If you don't have enough time or resources to focus on social media, let us help you make a calendar.
What is a Dental Social Media Calendar?
A social media content calendar is a document that helps you organize your social media strategy. It can be as simple or complex as you want it to be. Your calendar can be a spreadsheet with labeled dates or a dashboard that monitors your social media channels.
It should be easy to read, edit, and share with team members that are managing your social feeds. Although the task of creating a dental calendar may seem daunting, this guide will show you exactly how to make one.
Why use a Dental Social Media Calendar?
There are many benefits to using a social media calendar. Here are just a few.
Help You Get Organized
With the amount of content and news in today's information world, it's easy to get lost in managing multiple social media accounts. With a social media calendar, you can stay on top of your social media channels by planning out posts in advance. This can range from weeks to months.
Posting regularly and brainstorming new content ideas require attention and effort every single day. This can eventually be too time-consuming or overwhelming. You may find yourself using valuable time searching the internet for quality content to share.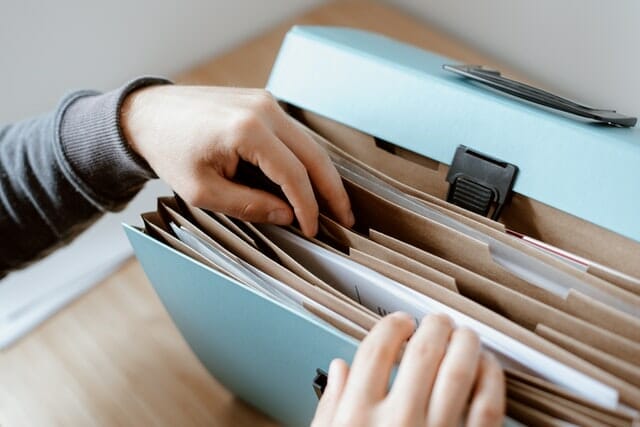 However, by having a dental social media calendar, this process becomes more manageable. You will have more free hours to focus on different marketing strategies to build your dental practice. You will save time figuring out what content idea to post next.
Keep You Consistent
Having everything planned out beforehand will ensure that you are consistently posting across your social media profiles. It becomes easier to post regularly.
As the saying goes, consistency is key. This also applies to social media. By posting consistently, you are more likely to attract attention and increase engagement on your social media pages.
Thus, more patients may show up at your dental office. Remember, your followers can be converted to customers!
Create Higher Quality Content
When you plan your dental social media posts, you are able to look at the big picture and identify your marketing objectives. This ensures that your marketing efforts align with your goals. Thus, you can make higher-quality content that brings value to your patients.
Adding value increases the likelihood that followers will visit your dental office or continue engagement with your content. A social media calendar is a great way to draft content ideas that meet short and long-term goals.
Capture Relevant Moments/Trends
A dental social media calendar allows you to plan for holidays and big events. For example, if National Dentist Day is next Thursday, you can plan ahead of time and tailor your content accordingly.
This increases the effectiveness of your social media marketing efforts because you are up to date with current events and trends. By being in the loop, you will be able to engage with a wider audience and increase the visibility of your dental office.
An example is National Smile Day. On this day, you can include fun facts about smiles and offer dental teeth cleaning discount.
Track and Analyze Performance
Your social media calendar is more than a planning tool. It is also an analytics tool that measures your marketing campaigns. Without gathering data from your social media efforts, you can't see what was effective and what was not.
If you know what performed well, you can refine your content strategy and focus more on that. A calendar provides valuable insight into what actions you should take. You can perform A/B tests to figure out what is the most optimal type of content to share.
It may also give you information about post frequency and the best time of day to post on each social media site.
If your goal is to maximize the benefits of social media, feel free to schedule an appointment with us.
How to Create a Social Media Calendar for Dentists
Social media can be tricky, but a social media calendar can help you visualize your planned posts and stay prepared. There are 5 steps to creating an effective calendar.
Step 1: Determine What Type of Content to Post
The first step involves knowing what to create and share. Especially with social media, it can be difficult to post new content every week. Eventually, you'll run into a creative block and get stuck on coming up with new dental social media ideas. If you are interested in posting educational content, check out our guide!
To solve this problem, it is best to have a long-term social media calendar. This will help you set realistic goals for your dental practice and post new content on a more consistent basis.
You can't always rely on exciting things happening at your dental office or local community to determine what and when you'll post. Instead, planning your content ideas out weeks or months ahead will make this process more manageable. It will help you stay active throughout slow times.
As a dentist, some post types are:
Blog posts about current dentistry news
Articles about top dental practices for healthy teeth
Special promotions such as a teeth whitening discount
Announcements of dental office updates
Re-shares of valuable information to patients
Social media giveaways for a dental care gift basket
Surveys to better understand patients and their needs
As you can see, there are plenty of content ideas you can come up with. Feel free to be as broad or narrow as needed for your content. You can combine different content types to keep your followers engaged and interested.
Although this will vary depending on your brand and marketing goals, remember to keep a balance between promotional and informational content. You don't want your followers to think that your social media pages are sales-y. This can frustrate them and dissuade them from visiting your dental office.
Step 2: Determine Social Media Platforms
Once you have an idea of what content types you're focusing on, the next step is to choose your social media channels. Obviously, with limited resources and time, you can't post on every social media site. Therefore, it is important to find out which sites will be most effective for your dental practice.
With the variety of social media applications such as Instagram and Facebook, it is critical to understand the audience group of each site. Take time to identify the user demographics of each platform and see how your dental practice can be beneficial there.
For example, the 25-34-year-old age group accounts for most Instagram users. As a dentist, this reveals that creating content based on the beauty side of dentistry may appeal to this large audience group. Consider utilizing ads on platforms such as Facebook to broaden your outreach.
To get a clearer understanding of the different social media platforms, check out our social media guide here.
Step 3: Create and Manage a Posting Schedule
Step 3 is to make a posting schedule. Planning where and when to post your social media content can be time-consuming. Creating a schedule will cut down this time so that you can focus on other aspects of your dental practice.
Here you can find the best times to post on each social media site. Take advantage of these time windows to maximize your impression and engagement potential. Posting frequently ensures that your dental practice remains relevant to your followers.
Organizing a posting schedule will require multiple changes to test the effectiveness of each adjustment. Although this is a continuous process, it will pay dividends in the long run.
Step 4: Start Crafting Your Posts
The fourth step is to begin writing your dental posts. At this point, you are probably having multiple post ideas already. Jot them down and save them in a folder for quick access.
If you have a marketing team for your dental practice, you can invite them to collaborate and share ideas. Having more feedback will help you improve your content quality.
Step 5: Begin to Publish
With your dental social media calendar complete, it's time to start publishing. To save even more time, check to see if there is a scheduling feature available. After publishing, make sure to respond to comments and keep the conversation going.
This will allow you to create an online community with your followers. Building relationships with them may lead to conversions down the road.
If you want expert advice or opinion on how to improve your dental social media calendar, book a call with us.
Schedule a Free Strategy Call!
Tips for Dental Social Media Calendar
Here are a few tips to keep in mind when making your dental calendar.
Take Advantage of Holidays
Running out of post ideas? Try looking into non-traditional holidays. It could be National Dentist's Day or World Smile Day today.
These micro-holidays can inspire your next post and help you get out of a creative rut. These holidays are opportunities for your dental practice to capitalize on. A slow week may turn into your highest engagement month.
Include Links to the Website
Adding links to your dental social media posts is a great way to increase the chances of users visiting your site. It enhances your posts because you are reducing the number of steps it takes to access your website.
Maintain a Brand Image
After identifying the brand image of your dental practice, make sure your content aligns with it. Frequently posting will increase your brand awareness and reinforce your brand image. A way to do this is to create your own graphics and pictures.
Although this will take a lot of work and effort, your dental practice will stand out from the competition. It will be distinguished from the rest of the pack.
Dental Social Media Calendar Template
There are many available templates you can use for your dental practice. If you want to make your own, it can be as simple or complex as you would like it to be.
A simple spreadsheet is a good way to start creating your calendar because it can coordinate your content posts and keep track of deadlines. Depending on your business goals, you can edit them accordingly.
As a reward for making it this far, below is our social media calendar for dentists. The link will take you to a Google Sheets where you can make a copy of it and start using it for your own dental practice. It is completely FREE and customizable to your objectives. Under "SOCIAL CHANNEL" and "CONTENT TYPE," there will be a dropdown list for you to select different types.
Get Your Free Social Media Calendar Here!
Let us know your thoughts on it in the comments below.
If you found it useful and want more information, schedule a free consultation with us.
Recap of Dental Social Media Calendar
As social media is becoming increasingly popular, it is best to implement it into your marketing strategy. However, it can get tough coming up with new content ideas every day. That's where a social media content calendar comes in.
A calendar will help you spend your energy and time more efficiently. It will make social media content easier to plan and schedule. With so many benefits, it will be a lifesaver.