Are you having second thoughts if you should use QR codes for your clinic? In this article, we'll tell you the importance of QR codes for dental practices, along with the websites that you can use in generating QR codes for free!
But first, here's a short background of when QR codes began.
It was developed in 1994 by a Japanese Corporation and began to dominate the USA by the year 2011. Now that we're facing a pandemic, QR code usage has greatly increased with a 96% growth rate in the span of two years. The countries that widely use this scanning method are the United States,  Australia, Hongkong, France, Thailand, Indonesia, and Canada.
What are QR codes?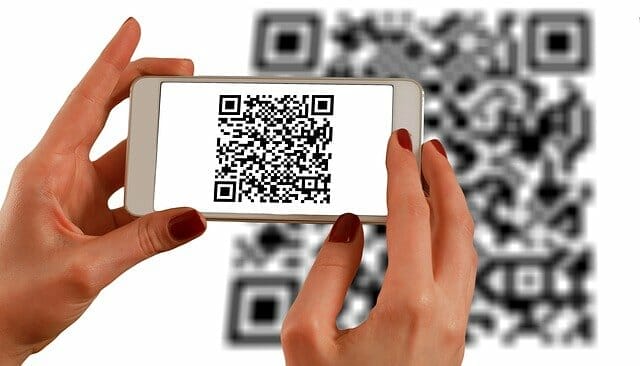 Quick Response codes commonly known as QR codes are used by businesses, and other establishments to advertise their services, offer discounts, receive payments, etc. QR codes are scanned through mobile devices that usually have a built-in feature that analyzes every QR code. But if you don't have that feature on your phone, there are a lot of apps that can scan QR codes in an instant that you can download via Play Store (for Android users) or App Store (for iOS users).  It makes almost everything easier from receiving payments, leaving reviews, visiting a website, and even watching videos.
Here's how it works:
You no longer have to manually type in https://nameof yourdentalclinic.com. Instead, all you have to do is open the camera of your mobile device and scan the QR code that you saw from the front desk, brochure, or any print media, and in a few seconds, it will redirect you to the homepage of  nameofyourdentalclinic.com! As easy as that! Very convenient, right?
Aside from that, it is suitable in this time of the pandemic because it promotes lesser physical contact like using pen and paper from clinics in filling out forms.
Although a lot of people are using QR codes nowadays, there are still some people who are kind of hesitant to use this because they are afraid that their devices will be connected to malicious software. This wouldn't be an issue if you are talking with your web developer or site administrator about where you want your patients to be redirected.  The reputation of your dental clinic relies on this one so you must be very careful when it comes to generating  QR codes like this.
Still unsure if QR codes suit your clinic?
Why do dental practices need QR codes?
QR codes for dental practices offer a lot of benefits not just to your dental clinic but also to your patients which we've summed up below:
More convenient 
In today's time, people want to get results as soon as possible. Instead of going through so many steps before you get to the clinic's website, patients just have to get their phones and scan the QR code you've created and it will send them directly to your website or hop on a quick clinic tour (for new patients) without a hassle. It saves time and effort.
Helps you get reviews without a hassle
Scanning QR codes is the fastest way to leave a review which takes less than a minute. This is helpful for those dental clinics that are getting a lot of patients on a weekly-monthly basis. With this strategy, it will be easier to encourage your patients to leave a review because the process is not as complicated as it looks.
One scan and they'll be redirected to a page where they can leave reviews for your dental clinic.
Effective way of promoting your dental clinic
You can easily generate a QR code for your dental practice's social media accounts where people no longer need to type and look for your dental clinic online, instead, all they have to do is scan the code, and bam! They are already following you on Twitter or Facebook. It increases customer engagement and at the same time improves your marketing strategy. Rank higher on Google search results by practicing good SEO for your dental page.
Brings traffic to your dental website
If your clinic usually gets a lot of patients, placing your QR code at your front desk would be helpful in managing them especially if you have limited staff in the receiving area. It could also be useful for dental clinics that are just opened. Build your reputation using platforms such as Nextdoor within your community. Letting people know that they can scan QR codes for faster transactions can catch the attention of those tech-savvy patients.
Need help setting up QR codes for your dental clinic?
Schedule A Free Strategy Session!
How to use QR codes for your dental practice
You can use QR codes for print media such as brochures, flyers, newspapers, posters, magazines, and even on business cards. So that when people scan the code, they can instantly see your clinic's website, important details like your location and contact numbers, or learn more about the services you are offering (e.g. what to expect and how to prepare before getting a root canal treatment, braces, dental implants, how to properly care for your teeth, etc.)
It can also be used for cashless payments or transactions where you'll just link your Paypal account or other bank accounts where patients can just scan the QR code and directly send payments on the spot. Just print the code and place it on your front desk, where patients can scan it as easy as 1-2-3!
Another idea is to post the code outside your dental clinic. Where if they want to get a discounted rate on their first visit, they can scan the code outside. People love discounts. You can use this strategy to attract new patients to your dental clinic.
Lastly, it can be used to entertain patients while they're waiting in your receiving area. Instead of getting bored from looking at the ceiling, you can maximize the use of QR codes in promoting your clinic so that patients will be encouraged to recommend your dental services to someone they know.
Websites that generate free QR codes
QRcode Monkey is a digital platform where you can generate QR codes for your dental clinic for free! You can link create QR codes that will redirect users to your clinic's website, image gallery, ratings, and reviews, send an email, text message, call for an appointment, watch a video of how dental procedures are done via YouTube, and even link them to your social media pages like Facebook, Twitter where they can follow your pages to get latest updates on your dental services for promos, discounts, and other deals.
You can even customize the color, logo, and design of your dental clinic's QR code depending on your choice. When you're done creating one, you can download it in .png or vector format (.SVG, PDF, EPS)
They also have a browser plugin those desktop/laptop users using Google Chrome as their browser.
In QR Code Generator you can also create a QR code for free using QR Code Generator. What's unique about this is that they have 9 call-to-action frame designs that you can choose from. Adding this to your QR codes helps encourage your dental patients to take action. Examples are phrases like "Scan for a discount", "View website," etc.
Want us to customize the QR code for your dental clinic?
Conclusion
So, if you are thinking of getting QR codes that are still relevant today, the answer is YES. Especially if you're a dentist that is getting a lot of patients, you should add QR codes as your new strategy in advertising your dental services or even if you are just starting your dental practice. Just keep in mind that if you are planning to use QR codes, make sure that it is mobile-friendly so that people who scan your code will have a good user experience navigating your site and in return, you will have a lot of conversions.
Additional articles for your dental clinic:
Starting a Dental Practice Checklist – 45 Steps to Success
Google Ads for Dentists – Best PPC Guide for Dental Practices
How to Grow Your Dental Practice's Online Presence in 6 Easy Steps!