Okay, so you are reading this Starting a Dental Practice Checklist because you have decided that you are ready to open your own practice. Now what? Dentists can't just rent a space and start operating out of it. There are numerous building blocks when creating your very own practice and you need to prepare months in advance. You went to school for dentistry, so you've mastered the technical side of things, but you need to have strong business acumen when opening your own office. Owning your own dental practice is rewarding, but may also seem overwhelming at the start. You probably just need a little help.
Dental Practice
There are some key business steps that you need to consider. These include financing and budgeting, insurance and permits, employees and staffing, licensing and regulations, and marketing and design.
Dentists will find a ton of help and further information linked under each section. Use this to go further in depth on these subjects. This may seem daunting, but don't worry, this Starting a Dental Practice Checklist will guide you through the basic steps required to open your very own practice. Soon, your first patient will be walking through your office doors.
Business Financing: Steps 1-7
1. Liquid Assets – When giving loans, banks prefer individuals with liquid assets (cash saved) compared to someone who has been paying off debt, like student loans. So instead of allocating your paychecks to strictly paying off debt, try to keep funds accessible in a savings account.
2.  Lawyer – Do not go into this process alone. Find a reputable lawyer to help guide you through the steps throughout this checklist. Make sure you are getting advice from someone you trust. They will be able to answer your questions throughout the months ahead.
3. Accountant – A lawyer can't solve all of your problems. You will also need to find an accountant to make sure your finances are in order. An accountant will also help you get in early on the stimulus checks in time of need. Such as EDD, PPP, and other programs.
4. Accepting Credit – Your new dental practice will accept credit cards for payment from patients. Dentists will need to decide on a credit card processor. Check out this post for more information on credit and payment options.
5. Accepting Cash – Additionally, some patients will want to pay for services in cash. To plan for this, you will need to have cash on hand, preferably in a safe. Consider opening a bank account just for cash payment transactions.
6. Insurance Credentialing – Your new dental practice will need to go through the process of credentialing by insurance providers. Find out more information on this process here.
7. Taxes – Your lawyer and account will be helping with most of these steps, but don't forget, you will also need to get your taxes in order. These include state taxes, federal taxes, and an IRS tax ID for your new dental practice. Be sure to ask your lawyer and accountant to handle these, because they will be knowledgeable about the specifics of your new dental practice.
Budgeting & Loans: Steps 8-13
8. Office Equipment – When you start to plan your office budget, consider all equipment costs and fees. This includes buying medical equipment, office technology equipment, and payment software and hardware.  For more information on what equipment your new dental practice will need, check this out.
9. Employee Salary – Before dentists begin hiring employees for a new dental practice, be sure to establish the salaries you can afford and wish to pay. Just make sure you are establishing salaries that reflect the value you place on your employees.
10. Monthly Business Expenses – Besides just employee salaries, you will need to pay for your rent or mortgage, buying medical and office supplies, and various other office expenses such as equipment financing costs. Budgeting your new dental practice's monthly expenses is critical to stay on track with your financial goals.
11. Confer with Accountant – Don't forget, you should always consult your hired accountant for solutions before making any budgeting or financial decisions.
12. Business Pricing – Your new dental practice will need a price for all services provided. Determine the price of your services based on local competitors, market value, and ROI. You need to make money to stay afloat. The health of your practice depends on it.
13. Payment Plans and Loans – Oftentimes, a patient cannot afford to pay for their dental services in-full, upfront. It is not required of you, but your patients will appreciate it if you offer payment plans. Just be sure you are budgeting for such circumstances. You don't want money you are owed slipping through the cracks.
Business Insurance: Steps 14-19
14. Professional Liability Malpractice –  Make sure to discuss what insurance is necessary for your dental practice with your lawyer. To ensure your new dental practice is not the target of a false negligence claim, be sure to invest in professional liability malpractice insurance. Entity malpractice insurance also will help cover your practice's reputation in case of false claims made against your dental practice. You can find more information on both insurances here and here.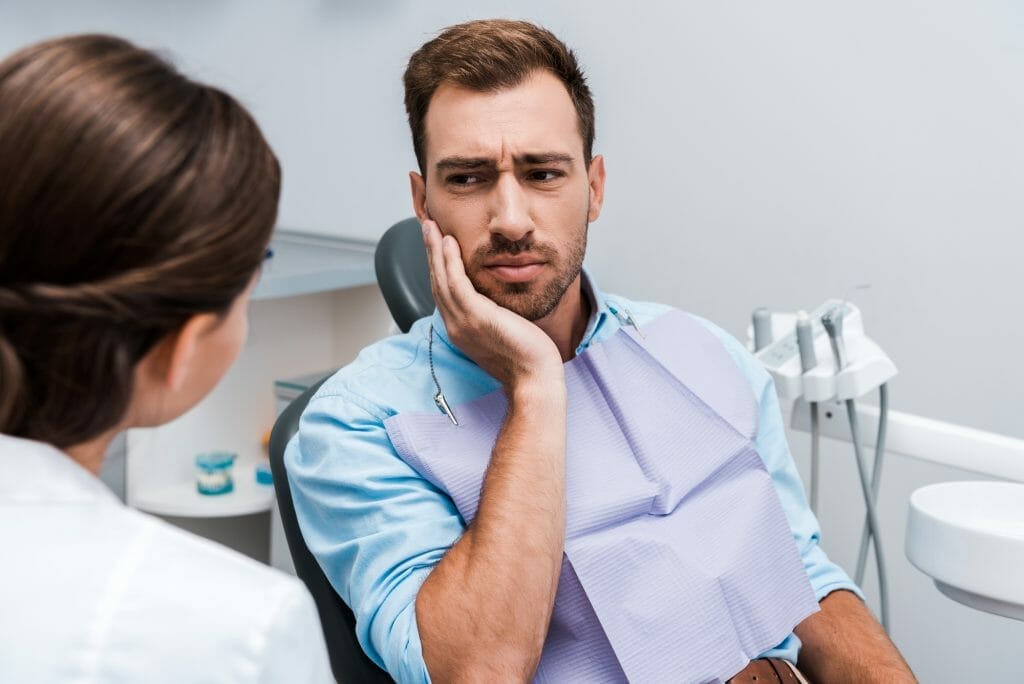 15. Disability Income – As a dentist, you can be at risk for a major illness or injury. Make sure your income is protected in case of a disability with disability income insurance. Check out some more information on this topic here. When it comes to employees at your dental practice, workman's compensation is important. Even though workman's compensation does not directly cost you, knowing the rights of your employees is always recommended. Your health and the health of your employees are critical.
16. Life Insurance Plans – Your new dental practice can offer a perk to employees in the form of employer-provided life insurance. These plans are usually group-based, so choose which roles or positions in your office are eligible. You can read more about employer-provided life insurance here.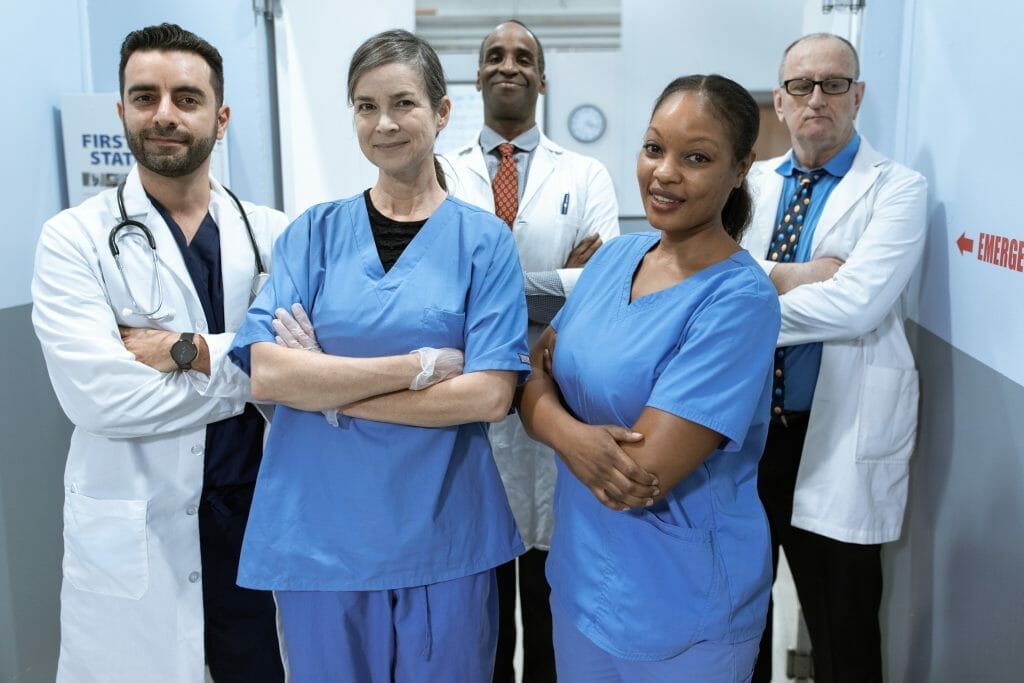 17. Business Protection – Business loan protection insurance will protect your practice if you, or another critical member of your practice, is no longer able to work. If your dental practice sustains a major loss in revenue, you can receive support to pay loans. Check out more information on business loan protection here.  Business overhead expense insurance is very similar, with more information being found here.
18. Business Owner Protection – To protect your new dental office, business owner's protection insurance offers broad coverage. Data breach, fire damage, theft, and bodily injury are just some examples of what a highly customizable business owner's protection insurance can handle. When dentists start a practice, make sure you are fully covered. Read more about this topic here.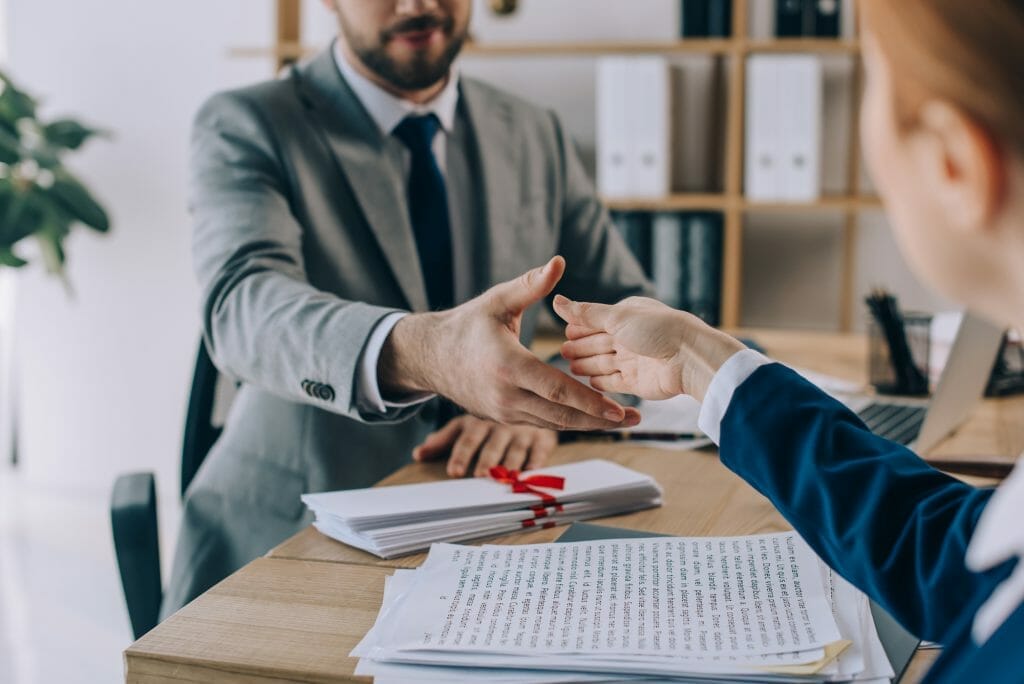 19. Again, Talk to a Lawyer – This is not a complete or universally applied list of insurances your dental practice will need. Consult your legal counsel to ensure full and proper coverage. You do not want your new dental practice to be left in the dark. This point is included again on this starting a dental practice checklist to stress the importance of finding professionals to consult on topics outside of your expertise. A lawyer will provide solutions for you.
Licensing, Regulations, Permits: Steps 20-25
20. Zoning Laws – Local governments have zoning laws in place for businesses. Before you have your mind made up on a location, check with your local government if you can operate a new dental practice in your desired spot. This is another excellent situation where you should have a lawyer. It would save you time from having to read this.
21. Dental License – Each state has different requirements, but you need to have a dental license to practice. Use this state map tool to see what your state requires.
22. Controlled Substances – Dentists have the ability to prescribe controlled substances. You will need to register with the DEA and pay a fee in order to do so. Find more information on the application process here.

23. Infection Control – Contacting your dental board to find more information on infection control standards is very important during times like these. Each state has different compliance standards, so make sure you discuss this with your legal counsel.
24. OSHA – OSHA standards are not specific to dentistry, but you still need to make sure that when you start your dental practice, you are following all rules. Go through this information thoroughly. Avoiding hazards allows for a clean, efficient dental office for you, your employees, and your patients.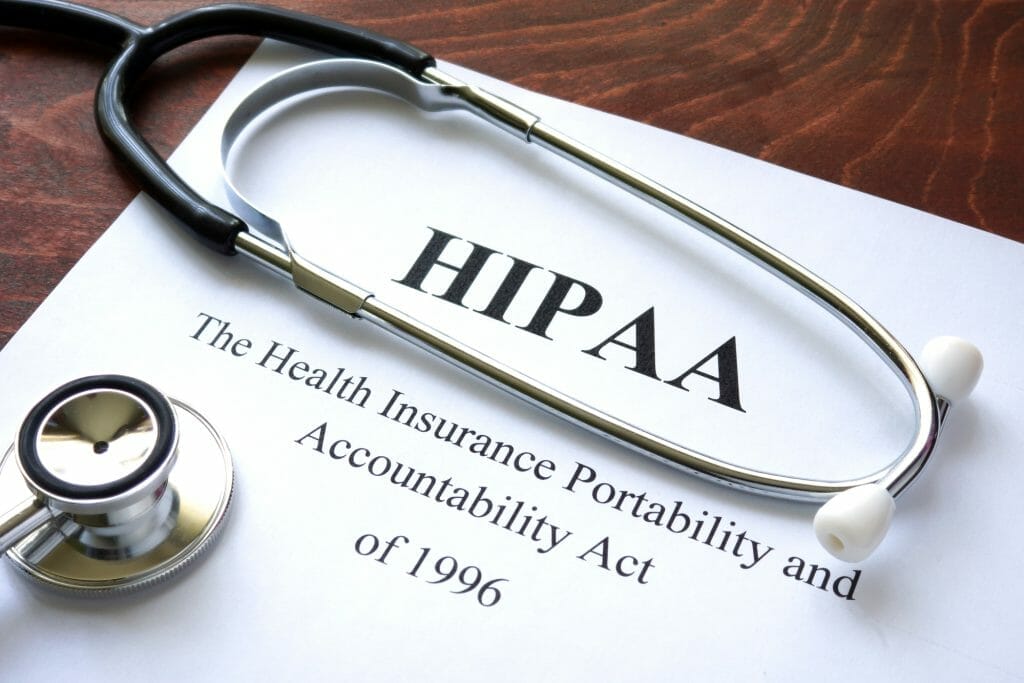 25. HIPAA – Your dental practice will need to abide by all HIPAA regulations. Every employee will also need to be well-versed and knowledgeable on HIPAA to ensure your new dental practice is running properly. Everything you need to know about HIPAA can be found here.
Staffing: Steps 26-30
26. Job Sites – When initially hiring, you will need to find high-quality candidates for your new dental practice. You need to know where to look to find these individuals. Job sites are your best bet. Compare and gain more information about well-known job sites here.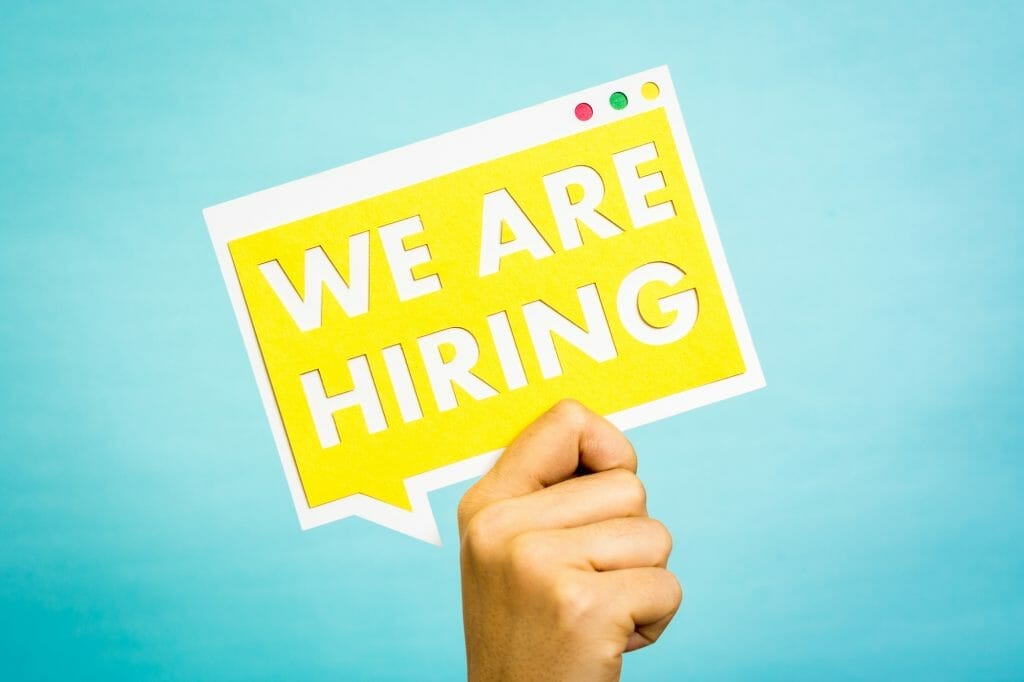 27. Job Applications – Your new dental practice will need to create a job application template. Some management software will assist in this, but you can always create or download a customizable template specific to your needs. You can find some inspiration on job application templates here.
28. Background Checks – Make sure the person you are hiring is actually the person they claim to be. Running background checks and license verification is critical when staffing. For more information on the importance of this step, check this out. An example of a service that will run and verify background checks can be found here.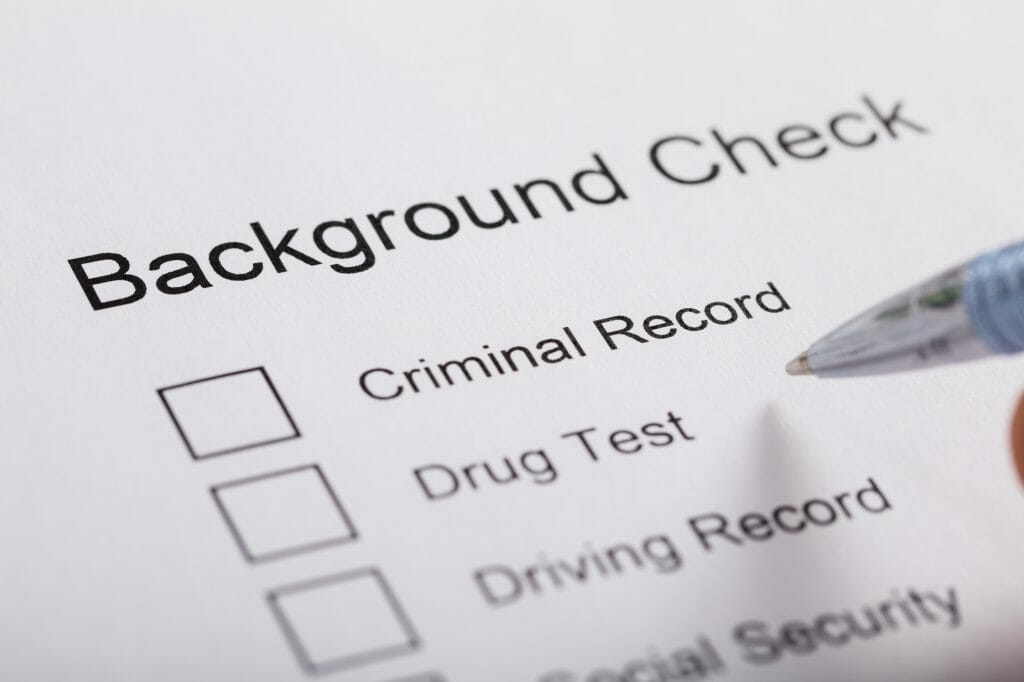 29. Management Software –  You have an idea of how you want new employees to work and act at your dental practice. But to be sure they are being trained with the best information for them to accomplish their duties, look into a management software technology that works well for you. Practice management is very important to have a high-functioning office. You can shop around to find which practice management tool works best for you. Management software can provide excellent solutions. You can find more information and compare management software here.
30. Please, By Now You Need Assistance – If you still haven't done so, strongly consider hiring a lawyer and an accountant to make sure you have not missed any critical steps when opening your new dental practice.
Employees: Steps 31-34
31. Employment Forms – When onboarding new employee hires, be sure to have all applicable forms, including I-9 forms, filled out and ready. Consult your lawyer to make sure all legal forms are being completed.
32. Employee Policies – Be sure you initially establish employee policies before you begin hiring. You do not want discrepancies or misunderstandings when it comes to job descriptions and expectations. Have all employee policies written up and distributed when employees start working at your new dental practice.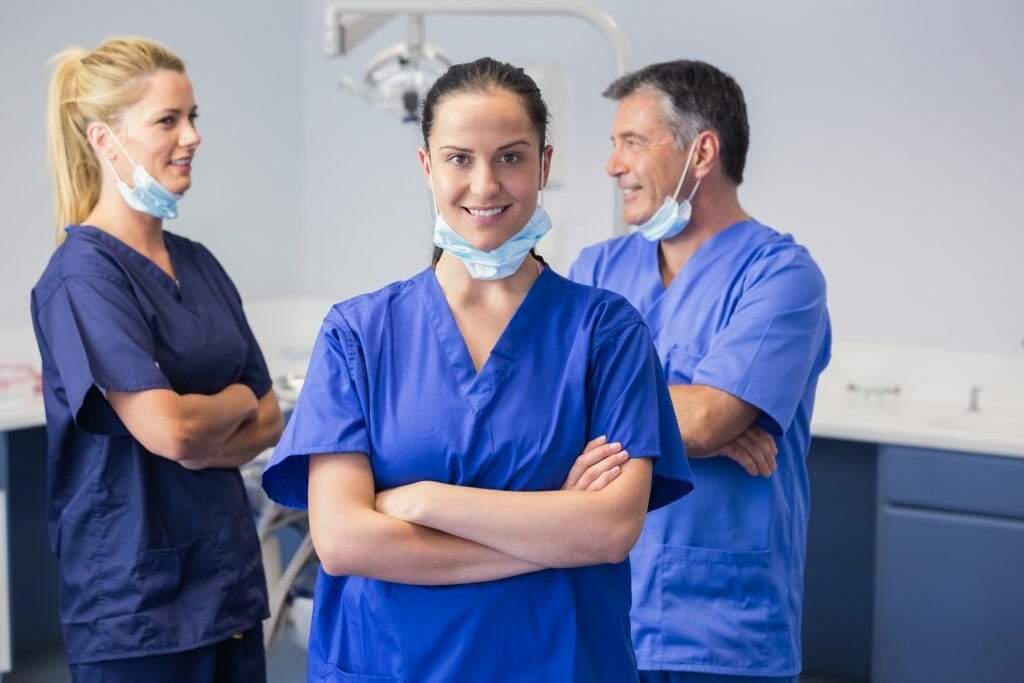 33. Employee Benefits – You need to ensure that all employee benefits are established and explained to employees. This includes medical benefits, PTO, and holidays. Some more information on what employees can expect for their benefits can be found here. 
34.  Human Resources – It would be immensely helpful to have someone trained in human resources at your practice. If you have invested in management software, many include human resource support. If you want to read further on the necessity and role played by HR, read this. 
Design: Steps 35-37
35. Professional Logo – When you start your practice, you will need to spread brand awareness within your community. A complete guide, like this, can help you plan out your design and marketing plans. This is when you really transition into the final steps before opening. First, think about your logo. This will often be a first impression, whether on your building's signage, business cards, or website landing page. It's important to hire a professional to design this for you to make sure that you end up using a high-quality, attention-grabbing image.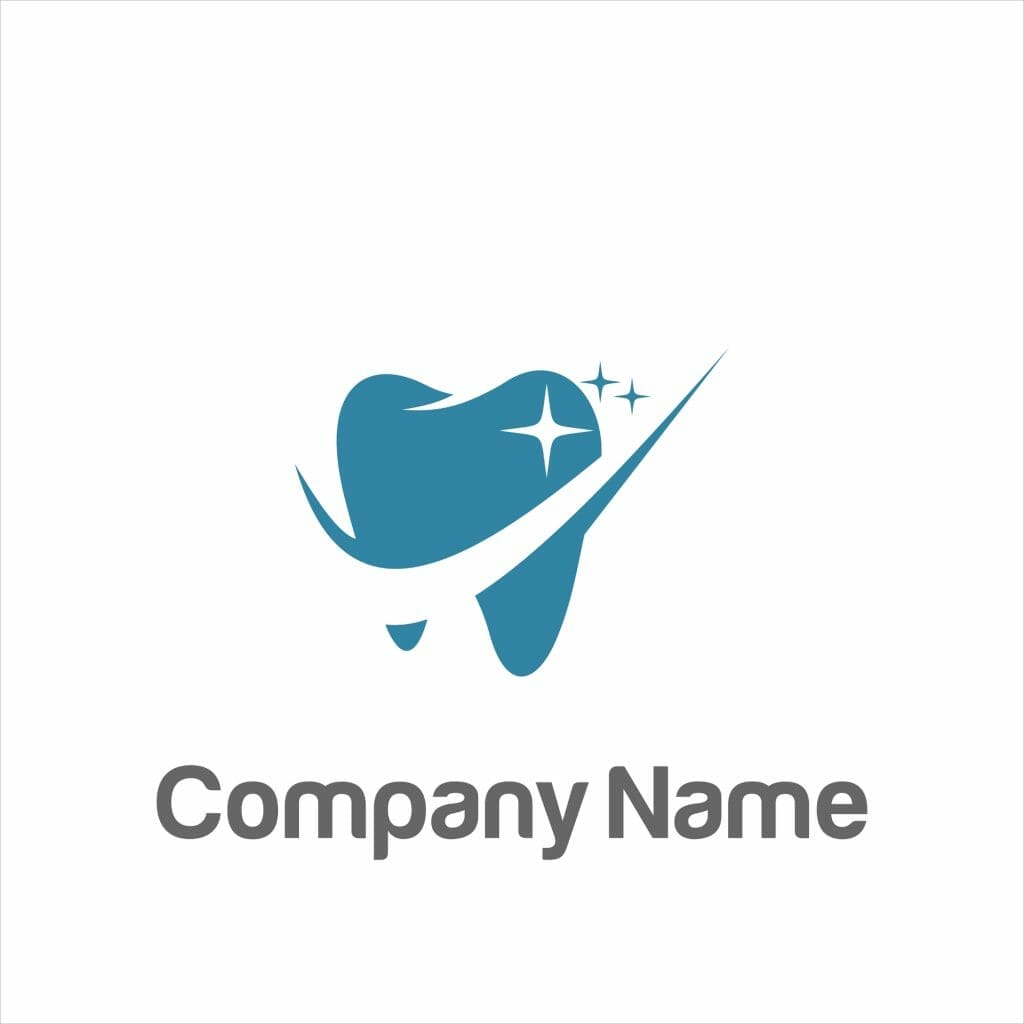 Want your business to look professional and seamless across all platforms?
36. Professional Website – Your website will be the face of your dental practice. A new patient is going to find and research your dental practice online. You should hire a professional to design and optimize your page. They will make sure that it is user-friendly and filled with content that potential new patients are searching for. Your site will make the case of why people should come to your new dental practice. Be sure to include a section on your website dedicated to dentist biographies as well as staff introductions. Location, hours, services provided, and scheduling sections need to be featured on your site as well.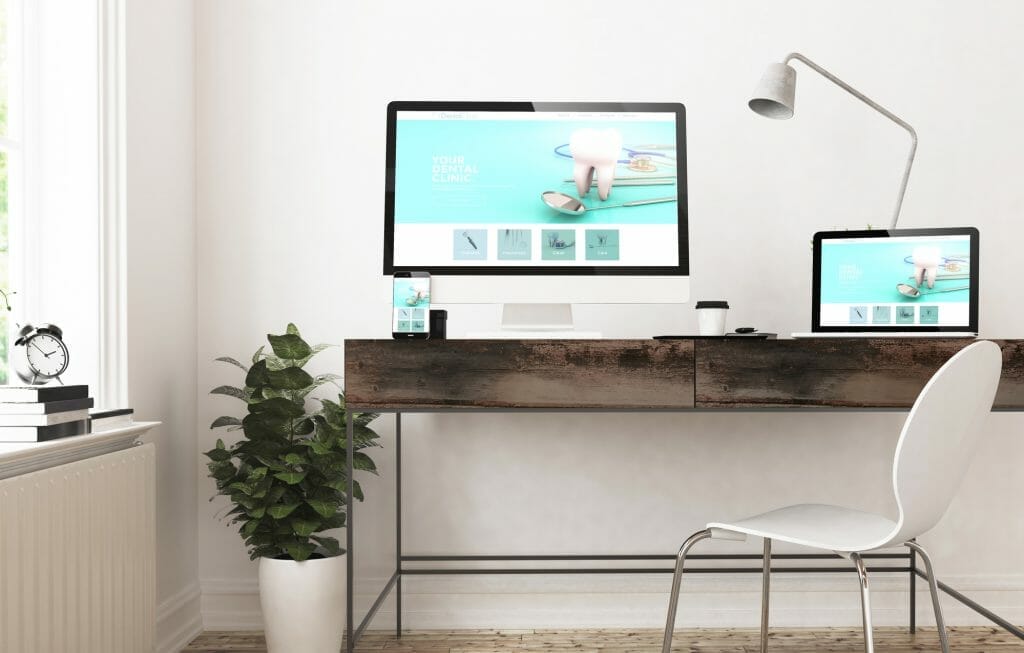 37. Professional Branded Merchandise – To continue spreading your brand awareness, create branded merchandise for selling on your site or giving away at your dental office. Common examples are toothbrushes, t-shirts, pens, or other items that can easily display your logo and dental practice name.
Marketing Takes Months: Steps 38-45
38. SEO- Search engine optimization, SEO, is the process of getting your website noticed on Google search results. Your dental practice will be competing with the websites of other, local practices, so you want to show up at the top of the results page. To accomplish this, make sure that the content of your website is exactly what a new patient will be searching for. When the content of your website matches the search terms, Google will show your website amongst the search results. To learn more about SEO, check this out.
Need help with SEO?
39. Google Ads – Google Ads are the most effective way to digitally advertise in your specific area. Not only is it cost-effective, but it is also relatively easy to set up, monitor, and adjust. When creating your advertisement, you will need to establish what keywords you want to target. These keywords are based on what you expect people to be searching for. For example, if someone searches the keyword "dentist in __", you will need to bid on that phrase for your ad to show. Competitors will also be bidding on these keywords, so you need to make sure you are out-bidding them. Establishing a reasonable budget and understanding patient needs will lead to success in your Google Ads.
Unsure of where to start with digital advertising?
40. Billboard Advertisement – Even though billboard advertisements may seem like old-school technology, they are very effective in building brand awareness. When dentists start a practice, you need your name to get out there as much as possible. Design an eye-catching display and include your office's name, location, and logo. Buying a billboard slot is a great investment. To learn more about some creative ways to advertise, visit this.
41. Online Directories –  Most doctors are found through online directories in your local area, so make sure that you are listed on as many directories as possible. Online directories are valuable sources for potential new patients to find your dental practice. Be sure to list your address, phone number, email address, names of dentists at your practice, and website.
42. Reviews and Referrals – Potential new patients are going to decide if they should visit your new dental practice based on reviews. Whether these are referrals from someone they know or online reviews of your new dental practice, a prospective patient will trust a highly rated doctor. Encourage all of your happy patients to leave online reviews and be sure to respond to any negative reviews.
43. Email Marketing –  The entire point of email marketing is to keep your name on your patients' minds. Use email for more than just appointment reminders. You can get creative with newsletters, Q&A sections with the dentist, or even offer your promotions through email. Just make sure that you're not over-sending emails. If you send too many, they may get ignored which would be a waste.
44. Mailers – To go old-school, send out mailers to locals in your area. When starting a dental practice, you can simply introduce yourself on postcards or send promotional material to gain new patients.
45. Social Media – When starting a dental practice, set up social media accounts on platforms that your patients are currently using. Whether this is Facebook, Instagram, Twitter, TikTok, etc., choose the platforms that will best reach your audience. These profiles will allow you to connect with your patients and foster a sense of community. Plan out your social media posts on a calendar to maximize your exposure and interactions. You can use social media to garner a following as well as run advertisements. The possibilities are endless!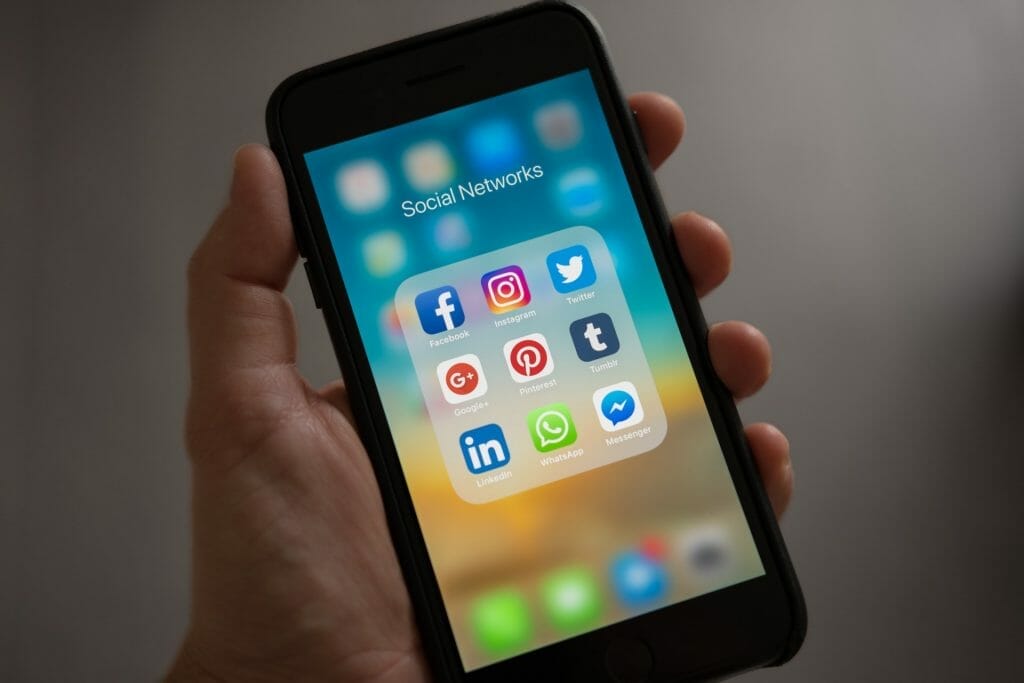 Conclusion 
After taking the steps listed in this Starting a Dental Practice Checklist, you will be well on your way to open your dental practice successfully. Just remember that prior to opening your doors, you will need to have the following components settled: financing and budgeting, insurance and permits, employees and staffing, licensing and regulations, and marketing and design. After acting on all of the steps in this checklist, you will be ready to take on the roles of both dentist and business owner. Ultimately, you will have an enjoyable office environment and satisfied patients of your own.