If you just recently opened your chiropractic clinic and looking for ways how to market your brand, this blog post is for you! In this article, we'll share with you tested and proven strategies that will help you get more patients in your chiropractic clinic.
But before that, let's discuss how important marketing for chiropractors is.
Importance of Marketing for Chiropractors
Marketing is an essential part of all types of business whether you're in the healthcare industry, food industry, telecommunication industry, etc. Its main purpose is to increase brand awareness and build the trust of people in your chiropractic brand. It's also one of the first few things that you should do to keep your business going.
Through chiropractic marketing, your target audience will have an idea of what makes you different from your competitors. Aside from that, it also helps them become familiar with your brand.
Want to know more about how your chiropractic clinic will benefit from marketing?
7 Chiropractic Marketing ideas
Having a well-planned marketing strategy is very important as it helps you identify which one works best for your chiropractic clinic and which one doesn't. In this section, we'll give you a background on the chiropractic marketing strategies that will surely help you reach your advertising goal.
1. Paid Advertising
If you want to get instant results, you should try paid advertising. Some of the advantages of using this strategy are the following: the convenience of tracking the performance and results of your chiropractic ad campaigns, choosing a target audience, and adjusting bids based on your budget. You see results in about 3-4 months, which is incredibly fast in business terms.
Here are some of the platforms that are best known for paid advertising:
Google Ads
61% of search queries in the U.S. are generated on Google. With that in mind, using Google Ads is such a good idea because it gives you a higher chance of getting discovered by your prospective patients.
Interested in how this works? Read our blog post on PPC Ads for Chiropractors to learn more.
Facebook Ads
Facebook Ads is also one of the effective marketing tools you can use if you want to grow an audience, boost traffic to your website, and generate more leads. In this paid advertising platform, the chances of you being noticed by individuals who are also looking for chiropractic services increases since most of your prospective patients are probably spending their time on this platform.
In addition to that, it's designed to suit all types of people in their buying journey such as those who are in the awareness, consideration, and conversion stages.
Awareness Ads
This type of ad is perfect for chiropractic clinics that are looking for new patients. It allows you to reach out to individuals who are interested in your chiropractic services and haven't heard about your brand in the past.
Like in this example:

Consideration Ads
Consideration ads work great for driving traffic to your website, and increasing patient engagement toward your brand (e.g. like your chiropractic page, watch a video, claim an offer, etc.).
Like this example:
Conversion Ads
The purpose of conversion ads is to convert your page visitors as one into your patients. Although this type of ad is quite expensive compared to the previous ones, it's the easiest one to track results. Some of the functionalities of conversion ads include sending your potential patients to your "contact us" page, or website, or filling out a form.
Like in this example: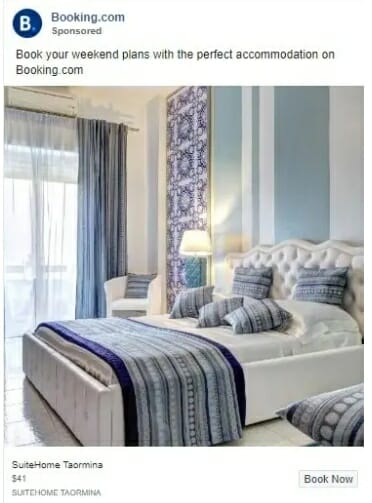 Want to know the steps on how to come up with an effective Facebook Ads strategy? Check out our blog post on Facebook Ads for Chiropractors to learn more.
Twitter Ads
Twitter Ads is another advertising platform where you can promote your chiropractic services through Promoted Trends, Promoted Accounts, and Promoted Tweets.  Here's how they differ from each other:
Promoted Trends 
This is a type of  Twitter ad that shows up topics that are mostly discussed on the platform. It usually appears on one's timeline which can be in the form of a 6-second video, an image, or a GIF.
Promoted Accounts
This type of ad suggests your account to individuals who might be interested in your chiropractic services. The purpose of promoted account ads is to help you expand your brand's reach by gaining more followers.
Promoted Tweets
Promoted tweets look like typical tweets which you can see on your timeline. Its purpose is to increase engagement from your existing followers. It's easy to identify since there's the word "promoted" which you can see in the lower left part of the promoted tweet.
Twitter Ads Best Practices
the message should be short (less than 280 characters) but full of impact
use hashtags that are relevant to your practice
add images to your tweets
don't forget to use a call to action
never miss out on important dates where you can showcase your practice (e.g. holidays, special events)
always test which ones work best (e.g. tweets that have images, use of hashtags, attaching links)
LinkedIn Ads
If you also want to increase your organic ranking and reach out to professionals that may be having back pain and other chiropractic issues, then you should try LinkedIn Ads. It has 4 types which basically differ based on the goal you want to achieve.
Sponsored content 
In Sponsored content, you can choose what format you want your ad to be shown to your audience. It can be in the form of single images, videos, carousel ads, and event ads.
Sponsored messaging
Sponsored messaging also gives you two options on how conversations between you and your prospective patients will take place. It could be through Conversation Ads or Messaging Ads.
Lead gen forms
Through Lead Gen Forms, LinkedIn users no longer have to manually input their personal information when submitting lead forms. It'll be pre-filled with the information from their LinkedIn profile.
Text and dynamic ads
Just like the previous types of  LinkedIn ads, Text, and dynamic ads has three ad formats which are Text ads, Spotlight ads, and Follower Ads. These help you personalize messages depending on profile data in the LinkedIn user's profile.
Best practices in using LinkedIn ads:
If you want to have a higher engagement rate, you should regularly publish posts.
Keep your LinkedIn page up-to-date so it'll get more page views.
Add subtitles to your videos.
The first 10 seconds of your videos should hook your viewers' attention.
Instagram Ads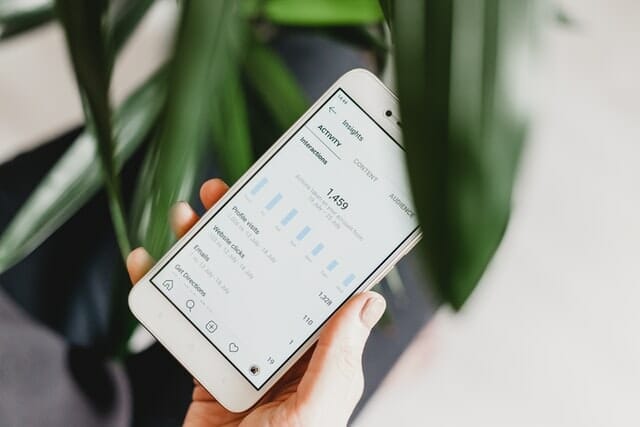 Instagram is another paid advertising platform that gives you more room when it comes to choosing the format of your ads. Even if it doesn't result in a conversion, it will be a good chiropractic marketing tool to spread brand awareness.
Types of Instagram Ads
Image ads – This type of ad has the same format as regular images that are posted on Instagram. The only difference is that it has a call-to-action button underneath it (e.g. "book now," "contact us," "get directions," "learn more," etc.)
IG Story Ads – Unlike regular stories, IG story ads don't disappear after 24 hours. People can learn more about your services by swiping up their screens and it will redirect them to your website or profile.
Carousel Ads – This type of ad appears on IG stories as well as through a user's feed for up to 3 stories per ad. It encourages your potential patients to tap the screen or swipe left to see more about your services.
Reels Ads – This type of ad shows up in Instagram's reel section in a 30-second time frame.
Explore Ads – The type of ads that appear as explore ads are the ones that are based on the user's interest. For example, if the person usually likes posts from a chiro clinic, he will see chiropractic-related posts.
Best practices for Instagram Ads 
make sure to include your brand's logo
it should tell a story about your brand
use high-quality images and videos
don't forget to test different ad-type formats
add a call-to-action button
TikTok Ads
With TikTok being one of the most downloaded apps in the first quarter of 2022, this would be a great platform to showcase your chiropractic services especially if some of your main goals include getting more conversions or more site traffic.
Here are the 5 different TikTok Ad formats that you can choose from:
In-feed ads

In-feed ads can appear on a user's screen for as long as 60 seconds. It automatically plays in their "For You" feed.

Brand takeover ads

Brand takeover ads are one that has the highest impact among all of the TikTok Ads because it's a 3-5 second ad that occupies the full screen of a mobile phone and is the first thing that users see on their screens when they log in to their TikTok accounts.

Top-view ads

According to a study, 71% of  TikTok users say that this type of ad grabs their attention the most. It's because they find it engaging. So, if you want to have more impressions, you should try Top-view ads.

Branded-hashtags ads

Branded hashtags ads, on the other hand, drive people to create their own content by using your brand's hashtags. For best results, you can add incentives (e.g. featuring the user that has the most number of likes using your hashtag, giving a random user a 20% discount on their first visit to your chiropractic clinic) to encourage them to take part in your brand's hashtag challenge.

Branded-effects ads

When people use your brand's stickers, filters, and special effects, your brand will be discovered by a wider range of audiences. This type of ad allows you to create a custom design that is suitable to your target audience and is a good choice if you want to increase user engagement.
Best practices for TikTok Ads 
use hashtags for better visibility
collab with influencers who share the same goals or advocacies with your chiropractic clinic
use captions on your videos
don't forget to use a call-to-action
use the 9:16 video format
2. SEO
Now, if you are looking for a long-term marketing strategy, you should start investing in search engine optimization. Why? because aside from being one of the most affordable marketing efforts, it also helps you get positive results for your chiropractic practice in the long run.
Check out our blog post on SEO for Chiropractors to learn some useful tips on how to do on-page and off-page SEO for your chiropractic pages.
3. Content Marketing
Content marketing helps with brand awareness, builds your brand's authority, trust, and shows your expertise, helps increase search volume traffic, and supplements all kinds of people in the conversion funnel.
It also comes in different forms. It can be in the form of infographics, blog posts, podcasts, e-books, videos, etc. Here are a few examples:
Infographics
Spicing up your content marketing with an infographic is a great idea because it's direct to the point. Aside from that, it's easier to consume the entire content especially since page visitors can visualize what you're trying to tell them.
Like in this example:
Blog post
Blog posts are another effective marketing tool because it has the ability to reach a wider audience. It allows you to connect not just to your potential patients but also to individuals who are looking for more information about the chiropractic industry.
Here's an example of a blog post published on a chiro website: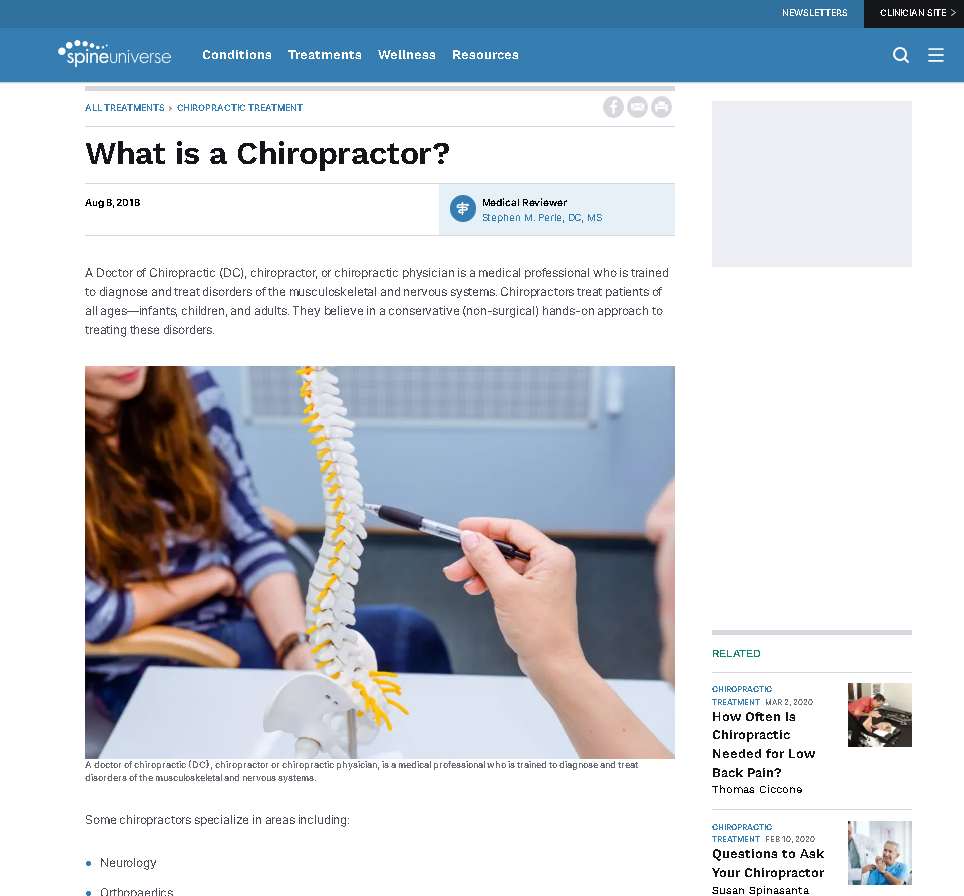 Interested in writing meaningful blog posts about your practice? Check out our blog post on Blogging for Chiropractors to learn more.
Podcast
Want to boost your network? Why not try sharing educational content through podcasts? Here, you can promote your chiropractic services by telling your listeners how they'll benefit from it, having an interview with a chiropractic professional, or maybe sharing success stories from your patients.
Although the production process can be time-consuming, it could still help you with your SEO strategy especially if you're using relevant keywords and transcripts for your podcasts.
Here's an example of a chiropractic podcast on iTunes:
Video content
If some of your goals include having a higher engagement and increasing your chiropractic site's discoverability and site traffic, you should start creating videos that are relevant to your practice. This helps you answer the whys and hows of individuals who may be suffering from musculoskeletal conditions.
Like in this example:
4. Get listed in directories
Directories make it easier for your chiropractic clinic to be found online. Not just that, it also improves your local visibility, helps you rank higher on search engine results, and makes it easier for your patients to leave a review about your practice.
Here are some of the directories where you can get your chiropractic practice listed:
5. Social media marketing
Although the main purpose of social media platforms is to entertain people, it is now considered one of the best platforms to use if you want to connect with the younger generation. In fact, 91.9% of U.S. marketers are expected to use social media in promoting their businesses.
Here's a list that will give you an idea of how to market your practice on social media platforms:
Post relevant pictures, videos, and stories about your brand
Monitoring your social media presence
Responding to patient reviews, comments, and posts about their chiropractic experiences
Build a community by engaging with your patients, prospective patients, and influencers
Learn more about how to build up your chiropractor's online presence with our guide.
6. Case Studies
Publishing case studies is one way of telling your prospective patients about the high-quality chiropractic services that you provide. This is a very effective strategy especially for encouraging individuals who are in the "consideration stage" of their buying journey.
Here's an example of a case study published on a chiropractic website:
7. Email Marketing
Still in doubt about whether to invest in email marketing or not? Despite all the digital advertising methods, you should still consider using email marketing as one of your strategies because it's still effective in today's time, especially when done right. In fact, it has a good ROI compared to other marketing tactics.
Types of email marketing
Welcome emails
This type of email is used to create a positive relationship with your new clients. It is usually sent for new patients, blog subscriptions, or newsletter subscriptions. It's also where you set your brand's first impression so you have to make sure that you're using a friendly approach before sending it.
A welcome email is something that looks like this:
Dear [patient's name],
We'd like to thank you for choosing [name of your chiropractic clinic] to participate in your healthcare. We are looking forward to providing you with the best chiropractic treatments that will help you bring back your body's normal functioning.
Newsletters
Newsletters are an effective marketing strategy that helps you promote your chiropractic services and at the same time, provide useful content to your subscribers. It allows you to be more visible in your existing and prospective patients' inboxes.
Here are a few examples of chiropractic newsletters:
Re-engagement emails
The purpose of re-engagement emails is to keep in touch with your patients who haven't visited your clinic for quite a while now. Some of the reasons why your previous patients have stopped engaging with your brand could be because of their busy schedules, found a new chiropractor or maybe you're just sending too many emails.
Here's an example of a re-engagement email:
Hey there! We've made improvements since the last time you visited [name of your chiropractic clinic]
We care about the health of our patients who haven't returned back. Here's a 20% off welcome back promo code that you can use on your next visit. 
Promotional emails
Promotional emails can include limited-time offers, discount coupons, special promos for subscribers, etc. Its purpose is to increase brand awareness and improve patient retention. Some of the characteristics that promotional e-mails have included an easy-to-read message, a clear and eye-catchy design, a call-to-action button, and engaging content.
Here's an example of a promotional email:
Been through an accident or experienced sudden pain in your muscles and joints?
Go back to your daily routine without worrying about your back pain! [name of your chiropractic clinic] is now welcoming new patients!
Call us now for a free consultation! [your clinic's phone number]
[name of your chiropractic clinic]
Review request emails
Review requests are emails you send to your patients when asking for their feedback after engaging with one of your chiropractic services. It is important that you send this to your patients so you'll have an idea of what areas to improve in your practice and provide a better experience with your future patients.
Sample e-mail template when asking for reviews:
Hi [patient name],
Thanks for choosing [name of your chiropractic clinic].
We hope you are satisfied with your experience as our patient. Do you mind taking a few minutes to leave a review? Your feedback will help us improve the services for patients like you.
Here's the link that will direct you to our review site [link to your chiropractic clinic's review site].
Few things to keep in mind when sending out review request emails:
Your intention should be clear and concise.
Be polite.
Make it easy for them to leave a review. Provide a link that will directly send them to the review site or a step-by-step process on how to leave a review.
People love receiving free goodies and are more encouraged to take action if they have something to receive in return. You could also add incentives for those who send reviews on time.
Best practices for email marketing
Personalize the greetings in your email
Write captivating subject lines
Regularly update your email list
Segment your emails depending on the type, location, and interest of the patients
Use a CTA that creates a sense of urgency
Keep your paragraphs short and highlight important points
Want to start chiropractic marketing but don't have time to manage it?
Tips for marketing your chiropractic clinic
Since you already have an idea of the importance of marketing as well as chiropractic marketing strategies, here are some tips that you can use in promoting your chiro clinic:
1. Optimize your business listings
If you want to be seen on top of search engine results, you should indicate all of your chiropractic clinic's basic information on Google My Business. It shouldn't leave any room for guessing, for example, your business hours and location should be accurate because if it's blank or not updated, you might lose your prospective patients.
Want to learn how to optimize your chiropractic clinic's Google My Business profile? Read our blog post on Google My Business for Chiropractors to learn more.
2. Improve your chiropractic website's page speed performance
Chiropractic marketing doesn't only focus on getting lots of patient bookings but also on user experience. Having a fast-loading page speed is one of the factors that consumers usually consider when choosing a healthcare provider. Test your chiropractic website's speed performance through GTmetrix.
Also, make sure your webpage is mobile-friendly to reach more chiropractor patients.
3. Use a call tracking software
Let's say you have an ongoing Google Ads campaign, an active Google My Business Profile, and a website that's getting a huge amount of traffic. On a daily basis, your clinic is getting tons of calls and your front desk receptionist feels overwhelmed which sometimes causes her to miss a few calls.
With the use of a call tracking software like CallTrackingMetrics, it'll be easier for you to screen calls that are most to less likely to be converted as leads. Not just that, it'll also give you an idea of what else to improve as you listen or read the transcription of the conversation between your receptionist and your potential patients.
4. Don't forget offline ads
Even though we are living in an era where digital ads are dominating, we shouldn't forget the marketing efforts you can do offline. In fact, it works best with online ads.
Here are a few examples where online and offline ads go hand-in-hand:
add a QR code to send people who saw your flyers on your chiropractic website
invite your offline audience to follow you on your social media pages
encourage the use of branded hashtags
5. Regularly monitor the results of your marketing efforts
If you're not constantly monitoring the results of your chiropractic marketing efforts, you wouldn't know if you're gaining profit, which campaigns are driving more clicks and conversions, and so forth. It's like you just keep on paying without having an idea if all of your actions are effective or not. So, for best results, allot time to keep track of your marketing efforts so you can continue optimizing those campaigns that you are working on.
Get detailed reports about marketing campaigns through Google Analytics.
Digital Marketing KPIs for Chiropractors
Key Performance Indicators (KPIs) are used to measure how effective your chiropractor's marketing efforts are. It lets you know whether you're reaching your campaign goals or if you need to exert more effort to achieve your goal.
1. Traffic Source
Traffic Source tells you where most of your traffic came from (e.g. through direct, referral, or search).
Direct traffic – People who directly typed in the URL of your chiropractic website
Referral traffic – People that were sent from other websites. Usually from banner ads, blog posts, or affiliate links.
Search traffic – These are from individuals who found your website through the search engine results page.
2. Conversion rate
Conversion rate refers to the percentage of individuals who have taken action on your chiropractic website (e.g. clicked on your ad, watched a video, or submitted a form).
3. Returning visitors
Returning visitors gives you an idea of how effective your chiropractic marketing efforts are when it comes to retaining the interest of your audience.
4. Click Through Rate
CTR refers to the percentage of individuals clicking on your chiropractic ads.
5. Return On Investment (ROI)
ROI refers to the profit you gain based on your chiropractic marketing campaigns.
6.  Bounce Rate
Bounce rate refers to the percentage of individuals leaving your chiropractic website without taking an action. The common causes of high bounce rates include slow-loading pages, low-quality content, no CTA, or a website that's not mobile-friendly.
Marketing your chiropractic services can be quite challenging if you're doing it alone. Our team is here to help.
"Schedule A Free Strategy Session!
Key takeaway
Promoting your chiropractic clinic can be intimidating knowing how competitive the market is. But if you are able to implement and maximize the use of marketing strategies that suits your goals, it will surely help your practice in terms of long-term growth. Just take note of the tips and best practices we've mentioned and you're on the right path!