Looking for another platform to showcase your physical therapy practice aside from Google Ads, Google My Business, and other social media sites? In this article, we'll share with you LinkedIn Best Practices for Physical Therapists and some content ideas to post that'll help you bring more patients to your clinic!
Linkedin for Physical Therapists
Did you know that LinkedIn is not just a social networking platform for job seekers from different types of industries in the world, but it is also a place where you can promote your physical therapy services and boost your professional network? In fact, people prefer using LinkedIn instead of other social media sites if they are looking for legitimate and high-quality content. So, if you are a physical therapist who hasn't tried LinkedIn yet, you are missing out on a lot of traffic!
Interested in creating a physical therapist page on LinkedIn but don't have time?
LinkedIn Best Practices for Physical Therapists
If you are planning to use LinkedIn in marketing your physical therapy clinic, here's a list of  the best practices for physiotherapists like you:
1. Finish setting up your physical therapist company profile
Since your physical therapist profile is the first thing that people see when they search for you on social media sites like LinkedIn, it is important that you complete all the details that are needed during the setup (even the sections that are not required).
In fact, a LinkedIn profile is more likely to get viewed by a lot more people if you provide complete information about your physical therapy practice.
That's why indicating your physical therapy clinic's basic information such as the location, industry, number of employees, and story of how your physical therapy clinic started for you to be easily discovered. And remember to use a picture of yourself or your brand's logo as your profile picture.
Note: If you already have a page on other social media platforms, you should use the same profile picture (your physical therapy clinic's logo) on LinkedIn so that people will see that it's actually your practice's LinkedIn page that they're searching for.
Here's an example of a PT company page on LinkedIn:
You can also consider using more marketing tools to expand your PT clinic's outreach.
How To Create A Company Profile on LinkedIn
When creating a company profile on LinkedIn, you must first have your own physical therapist's LinkedIn profile. If you already have one, here are the steps in creating your physical therapy clinic's company profile:
On your LinkedIn profile's dashboard, click the Work Icon.
At the bottom part, click "Create a company page"
For the type of page that you are going to create, select the first box that is labeled "company.
Start building your page identity by adding details such as the name of your physical therapy clinic, the LinkedIn public URL, and the link to your PT external website.
Next, fill out the company details

For the industry, select "Health, Wellness, and Fitness."
Select the number of employees in your physical therapy clinic
Select the company type

For the profile details, you have to upload your physical therapy logo following the recommended size which is 300 x 300
Lastly, write a catchy tagline that best describes your physical therapy practice.
When you're done, you'll see a preview of your company profile on the right side of the page
Don't forget to check the mini-box to confirm that you have the right to act on behalf of the company.
In the final step, click the "Create a page" button
Congratulations! You have now successfully created a company profile.
2. Join group discussions about physical therapy
LinkedIn is all about building connections with your audience. That's why joining groups that are interested in or talking about physical therapy is a great idea to stay up-to-date regarding the recent trends about PT, form a bond with these people, and also, promote your expertise.
There are a lot of groups that you can join which are composed of people interested in physical therapy like in this example:

3. Regularly post high-quality content about your practice
After completing your physical therapist company profile, you may now start posting content about your physical therapy clinic. But remember, that when posting, it shouldn't be more than 1 post a day and must be relevant to physical therapy because if not, it might negatively affect the number of your followers.
If you are wondering what to post on your physical therapist's LinkedIn profile, here are some ideas that might inspire you:
Recent news and updates about your physical therapy clinic – Transferred to a new location? Or opened a new branch of your physical therapy clinic? Just like regular posts on social media, you can use LinkedIn to inform your audience when there's something new about your practice.
Like this example:
A video tour of your newly-opened clinic – You could also share a quick tour around your clinic so that new patients will have an idea of what to expect when they visit your physical therapy clinic, and who knows, this might convert them into one of your patients.
Like this one:
Link to your blog posts – Do you frequently publish articles about physical therapy on your website? You can share them on LinkedIn as it can help increase traffic to your PT website and also promote it to your audience.
Tip: Grab the most catchy part of your blog post and use it as a caption on your LinkedIn post to grab the attention of your patients.
Like in this example:
See how they added a link to their post? This will redirect readers to their blog posts, sending more traffic to their websites.
Articles for Pages
LinkedIn has this new feature that authorizes companies to publish their long-form content directly on this platform to their audience.
Your target audience doesn't have to leave the application or go to your website if they want to read your blog posts about physical therapy because they can now do it on this platform! They can easily leave a comment, like, or even share it with their networks which encourages more interaction and traffic to your brand on LinkedIn.
This update is useful for those who wanted to grow their brand, invite conversations, and share their knowledge with people who want to know more about physical therapy on this platform.
4. Connect your LinkedIn company page to your PT's Twitter account
If you already have a Twitter account for your physical therapy clinic, then you will surely love LinkedIn's feature of integrating your Twitter account into this platform! This is one way of increasing your Physical therapy practice's online presence.
Aside from that, this allows you to post updates on both platforms simultaneously, follow your existing LinkedIn connections, and monitor the Twitter interactions you receive through LinkedIn.
Here's how to link your PT company page's to your PT Twitter account
Click your physical therapist company profile picture, then select "Settings and privacy"
On your left dashboard, select "Account preferences"
Scroll down until you reach the "Partners and services"
Click "Twitter" followed by "Add a Twitter account"
A small pop-up will appear and you have to enter your password to confirm
You'll be redirected to a page where you'll have to Authorize LinkedIn to access your account
Enter your physical therapist Twitter account
You have successfully integrated your physical therapist company's LinkedIn page into your PT Twitter account.
5. Use relevant keywords for physical therapy
Last but definitely not least, if you're done completing your PT company profile, don't forget to use keywords that are relevant to your physical therapy practice. This will help increase your physical therapist profile exposure and SEO as well.
Wanna know more about how LinkedIn can help your physical therapy practice?
Schedule A Free Strategy Session!
Why LinkedIn for Physical Therapists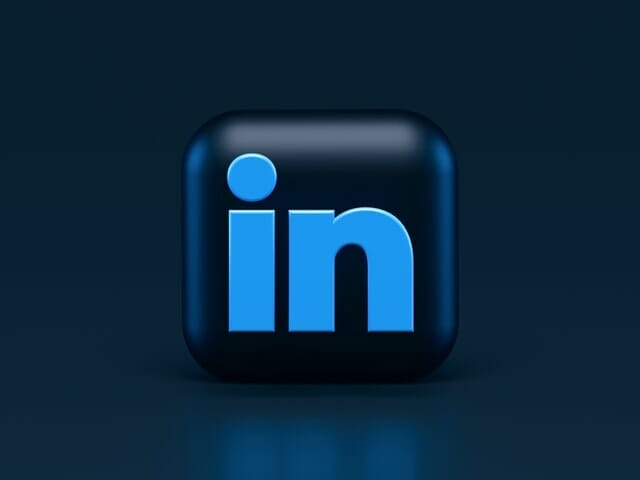 Here are some reasons why you should include LinkedIn in one of your physical therapy marketing strategies:
First, when it comes to the type of ads to use, there are a lot of options to choose from depending on your preference, from images, texts, videos, and even email/messages!
a. Single image ads – If your goal is to attract more patients to your physical therapy clinic, adding relevant images to your advertisements is a good strategy to increase engagement and interaction with your prospective patients. This type of ad emphasizes the use of images to grab the attention of people interested in physical therapy services, so make sure to use high-quality images for this one.
b. Text ads – These are the type of ads that you can see on the right side of your LinkedIn newsfeed. You can even choose how to display it to people looking for physical therapy services or going through rehabilitation: if you prefer a square, tall, horizontal, or link format.
Just remember that when creating text ads, make sure to use a strong call-to-action such as "Call Now" or "Schedule an Appointment" and a catchy headline.
c. Video ads – When creating video advertisements on LinkedIn, you should first decide on your objective. If it's about getting more clicks and impressions, you should create a video telling about your physical therapy clinic's story or patient testimonials but if your goal is getting a lot of conversions, your ad should be about your physical therapy services or a tour around your PT clinic.
Note: Make sure to show the message you want to deliver to your patients within 10 seconds or you might lose your prospective patient's attention.
d. Message ads – this type of ad allows you to send a message to each of your prospective physical therapy patients when they are online. It has a CTA and a hyperlink that'll guide them on what to do after reading your message.
Another reason why you should try LinkedIn is that you can easily monitor all of your marketing efforts through the use of a Campaign Manager. It is an ad management tool where you can choose your marketing objectives, and create and manage ad campaigns which make it easier to measure the results of your marketing efforts on LinkedIn.
Lastly, you can use this platform to increase your brand's credibility. How? Through the recommendations of your previous physical therapy patients.
One of the first few things that your potential patients usually look at is your recommendations. When people see that you are getting a lot of recommendations from your previous patients, they'll have the impression that your PT services are indeed effective. Read our physical therapist guide to learn more about all the ways you can get even more referrals for your practice!
Need help in setting up your Physical therapist profile?
Key takeaway
LinkedIn may not be your first option in promoting your physical therapy services but you shouldn't let that mindset get in the way of your PT success journey. By following all of the LinkedIn Best Practices for Physical Therapists that we've mentioned in this article, you'll be able to gain your brand's credibility which in return will bring in more clients to your clinic.