Want to learn how to write engaging dentist Instagram captions?
As with every successful business, it is important to have a social media presence to increase brand awareness of your dental practice and to connect with your audience. Social media platforms such as Instagram and Facebook are great opportunities for you to get your dental practice into the eyes of millions of people and build long-lasting relationships.
But, it can be challenging to come up with a creative dental social media caption. From figuring out what to write to what emotions to convey, it can be a difficult process.
If you get stuck on writing your dentist Instagram captions, here are some ideas and tips that you can put in place for your next post.
Benefits of Dentist Instagram Captions
In today's digital world, social media is more important than ever. People are a part of an interconnected web, constantly creating and sharing content. What does this mean for your dental practice?
By building a social media presence, you can increase traffic to your dentistry and attract potential patients to your practice. Take a look at Instagram. It has over 500 million daily active users.
The benefits don't stop here though.
When users see your dental practice posting on social media and replying to patients' comments, it makes you appear more trustworthy. By consistently interacting with your patients, it shows that your dentistry values their satisfaction and well-being. This serves as social proof that you are a credible and reputable dentist.
Building consumer trust allows you to develop meaningful connections with existing patients and strengthen brand loyalty. As a result, your dental practice will bring in more traffic, increasing revenue.
By establishing your brand, you are also cementing your position as a figure of authority. People will know that you are knowledgeable about dentistry and will be more likely to trust you. Patients will come to your office with ease because they know your dental team provides excellent care and service.
As you can already tell, gaining trust is an important factor in creating quality relationships with potential and existing patients.
Now, it's time for you to make the most of social media in your marketing strategy.
To make sure that your social media is properly optimized, head over to YoYoFuMedia, and schedule a free appointment with us!
How to Create the Best Dentist Instagram Caption
When it comes to social media, photos and captions are the most important. Photos are a great way to attract people's attention. On the other hand, captions are what keep people engaged.
Often, you may find it hard to publish a post because you can't decide on the caption. I've written this article to help you exactly get through this!
Before writing a caption, there are two steps you need to consider. The first step is to understand your audience. Not every caption you write will appeal to every person.
It is impossible to keep your caption concise while addressing everyone that follows you. You want to have your captions targeted toward a specific group of people. This will make them feel that your content was specifically created for them.
For example, if your dentist offers many services such as fillings, implants, orthodontics, and root canals, you want a caption targeted to each service. This way users that see your posts feel that it was meant for them.
The second step is to understand what emotion you want people to feel. How will your patients feel after reading your post? Are they excited, happy, or surprised?
These are some questions to consider when creating a post that elicits an emotional response. Thinking about these questions before creating a caption will help you make them more meaningful to your audience.
Dental Social Media Caption Ideas
Now that you understand the steps to focus on, you can start creating your own captions.
Show Appreciation For Your Team
The first caption idea is to express how thankful you are for your team members on your social media pages. You can snap a picture of your team to create a monthly member spotlight, highlighting their contributions to the team and company. Emphasize their best qualities and position in your dental practice.
Mention how they have positively impacted the work environment and how patients feel about them. Don't be afraid to make it personal. Followers on your page will see the human side of your dental practice and feel more connected.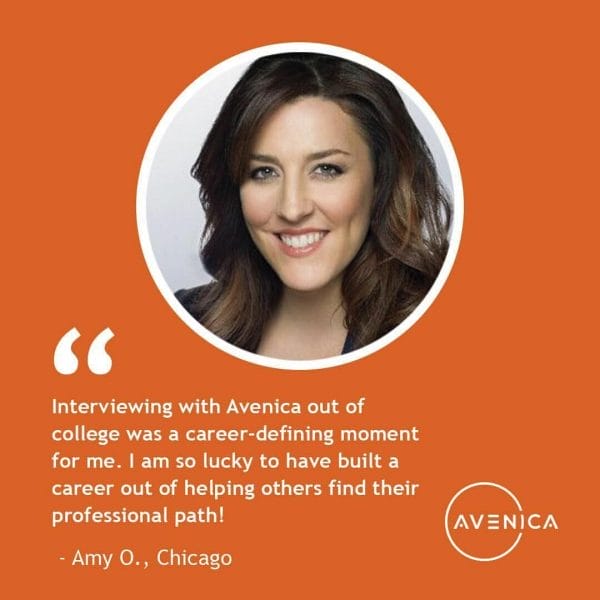 This shows your patients and followers that your team consists of top individuals in their profession. When coming to your office, they can be confident that they will receive excellent care and service. It further shows that your dentistry practice truly cares about its patients.
This is a critical step toward building trusting relationships.
Also, when your team members know that their work is appreciated, it fosters a greater sense of community and encourages them to continue working hard.
A caption example under your picture can be:
"Meet Dr. [team member name]! [Team member name] has immensely helped our dental practice grow over the past two years. [Team member name] makes us smile and always offers suggestions on how we can improve our office. [Team member's name] is a great employee and friend. Thank you for everything you have done for our dentistry! #teamspotlight #memberofthemonth"
You should also include relevant hashtags to make your posts more discoverable.
Get Customer Testimonials
The second caption idea focuses on customer reviews. For dentists, gaining trust is a top priority, and there is no better way to develop trust than to post customer testimonials. Customer testimonials are reviews or recommendations from existing patients that affirm the value of your practice.
You can do this by asking a patient for their thoughts after a visit or procedure at your dental office. Make sure it highlights a specific aspect of your dental practice or aligns with your company values. It is especially easy to do so when patients are happy.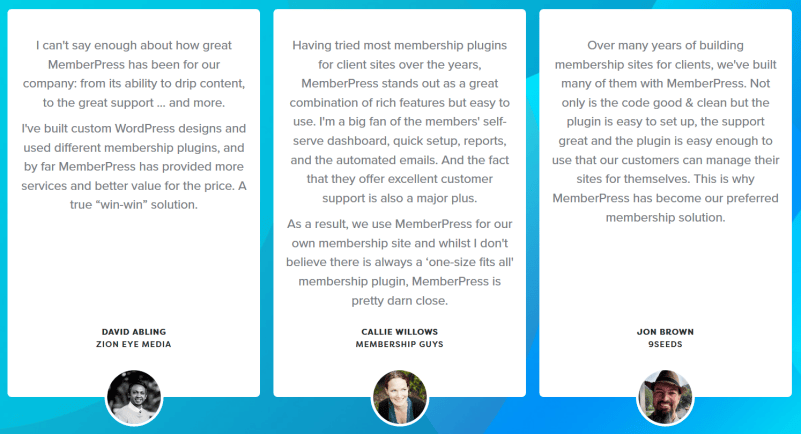 This shows anyone following your social media that your customers matter. Your team values their input and wants their opinions to be heard. As a result, people will develop a personal relationship with your dental practice.
From a business perspective, you are deepening the relationships with your patients because they know that they are a priority here. They know that they will leave with smiles on their faces. This can allow for more attraction to your dental office. This is one of many more essential pages you should incorporate on your dental page.
Offer Discounts/Special Promotions
The third caption idea deals with promotional offers. These types of Instagram captions should encourage people to act immediately. You want to create a sense of urgency and make people hyped about the promotions. Take this time to craft irresistible offers.
Include more information about the duration of the sale, what is discounted, and how much is the sale, so users know not to skip on this incredible offer. Come up with catchy slogans to attract more people. Remember to add relevant hashtags to convey your enthusiasm.
This is a great caption idea to incentivize patients to visit your dental office. Users will want to follow your social media pages to stay updated with any deals or sales.
Mentioning deals can help to virally spread and increase awareness of your dentistry site.
For example, a description under your picture can be:
"In the season of giving, we would like to offer you a 35% discount on your next procedure at our office. All you have to do is post a picture of your smile and leave 2 comments below. Act quickly as this offer only lasts for a week! #welovesmiles"
Another example is:
"As the new year begins, our team at Dental Smiles is offering 2 different teeth whitening deals with a free dental brush for all patients. The only requirement is to come up with 2 dental slogans and leave them below. 72 hours only!"
Celebrate Milestones
The fourth caption idea focuses on conveying a sense of accomplishment and pride. You want other people to celebrate the growth of your dental practice, so find ways to get them involved. It is easy and quick to snap a photo of the whole team and post it on social media.
This is a special opportunity for you to reflect on the beginnings of your practice and invite others to join. When we pause to celebrate an achievement, we are reminded to give thanks for everyday moments.
Some examples are:
"We put everything into this office for the past three years and look how much we have grown."
"[Company] turns [age] today! Thank you for the constant support, and we hope to continue making content that brings you smiles!"
"We've reached 1 million followers! We could not be here without each and every one of you guys. Extremely grateful for sticking beside us!"
Again, you should add hashtags to maximize user engagement.
Express Gratitude to Your Patients
As with most businesses, you probably have some loyal patients. They have been coming back every year to your office to get their dental checkup. Social media is the perfect way to show your appreciation for their loyalty.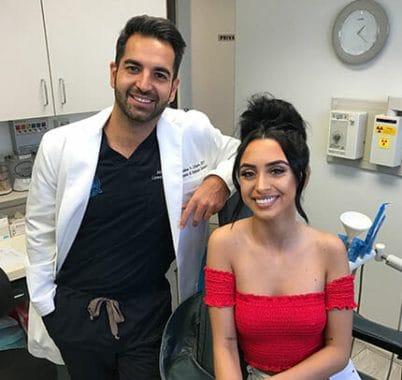 Source: lasmiles.com
Here is the space to be personal. Share special interactions you had with them. Any memories that come to mind.
Find a picture of a memorable interaction you had with a loyal client.
This humanizes your dental practice and shows that you care for your patients. When potential patients are viewing your social media profiles, they know that your office takes excellent care of their patients and are more likely to visit your dental practice.
Some examples include:
"We are so thankful to have patients like [patient name] at our dental office! [Patient name] has been with us for over ten years, and we always look forward to seeing him here. We feel honored to be able to provide quality care for [Patient name]."
"Today, we were fortunate enough to see [patient name]. [Patient name] and their family have been coming to our dental practice since they moved from Los Angeles. We hope to see them and their smiles during their next checkup!"
"This is [patient name]. [Patient name] is one of our long-time patients at Smiles Dentistry. We are so lucky to serve such wonderful people."
Also, consider showing your appreciation through dental emails for your patients!
Connect with Local Businesses
The last Instagram caption idea is to reach out to local businesses and shout them out on your social media pages. This is a fantastic way to engage and show support for your community.
For example, is there a coffee shop you go to often? Maybe a restaurant or bookstore? Snap a picture and tag them in your next post, highlighting their product or service.
Here are a few examples:
"We grab our daily tea from our new favorite tea shop [tea shop]. It has been a lifesaver to get our day started. They harvest their tea leaves with exceptional care from Japan. Hands down, they have the BEST matcha I have ever tasted. Would definitely recommend it!"
"Thank you to the [local bookstore] for providing books for our patients as they wait for their checkups. They are located on the street across from us and have a wide variety of books."
Establishing relationships with local businesses can encourage the whole community to support local businesses and build awareness. Use Facebook Ads to draw more patients from your community to your dental practice.
Once you have tried using these caption ideas, don't hesitate to reach out to us for more content ideas. We would be more than happy to help you draft your next social media post.
Instagram Caption Tips for Dentists
Now, we will cover some general tips to help you create the most engaging Instagram captions.
Call to Actions
Surely, you have seen this before. A call to action encourages the user to perform a specific task like sign up, click here, or join now.
This is important to have in your social media captions because an effective call to action leads to high conversion rates and engagement. For dentistry, an example could be "Book An Appointment At Our Office Now and Get A Free ToothBrush!" Another example is "Show Us That Smile Of Yours!"
Experiment with different sayings for each audience group. If you need more examples, Hubspot provides a wide selection of personalized call-to-action templates.
Hashtags
Incorporate hashtags into your social media posts. It is an effective way to get your content into the eyes of the right users.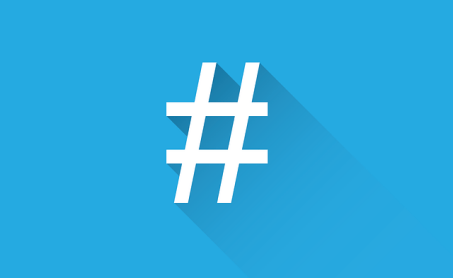 Instagram allows up to 30 hashtags per post. Use this to your advantage and maximize your reach. For example, #throwbackthursday can be a clever way to engage in a broader online conversation. Some hashtags you can use are #dentists, #socialmediafordentists, #instagramfordentists, #dentalblog, and #smiles.
Hashtags allow for greater engagement in the comments. As a result, users will have an enjoyable experience socializing online.
If you really want to improve your hashtag game, you can check Sprout Social to find and track the best hashtags.
Emojis
Emojis are a fun and interactive way to connect with your audience. 92% of online users send emojis daily. By speaking their language, you have access to a larger pool of people to see your dental practice.
This is more reason to find emojis that are related to dentistry and include them in your future Instagram captions.
Stories
Instagram Stories are photo and video slideshows that allow you to share what is happening. The content of your stories can be interactive, creative, or educational. With over 500 million users posting stories daily, it is another opportunity for you to grow your dentistry.
A content example could be showing off patients' smiles in your office. One more content example is posting how your team operates in the office.
You can also add stickers, sayings, or slogans to your stories to attract different online users. With Instagram Stories, make sure they are visually appealing and contain worthwhile content.
Overview of Dentist Instagram Captions
Social media sites such as Instagram are great opportunities to promote your dental office and build brand awareness. When strategizing your social media marketing plan, it can be difficult to decide how to write your captions.
A few things to keep in mind are who your target audience is and what emotions you are trying to convey. Some caption ideas are showing appreciation to your team and patients and announcing new deals and promotions.
Although coming up with creative Instagram captions can be tough, if you follow these tips and ideas, you'll have an easier time with your future social media posts.
If you have further questions or want to check your social media marketing plan, feel free to contact us to book a free consultation.