As a dental practice owner, coming up with a dental marketing plan can be stressful. With little marketing experience or just a vast amount of marketing strategies, it can be daunting to figure out where to start.
Should I focus on social media? How do I define my brand identity? What should I do next?
All these are valid questions that you may be asking yourself when creating your first dental marketing plan. It is common to have uncertainties during this planning process.
However, this marketing strategy guide will alleviate those uncertainties and provide actionable steps to help you form a cohesive dental marketing plan to take your business to the next level.
If you want 1-on-1 expert advice on your marketing plan, we, at YoYoFuMedia, are available for a free video consultation.
Importance of a Dental Marketing Plan
In any successful business, a plan is essential because it lays the foundation to help you meet your goals and objectives. Specifically, a dental marketing plan ensures a solid foundation to build your marketing strategy, helping you to get more results long-term.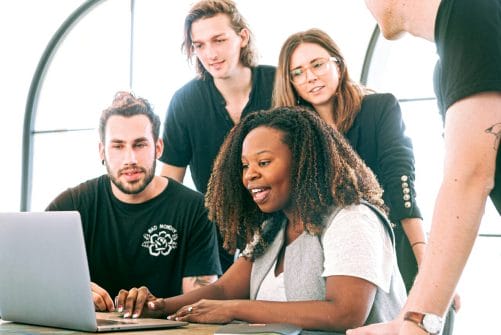 In today's competitive dental field, it is important to stay ahead of the competition and to establish yourself as a figure of authority. A marketing plan can help you create a thriving dental business.
Identify a Specific Goal
Before putting together a dental marketing plan, you want to have a clear goal in mind. Defining your goal will help you to best allocate the time and resources to strategies that will deliver results.
What business objectives are you trying to achieve? Do you want to focus on increasing visibility to prospective customers? Do you want to build your online presence? Do you want to attract new clients? Do you want to increase brand awareness?
Depending on your goal, you want to tailor your marketing strategy to maximize the chance of achieving it. Also, by having a specific goal, it is easier to evaluate your marketing campaigns and make any necessary changes.
Differentiate Yourself
With almost 200,000 practicing dentists in the United States, you want to stand out from the rest of your competitors. Setting your dental practice apart from the competition helps you to leverage those differentiating qualities.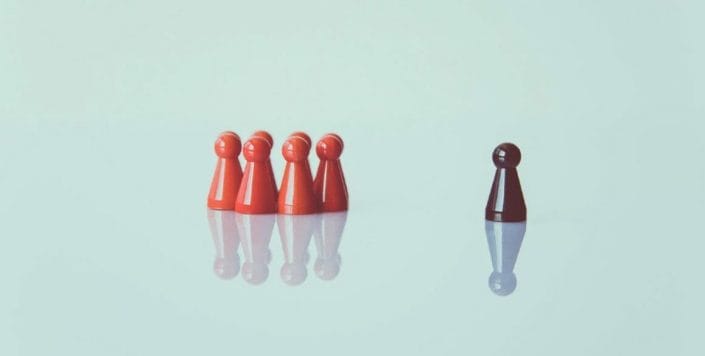 There are multiple ways to differentiate yourself from the competition. We will cover two methods relating to brand identity and value proposition.
Define Your Brand
The first way is to establish a brand for your dental practice.
Ask yourself what makes your business unique. How are you different from other dentists? What unique quality can you offer that does not exist in the current dental industry?
Understanding how you want to brand your dental practice is the first step in setting yourself apart from the competition. It also helps you to align with your logo, business name, website design, and social media.
A well-defined brand ensures consistency among your dental practice and message.
Develop a Unique Value Proposition to Stand Out
The second way is to create a unique value proposition. This is where you want to state how your practice separates you from other competitors. Think about what unique quality or service you can provide that is valuable to your customers.
Maybe your staff consists of reputable dentists, or maybe your dental services are highly affordable.
Some examples of a unique value proposition for dentists can be:
We're ranked the #1 children's dentist in California by Dentistry Today.
Our #1 priority is ensuring all patients have a wonderful experience.
We are the only Irvine dentist that provides 24/7 care.
We offer the best dental care and prices available in Orange County.
You can create different value propositions depending on your audience because different people will value different qualities. Once you decide on your unique value proposition, this will set the basis for your dental marketing plan and future marketing campaigns.
If you need help brainstorming or refining your unique value proposition, our experts are here to help you!
Establish an Online Presence
In this digital age, building an online presence is crucial to maximize your potential reach to a large audience and develop lasting relationships. Especially with 3.78 billion users on social media, it is an effective way to get your dental practice in front of people's eyes.
Social Media
Social media is taking over as the new form of communication and connection. It does not show any signs of stopping or slowing down.
Social media platforms such as Instagram, Facebook, and Twitter have a huge user base. This is a great opportunity for you to create dental social media pages to promote your practice and interact with your followers. With many of the younger generations utilizing social media, being active and engaging on your pages will be a key factor in securing new clients.
Also, it is an opportunity to build relationships with current customers and attract new ones. Regardless of which social media sites you want to focus on, it is important to regularly post quality content that appeals to your followers. This can range from informative posts to current discounts.
View this post on Instagram
Other general dental social media ideas are:
Customer appreciation posts
Team member spotlights
Share relevant news related to dentistry
Provide oral health tips
Special offers
"Meet the Staff" videos
If you are interested in enhancing your social media practices, check out our Social Media for Dentists guide.
As a business owner, the benefits of social media are unmatched. In addition to the visibility and reach, it is also a great channel to run paid advertising because you can target your ads to a specific audience based on factors like interests and location.
The significance of social media has exponentially increased over the years, and your dental marketing strategy should include this.
Website
How do people find contact information for your office? How can they look up what dental services are available?
Your website provides easy and quick access to this information. For any business, the importance of a website cannot be overlooked. This is the first place potential customers will go to learn more about your dental practice.
84% of today's users believe that a website makes a business more credible than one with only social media profile pages. This reinforces the idea that a website is necessary for any successful and growing business.
When building a website, there are many factors to consider. These include but are not limited to design, content creation, programming, landing pages, and optimization. You want the layout of your website to be simple, intuitive, and engaging for users to navigate through. Consider implementing a chatbot to handle appointments 24/7.
Having an accessible and welcoming website will influence how customers perceive your brand and the likelihood of them booking an appointment with your dental staff.
When creating your website, here are some sections you should consider:
Product and Services page
"About Us" page
Contact information page
Testimonials/Customer review page
Unique landing pages for any marketing campaigns
Call-to-Action buttons
Real photos of your team and patients
Newsletter pop-ups
Creating a user-friendly experience can play a huge role in customer conversion rates. Think about the needs of potential customers and address them on your site.
A website is also helpful for search engine optimization (SEO) purposes. To be brief, this is getting your website pages to rank on search engines when people are looking up a specific keyword. Ranking high on search engines means that your dental practice has the highest degree of visibility.
If you are specifically interested in implementing SEO practices to your website as a marketing strategy, refer to our SEO for Dentists guide.
Review Sites
Reviews have become a core component of any marketing strategy. Over 80% of consumers read online reviews before making a purchasing decision. Thus, you need to get positive reviews that persuade potential customers that your dental practice is trustworthy and reliable.
A way to obtain customer reviews is to ask satisfied patients to leave a review after their visit or procedure. In the long term, building trust with clients will allow you to develop meaningful relationships and attract more customers.
Also, adding your dental practice to review sites and directories like Google My Business will increase your chances of appearing on local search results.
If you want to create a plan centered around building an online presence, we can provide you expert advice risk-free.
Set a Budget
How much money do you want to spend on your marketing efforts? How much can you afford to spend? Your budget directly ties into the scale of your marketing operation.
A higher budget will provide you with more options on what strategies and channels you can focus on. Start by outlining a monthly or yearly budget for each type of marketing you want to focus on. From there, you can adjust your budget depending on the return on investment (ROI) of each type.
Identify Your Target Audience
To effectively market your dental practice, you have to know your target audience. What are the demographics? This can include age, education, income, gender, and location.
Different groups of people will have different pain points. You need to make sure that your dental marketing plan addresses the concerns and needs of your target audience.
For example, if you are a pediatric dentist, your marketing strategy will revolve around building trust with parents and their children. As for a prosthodontist, your target audience is people missing some or all of their teeth.
Research Your Competitors
Especially with how competitive the dental industry is, it is imperative to stay ahead of the competition.
You can do a quick Google search to see the top ranking dentists in your area.
These will most likely be your greatest competitors. Now, how can you separate your dental clinic from the competitors in your area?
Research what they are offering clients in terms of services, pricing, and value propositions. What is their branding? What types of special deals do they offer?
Gathering information on your competition will help you see where you can provide a competitive advantage or a different approach. Here are advanced strategies that lead to dental marketing success.
Pick Marketing Channels to Run Campaigns on
After identifying your target audience and gaining insight into the competition, it is time to choose how and where you want to execute your marketing campaigns.
For example, Google Ads can be an incredible marketing strategy for your dental practice because you can target your ads to people with specific interests. Another idea is Facebook Ads. They are fully customizable based on your goals, whether that is to increase website traffic or conversion rates.
Besides paid advertising, other options include social media and content marketing.
If you are stuck on figuring out what marketing campaigns to run, we can help you solve this problem at no cost.
Schedule a Free Strategy Session!
Analyze Results
After running your marketing campaign, it is equally important to track and analyze the results. This is the only way to know what was effective and what was not. Measure key metrics such as clicks and conversions to determine the effectiveness of the marketing channels.
Look to see where you can refine your dental marketing plan and invest more into the strategies that proved to be successful. Be sure to stay consistent and commit to marketing to optimize long-term results.
This is the final part of the dental marketing plan and now it is your turn to take these actionable steps.
Recap of Dental Marketing Plan
Although marketing can be a challenge for most dentists, it can be broken down into smaller digestible steps. Working one step at a time will make this marketing process smooth and your dental clinic will slowly gain new customers.
Having a marketing strategy will elevate your dental practice to the next level and give you an edge over the competition. Our marketing agency, YoYoFuMedia, can offer feedback and assistance with creating your marketing plan at no cost.
Extra Resources for Your Dental Practice: