As consumers increasingly rely on search engines to find services, SEO for Junk Car Business is a great approach to marketing your business online, especially for individuals who are looking for the most convenient and reliable ways to sell their cars. By utilizing SEO strategies, you can improve your visibility on search engine results pages and attract more potential customers. This can lead to increased traffic, higher conversion rates, and ultimately more revenue for your junk car business. 
Additionally, SEO allows you to target specific keywords and optimize your website content to match the needs and interests of your target audience. By implementing effective SEO techniques, you can establish your business as a trusted authority in the industry and gain a competitive edge over other junk car businesses. 
What is SEO or Search Engine Optimization? 
The process of increasing your website's visibility and ranking on search engine results pages is known as SEO, or search engine optimization. It entails a number of techniques and strategies that assist search engines in understanding and recognizing the importance and relevancy of the content on your website. By making your website more search engine friendly, you may increase the likelihood that people will find your junk car business online and receive more organic traffic from search engines. 
Different types of SEO include on-page SEO, which focuses on optimizing individual web pages to rank higher in search results, and off-page SEO, which involves building backlinks and promoting your website through external channels. Another type is technical SEO, which involves optimizing the technical aspects of your website to improve its performance and crawlability by search engines. Each type of SEO plays a crucial role in improving your website's visibility and attracting more organic traffic. 
Want to optimize your junk car business website to draw in more potential clients?
Understanding SEO for Junk Car Business
Keyword Research
Identifying Relevant Keywords 
A thorough grasp of consumer behavior and strategic planning are essential for conducting effective keyword research in the field of SEO for the junk car industry. To find relevant and high-volume keywords, use keyword research tools such as Ahrefs, SEMrush, and Google Keyword Planner. Search for terms like "sell junk car," "cash for cars," and other terms that your target market frequently uses. These terms should directly relate to your services.
Best Practices for Identifying Relevant Keywords:
To find the keywords that are bringing visitors to your competitors' websites, do a thorough competitor analysis.

Think about what prospective buyers might look up when looking to sell their junk cars. This will help you understand user intent.

To attract local search traffic, use location-specific keywords (e.g., "sell junk car in [city]").
Long-Tail Keywords Specific to Your Business 
Although generic keywords are necessary, long-tail keywords that are particular to the company's distinctive offerings are where SEO's real power for the junk car sector resides. Customize keyword phrases to include location, particular car models, or exclusive offerings ("sell damaged car for cash in [city]"). These long-tail variations increase the chance that the company will show up in search results for specialized queries by drawing in a more focused audience and lowering competition.
Best Practices for Long-Tail Keywords:
To properly tailor long-tail keywords, you should be aware of the pain points and preferences of your target audience.

Utilize frequently asked questions and customer feedback to pinpoint the exact words and phrases that your customers use.

Keep an eye on long-tail keyword trends and customer behavior over time, and make necessary adjustments.
A junk car company can improve its online visibility, draw in a more targeted audience, and ultimately maximize its digital presence for success by incorporating these best practices into their keyword research strategy.
Keyword Research Tools
You can use a variety of tools when conducting keyword research. Here are some of them:
Google Search
You can simply use Google Search for keyword research by using its autocomplete suggestions.
Google Keyword Planner
Google Keyword Planner is another useful tool to use for keyword research. Not only does it provide keyword suggestions, but it also provides you with information on search volume and more. Here's how to use it:
Go to Google Ads website and log in to your Google account. You may create an account if you don't have one.
Once logged in Click "Tools and Settings" in the upper right corner, and then under "Planning". Select "Keyword Planner".
Click "Discover New Keywords" and type in a seed keyword or phrase related your business or products and services. You may also type in your competitor's website or page and indicate your target location and language. Click "Get Results".
Google will now provide you with a list of keyword suggestions together with information on competition, average monthly searches,  and proposed bid values.
On-Page Optimization
Title Tags and Meta Descriptions 
The first step to successful on-page optimization is having attention-grabbing title tags and meta descriptions. Compose title tags that naturally incorporate relevant keywords and clearly convey the page's main idea. Incorporating pertinent keywords into a concise summary that compels users to click is the goal of meta descriptions.
Best Practices:
To make sure your title tag appears in search results, keep it to no more than 60 characters.

Create distinct meta descriptions that emphasize the specific value proposition for every page.

To promote user interaction, include a call-to-action in your meta descriptions.

Header Tags (H1, H2, etc.) with Keywords 
Using header tags to organize content not only makes it easier to read, but it also tells search engines how important specific sections are. For primary keywords in your H1 tags, use them for main headings. For subheadings, use H2 and H3 tags. This hierarchical structure helps search engines understand the content's organization.
Best Practices:
To highlight the main topic, place the primary keyword in the H1 tag.

To improve user experience and establish a logical flow of information, use header tags.

Ensure header tags accurately represent the content beneath them.
Optimal URL Structure 
A well-structured, SEO-friendly URL structure improves both search engine visibility and a positive user experience. Craft URLs that are concise, descriptive, and contain relevant keywords. Avoid using complex strings of characters or symbols that may confuse both users and search engines.
Best Practices:
Ideally, place the main keywords close to the start of the URL.

For improved readability, hyphenate the words in the URL.

Maintain concise, targeted URLs that accurately convey the page's content.
A junk car company can increase user engagement, make their website easier to find on search engines, and let search engines know how important and relevant their content is by following these on-page optimization best practices.
Want to learn and experience how SEO can benefit your business?
Content Strategy
Creating High-Quality, Informative Content 
When it comes to SEO, content is very important. For a junk car business, providing valuable information can set your website apart. Create content that educates your audience about the junk car selling process, the environmental benefits of recycling, and any unique services your business offers. Providing visitors with informative, high-quality content not only establishes your expertise in the field but also sustains their interest and motivates them to explore your website.
Best Practices:
Conduct thorough research to ensure accuracy and credibility.

Address common questions and concerns that potential customers may have.

Regularly update content to reflect industry changes and maintain relevance.
Answer the Public is a great tool to help you research keywords and come up with insightful ideas for content initiatives. Here's how  to use it .
Go to the Answer the Public website. Type in your seed keyword and select your target location and language. Then, click "Search".
Answer the Public will provide a visual chart of prepositions, questions, and other related search keywords.
Incorporating Target Keywords Naturally 
Integrate target keywords that were identified during the keyword research phase seamlessly into the content creation process. Stuffing keywords, which may result in search engine penalties and a negative user experience, should be avoided. Concentrate on delivering informative content that incorporates keywords in a natural way, thereby ensuring that the material is relevant to both users and search engines.
Best Practices:
Use keywords in the title, headings, and throughout the content, ensuring a natural flow.

Prioritize user experience; the content should be valuable and easy to read.

Aim for a keyword density that feels natural, typically between 1-2%.
Utilizing Multimedia (Images, Videos) for Engagement 
The integration of multimedia elements, such as videos and images, can serve to improve user engagement and experience. By showcasing the process of selling junk cars, conveying information about your services, and emphasizing the benefits, visual content can be extremely effective. Multimedia elements can also improve search engine optimization, as search engines value a variety of content types.
Best Practices:
Optimize images by using descriptive filenames and alt tags with relevant keywords.



Create engaging videos that demonstrate the junk car selling process or provide informative content.

Ensure multimedia elements are mobile-friendly for users on different devices.
Effective content marketing lowers bounce rates and shows search engines that your material is valuable by drawing visitors and encouraging them to stay on your website longer. Keep your content fresh and adaptable to your audience's changing needs by updating and expanding it frequently.
 
Local SEO for Junk Car Business
Google My Business Optimization
Claiming and Verifying Your Business
Claiming and verifying your company on Google My Business (GMB) is one of the first steps in local SEO for a junk car company. This is a critical aspect of establishing a strong online presence, especially for local searches. Claiming your business on GMB allows you to control and update the information displayed on Google Maps and in local search results.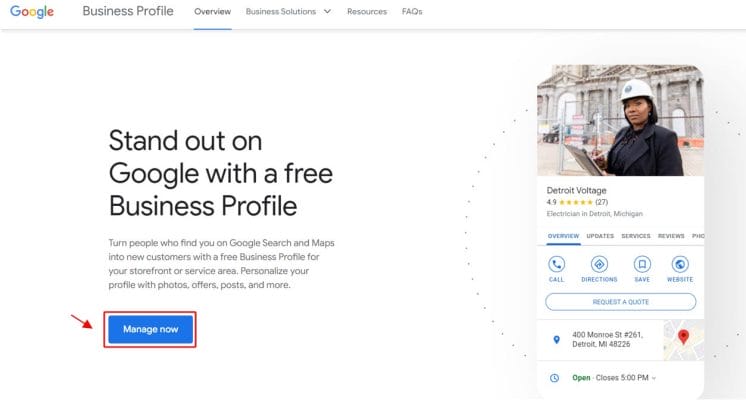 Best Practices:
Ensure all business information is accurate and consistent with other online platforms.

Complete the verification process promptly to gain control over your business listing.

Regularly check and update your GMB profile to reflect any changes in your business details.
Local Citations
Listing Your Business on Relevant Directories 
Listing your junk car company on other relevant internet directories, in addition to Google My Business, is essential for local SEO. This includes directories specific to a given industry and websites like Yelp and YellowPages. These listings give potential clients more ways to find your services while also enhancing your online visibility.
Best Practices:
Identify reputable and relevant directories for the automotive and junk car industry.

Ensure that your business information is consistent across all directories.

Include essential details such as business hours, accepted payment methods, and services offered.
Consistency in NAP (Name, Address, Phone Number) 
Across Platforms Consistency in NAP information across various online platforms is a fundamental aspect of local SEO. Search engines use this data to determine and validate the authenticity of your company. Inconsistencies may affect your local search rankings and cause confusion among users.
Best Practices:
Regularly audit and update your business information on all platforms.

Use a standardized format for your NAP information across all listings.

Monitor third-party platforms for any unauthorized changes to your business details.
Customer Reviews and Testimonials
Encouraging Satisfied Customers to Leave Reviews 
Good client feedback is very important for attracting new clients and raising your local search engine rankings. Actively encourage satisfied customers to leave reviews on platforms like Google, Yelp, and other relevant review sites. This not only improves your online reputation but also tells search engines that the community trusts your company.
Best Practices:
Implement a strategy to request reviews from customers after successful transactions.

Make the review process easy by providing direct links or instructions.

Consider offering incentives or discounts for customers who leave reviews.
Responding to Reviews, Both Positive and Negative
Taking the time to respond to both positive and negative customer reviews shows that you value client satisfaction. Respond promptly to all reviews, expressing gratitude for positive feedback and addressing concerns raised in negative reviews. This not only improves your reputation but also offers insightful information for growth.
Best Practices:
Respond to reviews in a professional and courteous manner.

Address specific concerns mentioned in negative reviews and provide solutions.

Use positive reviews to showcase your business's strengths and commitment to customer service.
Your junk car company can develop a strong online presence in the neighborhood and win over customers by actively managing local citations and responding to customer reviews. This, in turn, contributes to improved local search rankings and increased visibility.
Off-Page SEO Strategies

Backlink Building
Building High-Quality, Relevant Backlinks
Backlinks, or incoming links from other websites to yours, are a crucial aspect of off-page SEO. However, the emphasis should be on quality rather than quantity. Seek backlinks from reputable, relevant websites in the automotive or recycling industry. These high-quality backlinks signal to search engines that your content is valuable and trustworthy.
Best Practices:
Identify authoritative websites related to your industry and reach out for potential collaboration.

Create shareable and valuable content that naturally attracts backlinks.

Monitor and disavow any low-quality or spammy backlinks that may harm your SEO.
Guest Posting and Collaboration Opportunities
Building backlinks can be achieved through guest posting on blogs related to your industry or working with companies in your niche. By contributing quality content to other websites, you increase the visibility of your website to a wider audience and build authority through backlinks.
Best Practices:
Research and identify reputable websites that accept guest posts.

Craft high-quality, informative content that adds value to the host website's audience.

Include a link back to your website within the guest post or author bio.
Social Media Presence
Utilizing Social Platforms for Outreach 
Social media offers a channel for engagement, outreach, and brand promotion, making it a powerful tool for off-page SEO. Create a presence on social media sites such as Instagram, Twitter, and Facebook and modify your content to appeal to your intended audience. Take part in relevant conversations and actively interact with your followers to create a community around your brand.
Best Practices:
Identify the social platforms most used by your target audience.

Share updates about your business, industry news, and relevant content.

Actively respond to comments, messages, and mentions to foster community engagement.
Sharing Relevant Content and Engaging with the Audience 
The content you share on social media should be a mix of promotional material, informative content, and engaging visuals. Encourage sharing and interaction by asking questions, running polls, and hosting giveaways. Social signals, such as likes, shares, and comments, can indirectly impact your search engine rankings.
Best Practices:
Share a variety of content types, including articles, images, videos, and infographics.

Use relevant hashtags to increase the discoverability of your content.

Monitor social analytics to understand what content resonates most with your audience.
Your junk car company can build a strong online reputation, raise brand awareness, and establish online authority by implementing these off-page SEO tactics. A comprehensive SEO strategy includes developing a varied and high-quality backlink profile as well as keeping an active social media presence.
Optimize your website and expand your reach online.
Schedule A Free Strategy Call Now!
Technical SEO 
Technical SEO is a critical component of the overall SEO strategy. It involves optimizing the technical aspects of your website to ensure that search engines can crawl, index, and understand your content effectively. Here are key elements and best practices for technical SEO:
Website Speed and Performance
Optimize Page Load Times
Minimize image sizes and use formats suitable for the web.

Utilize browser caching to reduce load times for returning visitors.

Employ Content Delivery Networks (CDNs) to distribute content across multiple servers.
Mobile Optimization
Ensure your website is mobile-friendly and responsive.

Use mobile-friendly design and test your site on various devices.

Optimize images and other media for mobile viewing.

Site Structure and URL Optimization
Clear Site Hierarchy
Use a logical and organized site structure with a clear hierarchy. Here's a visual example of a website structure, also called website architecture.



Create an XML sitemap to help search engines understand your website's structure.
Final Thoughts on SEO for Junk Car Business
Sustained online business success for your junk car company requires continuous investment rather than a one-time effort in effective SEO. By consistently applying the strategies outlined, your business can expect the following long-term benefits:
Increase your visibility to potential customers by ranking higher in search engine results for relevant queries.

Increase the quality of leads you receive by optimizing for local search and specific keywords. This will draw in a more focused audience.

Build credibility and trust among users through positive online reviews, authoritative backlinks, and consistent business information.

Build up your brand's recognition and online presence in the local and industry communities.

Gain more customers' trust, increase your online presence, and grow your business steadily with continued SEO efforts.
A junk car company can achieve long-term success in the digital sphere by putting into practice a thorough SEO strategy created specifically for their needs. You can help your business succeed in the fiercely competitive world of online marketing by keeping up with industry trends, making adjustments to search engine algorithms, and continuously optimizing your online presence.
Begin your SEO adventure and embrace the online world to connect with more potential clients. Schedule a call with our experts.  Learn how utilizing  Google Ads for Junk Car Business can also help you.