Wondering how review management for plastic surgeons works? In this article, we're going to share with you how important it is to manage the reviews that you are getting online along with some tips and tricks for handling them.
Review Management for Plastic Surgeons
Plastic surgeons are the ones who are in charge of improving a person's physical appearance because of disorders that were present since born, came from burns, disease, etc. As someone who works on enhancing other people's appearance, you should also care about how other people see you as a plastic surgeon because if you don't effectively manage what other people say about you or your surgical procedures or methods, it may negatively impact your profession, or worse, you may lose your prospective patients.
To do that, you must have someone to manage your surgery reviews or maybe ask help from a digital marketing agency where they'll be the ones who will be monitoring and responding to online reviews of your plastic surgery practice for you.
Review management is the act of monitoring and keeping track of all the reviews you get from review websites like Google, Facebook, and Yelp. You might get confused with this term with "reputation management." Those are two things that aren't much alike.
Reputation management is where you regularly monitor, respond, and optimize everything that's related to your plastic surgery practice, including the one managing the online reviews.
Interested in reviewing your online reviews but don't have enough time?
Importance of Review Management for Plastic Surgeons
As a plastic surgeon, you should care about your online reputation because that's where your potential patients will base their opinions and impressions on your plastic surgery practice. Nowadays, people usually search the internet and rely on other people's reviews if it's worth it or not. So, you shouldn't only focus on providing the best plastic surgeries out there but you should also make sure that they are satisfied with the results and encourage them to leave a review after.
Plastic surgeon reputation matters because if you look trustworthy, it increases the likelihood of attracting more patients as well as retaining the ones that you currently have.
Actively reading the surgery reviews that you get should be part of your daily or weekly routine because it helps you understand what your patients actually feel after getting surgery. This lets you know if they have plans of going back to you the next time they want to do another surgery in the future or if they weren't satisfied with the results. Knowing more about your patient's experiences on a personal level lets you know what specific areas need to be improved (i.e. front desk personnel, scheduling of appointments, waiting time, customer service, etc.).
Satisfying the needs and providing an excellent service to your patients is the key to more new patients and the success of your plastic surgery practice. So, if ever you have received a negative review from one of your patients, you have to deal with it immediately in a professional manner because if not, it may backfire on you as a plastic surgeon.
The top sites where you can monitor patient reviews are Google My Business, Yelp, and Facebook.  Use our Google My Business Guide for Plastic Surgeons to learn how! If you are unfamiliar with using these sites, we'll teach you how to claim your business in the next section.
How To Do Review Management For Plastic Surgeons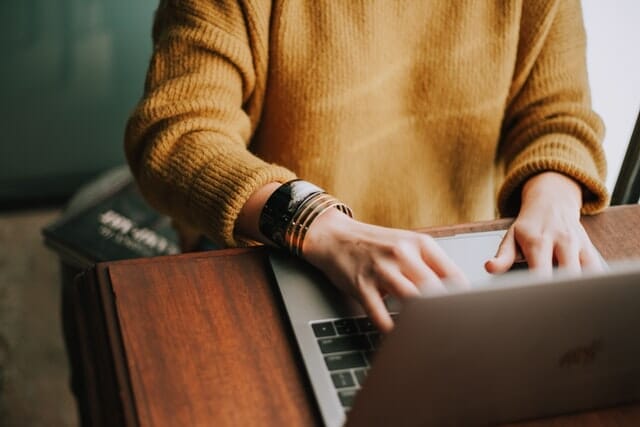 Step 1: The first thing you should do if it's your first time managing online reviews is to claim your business.
In Google My Business, here's how:
Click the "Manage now" button
Enter the name of your plastic surgeon's private clinic
Choose the category for plastic surgeons
Click "Yes" so that your clients will be able to visit your office
Click "Next"
Enter the hospital's or clinic's complete address
If it appears on the list of existing Google My Business profiles, click it but if not, select the "None of these" option.
For the next question, since you need access to medical tools and equipment to perform surgeries, select "No"
Enter your contact details (phone number and website URL if you have one, if you don't yet have it you can just check the box that says "I don't have a website")
Add your business hours
Click "Continue"
You can also link your Google Ads campaign to your Google My Business profile. Read our step-by-step guide on Google Ads for Plastic Surgeons.
In Yelp, here's how to claim a business:
Go to Yelp business
Type in the name of your business to see if it's already listed on Yelp
If it's not yet on Yelp, click "Add to Yelp for free"
Create a Yelp account by entering your business's details
Verify your Yelp account by entering the verification code that will be sent via text message, call, or email
In Facebook:
You can just create a page directly from your personal profile
If you are using a mobile device, go to the tab menu icon and click "Pages"
Click "Create"
Click "Get Started"
Select the business category that's related to plastic surgery
You must have a business email to claim a Facebook page for your plastic surgeon page
Enter the address of the hospital you are working with or the location of your private clinic
Click "Next"
Click "Skip"
Upload a profile photo which is usually your brand logo (for those who have private clinics) and a cover photo.
Read our blog on Facebook Ads for Plastic Surgeons if you want to know more about how it works.
Step 2: Assign a person who'll be the one who is going to manage of replying to the online reviews that your surgical practice will receive. It should be someone who has good judgment and is open-minded.
Step 3: Reply to the feedback posted by your customers if necessary or as much as you can. This is to make them feel appreciated, heard, and also increase doctor-patient interaction.
Not sure which platform to start claiming your business?
Schedule A Free Strategy Session!
Advantages of Review Management
It builds your credibility as a plastic surgeon – taking responsibility when for example, one of your previous patients left a one-star review along with a negative online review because she didn't like the way she was treated by your front desk clerk, you shouldn't blame your staff, instead, just leave a reply re-assuring that patient that you appreciate reaching out their concern and it won't happen again next time. When people look for your plastic surgeon's website on review sites, they also observe the way you respond to negative reviews. So, make sure to reply professionally in a calm manner, always.
Increases the number of customers – 84% of consumers trust reviews that can be found online as much as they trust their friends. If it's a person's first time getting plastic surgery, usually, he/she looks at other people's reviews before deciding. The higher ratings and number of positive reviews that you see, the more likely you are going to gain new clients, and who knows? get more recommendations!
Sets an impression for your practice – when people see that you are actively responding to the online reviews that you are getting from your patients, it helps the way other people who can be your prospective patients gain an idea of your practice. From there, they can see if the majority of your patients are satisfied with the results and most likely to come back again or not.
Plays a role in your SEO ranking – when patients leave a review that contains keywords that are related to your surgery practice (i.e. plastic surgeon, plastic surgery), Google gets to know more about your business.  The more reviews that you receive using relevant keywords and content, the higher ranking you appear on Google's Search Engine Results Page.
What Happens When You Don't Do Review Management?
If you don't regularly monitor the reviews your receive online, there's a chance that you are going to miss out on a huge number of patients to your surgery practice.
It might also affect your profit, and how people perceive your services. For patients who like to make some improvements to their physical appearance, previous patient reviews play a huge role in gaining their trust and making them feel reassured that they're in good hands. With that being said, your online reputation really matters.
Want to know how to boost your plastic surgeon web traffic? Read our blog SEO For Plastic Surgeons.
Review Management Software
If you don't have the time and resources in checking and responding to patient reviews, why not use review management software? This can help make the job easier. The following are some of the review management software that you can use for your plastic surgery practice:
Trustpilot is a free review management tool that can be used by businesses who wanted to increase their conversions and display reviews that will help increase the trust of your potential customers.
Yotpo is another review management tool that helps you make the most of the plastic surgeon reviews that you are getting from your patients.
Nice Job can help you get more reviews, convert your page visitors to actual customers, and turn them into loyal customers! Their pricing varies depending on the number of customers you have.
Want to know which review management software is the most suitable for plastic surgeons?
Key takeaway
Plastic surgeon review management is one of the things that you should be consistently doing if you already have established your online presence or if you are just starting out. It can be a tough task if you are going to do it alone but you don't have to. You can get all the help that you need from various digital marketing agencies and review management software.