When looking for a chiropractor, most patients start their search with online reviews. That is why you should definitely learn how to get reviews for your chiropractic practice.
According to research, even one negative review can cost a business around 86% of customers. Furthermore, 72% of consumers are more likely to visit an office that has positive reviews or online ratings.
How to Get Reviews For Chiropractors
The first step on how to get reviews for chiropractors is to simply inquire. This is the simple part.
It is recommended to ask the patient if they are willing to provide feedback on their adjustment and explain that you value their input. When you ask the patient directly, they will feel as if you personally want their feedback, and they are more likely to leave you a review.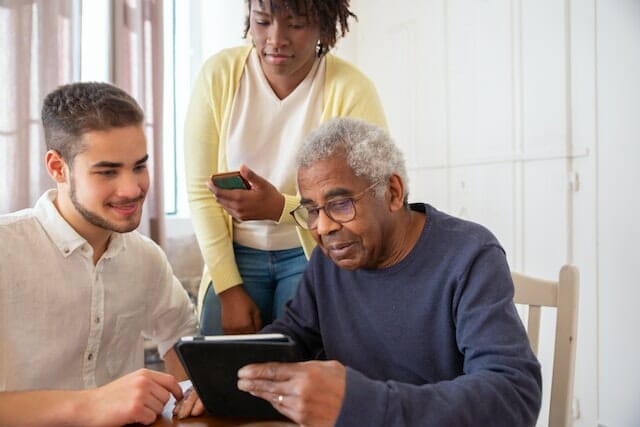 Are you interested in getting reviews for your Chiropractic practice?
How To Increase Your Chiropractic Reviews Online
1. Ask for a Review during appointments.
As mentioned earlier in the post, nothing beats personally asking for a patient to give you a review. For example, when you're in an appointment and a patient compliments your treatments, take it as a queue to ask for a review.
Invite them to leave a rating online and say something like:
"I'm glad this is making you feel better, it would be great to get a review about your experience online."
Simply making the request for them to give you on Google or Yelp will produce excellent results. Otherwise, patients won't even know about giving you a review!
2. Send your Email for Review Requests.
It's usually a good idea to send an email blast to your patient list every couple of months. This helps you continue to become relevant to them.
You can also use an email strategy to invite your potential patients to provide feedback. Again, include direct links in your emails so that patients can leave a review online with a single click.
Emailing each patient individually can take up too much of your time especially if you have a long patient email list. You can use an email marketing tool to send an email blast to your entire patient list at once.
3. Text your patients and ask for a review.
Send a text message to your patients after each appointment and remind them to leave a review. It is better though is this serves more as a follow-up. Meaning, it would be better if you asked them yourself as you walked them out the door.
But if you are just starting this strategy, you can just have a quick "Hi! It's been a few (days/weeks) since your visit. Can we ask you a little favor?…" Provide them with a link so they can easily leave a review with minimal effort.
You can use software like Zapier to automate your review requests after each appointment.
4. Call your patients to Follow-Up
Just like sending texts, you can also set up a system for your staff to call patients after a few appointments. Call to see how they liked their experience with you.
If they provide positive feedback, invite them to leave a review for the practice.
5. Make Leaving Reviews a Walk in the Park
If you're having trouble getting progress with your reviews this is when you try a few tricks. You try holding a giveaway for all those who leave a review within a month. People love freebies. Just don't make this your first option or make this a regular thing.
Also, make sure your links to redirect to the are working and correct. It can be annoying and too much of a hassle to end up in an internet maze.
Give your patients a convenient QR Code on their way out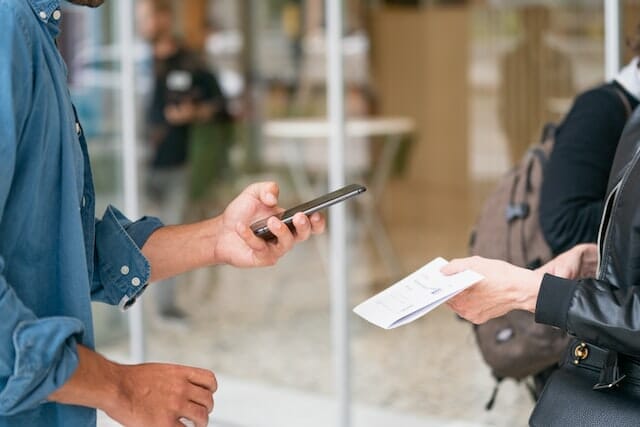 Need help in getting more reviews for your Chiropractic practice?
Everything is made convenient nowadays, and you make it more convenient for your patients to leave reviews through a QR code.
Put up a sign at the checkout counter and invite them to leave a review. Put a QR code on the sign that links to your review page so patients can scan it with their phones and quickly leave a review. Again, it's all about making things easy for them.
It's actually pretty easy! Use an online QR Code Generator to create a QR code with your Google Review link as the destination. Then, in Canva or Photoshop, create your graphic to be printed for your checkout area.
6. Share Your Patient Testimonials on Social Media
Promote your patient testimonials by quoting them. Make small social graphics out of your reviews to share on Facebook and Instagram.
This will encourage your other existing patients to leave their own reviews. Your potential patients will also see these positive reviews and help them build trust in you. Not to mention, you have fewer posts to think about posting.
Want to appear in more Google search results? Consider using Chiropractor PPC to bring more traffic to your page.
7. Include a link to your reviews on your website.
Just like posting on your social media account, you can post your reviews on your website too. This will allow site visitors to see them.
This will definitely help you get online reviews for chiropractors by increasing exposure to potential patients. It also encourages existing patients to provide feedback.
They will be more likely to leave a review if they see that you care about them and their feedback. You can use a floating widget that follows site visitors around the site and includes a link to directly leave a review.
How Chiropractors Get Online Reviews
You can collect patient feedback in a variety of ways. Your Google My Business listing, as well as your Facebook Page, are the most important places to have reviews.
These are other places where people look to learn about your reputation.
Google My Business
Facebook Page
Listing on Yelp
BBB (Better Business Bureau)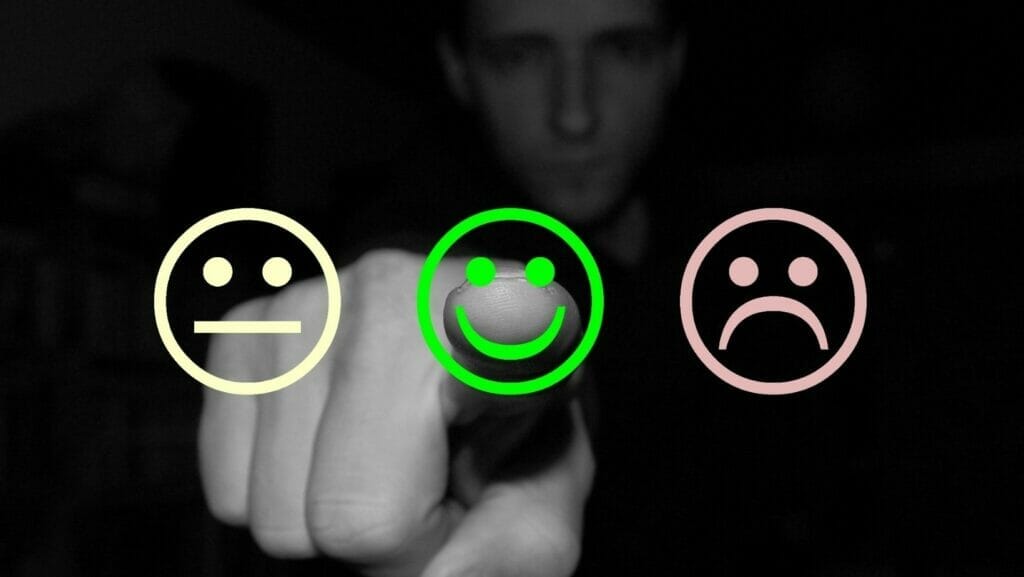 For your Google My Business listing, Google actually provides you with a link that you can send to your patients that will take them directly to your business's review page. This is extremely convenient because it allows patients to quickly and easily click on the link and leave a review.
Facebook on the other hand does not provide a review link. The next best thing is to link your Facebook Page's "Reviews Tab" to your email or website. Hopefully, your patients will take the initiative and click the "Leave Review" button.
How To Get Online Reviews To Increase Revenue
When a patient is considering seeking treatment, they will look at your reviews to get a sense of your reputation. They want to know if your existing patients are satisfied with your practice and your care.
If they can't find many reviews for your practice, it makes them doubt whether you can help them. Imagine another competing clinic in the area with excellent reviews and how potential patients will likely choose them over you.
Reviews foster trust. This is why you should do your best to generate as many positive reviews as possible for your chiropractic practice.
Another important consideration is that reviews influence your search engine rankings. Creating reviews benefits your Chiropractic SEO. This allows you to appear higher in search results.
Businesses with more reviews typically rank higher in search. This can have a significant impact on your ability to attract new patients.
Read our guide on growing your chiropractor business for ways to get even more revenue. 
How to React to Online Reviews
People have the right to build their own opinion. This also goes for their opinion on your chiropractic practice. Here's a step-by-step guide to responding to your reviews.
Step 1
Feel free to tell the patient that you saw their review and thank them during their next visit. Respond to all reviews in a timely manner by appointing someone on your team (or at your marketing agency) to respond to all reviews.

You want to make sure that every patient feels heard and valued. Also, please do not respond to reviews six months from now, as they will be out of date. It's best to respond to reviews within a few days, if possible, and no later than a couple of weeks.
Step 2
When responding to negative reviews, be positive. If the patient is unreasonable, you can defend yourself, but don't personally attack the patient. Customers respect businesses that defend themselves from "Karens".

It is best to apologize to the patient for their experience, offer a solution, and ask them to take the conversation offline. Don't be afraid to follow up with the patient by phone so that you can address their concerns.
Step 3
Maintain your HIPAA compliance. Never disclose any protected health information.

It's best to write your response in broad strokes and avoid sharing the reviews on any other platforms.
How To Get Reviews For Chiropractors Online 
Chiropractors are usually better at marketing themselves than most healthcare providers. You need to learn how to get reviews for chiropractors. It doesn't matter if you want to be reviewed online or not.
In the age of social media and online review sites, people can write reviews about any business or professional they deal with. This includes medical professionals and chiropractors like you.
We can help you get better reviews and build your online presence!
One important thing to remember is that you and your team should be committed to providing an exceptional experience. Don't let patients come in met by an insolent receptionist or wait for hours to see you. Putting a plan in place to generate more positive reviews for your practice also includes providing a stellar experience.