Pet owners love consuming videos that are unique, engaging, and relevant to their experience. If you're looking for a way how to level up your marketing strategies, this blog is for you. In this article, we'll share with you 16 marketing ideas that will boost the number of views and engagement of your veterinary videos!
Video Marketing for veterinarians is one of the most effective digital marketing strategies because of its ability to connect with your target audience and bring in additional traffic to your website. In fact, it's the favorite type of content that people want to see from brands.
Why Video Marketing?
Increased engagement and brand awareness
Aside from Google Ads, Video marketing is an effective way to increase client engagement no matter what platform you're using. Compared to long-form articles, videos make it easier for your target audience to get the gist of what you're trying to say.
According to Wyzowl, 88% of consumers have been convinced to buy a product or service after watching a product's video. Because of that, more and more brands are utilizing videos as an important part of their marketing strategy. So, if one of your goals is to increase brand awareness and improve the engagement rate of your posts then, you should definitely try video marketing!
Establish trust with your prospective clients
Video testimonials serve as proof of how efficient you are as a veterinarian. It's something that is impossible to be faked unlike some of the reviews you see online. When potential clients see how genuine a client delivers his or her experience, it gives them assurance and confidence that you can help them with their concerns.
Aside from that, posting content about how your team gets along with your clients and their pets is something that humanizes your brand. Having a humanized brand is important in every business because it's where conversations and positive relationships with your potential clients begin.
Improved social shares
Videos get 10x more shares compared to blogs and non-video social media posts especially if it's short, educational (but can be easily digested), and entertaining. Another factor that contributes to the number of shares a video gets is the power to trigger the emotions of people watching the video. So, if you want to leave an impression on your target clients, you should try video marketing to your veterinary clinic!
Feel like video marketing is a good idea for your veterinary practice?
Schedule A Free Strategy Session!
How to start video marketing for veterinarians
Step 1: Identify your goal
The first step in creating your video marketing strategy is to identify your goal. What do you want to achieve from this campaign? Is it gaining awareness? Improve engagement? Or get more new clients?
Whatever goal you choose, make sure that it follows the SMART framework because it will serve as your guide toward achieving your marketing goals.
Specific – Your goal should answer the Who, What, Where, Why, and Which questions. Here are some of the guide questions that can help you in creating your video marketing goal:
Who is involved in your video marketing campaigns?
What do you want to accomplish?
Why is it important?
Where will you post your vet-related videos?
Which tools and resources are needed to make it happen?
Measurable – There should be a basis for how you will evaluate the success of your video marketing campaigns. This will let you know whether you are close to meeting your goal or if you need more work to achieve it.
Attainable – When setting your goal, it should be realistic in terms of your budget, skills, and resources.
Relevant – Make sure that your video content is aligned with your goal.
Time-bound – Set a deadline for when you should start seeing the results of your video marketing campaign.
Step 2: Understand how the algorithm works in each platform
Apart from creating relevant content, you have to make sure that you are aware of the algorithm changes in each platform. It changes from time to time, so you have to stay updated by joining forums and discussions tackling algorithm updates on different platforms.
Youtube
Since Youtube is known as the most popular video-sharing platform where the majority of the world's population watches all sorts of videos. Posting here will make it easier for your brand to get discovered, expose you to a wider audience, and gives you two options when it comes to the type of video you want to use (e.g. YouTube Shorts or regular videos).
However, you have to be informed of how to improve the visibility of your videos. For example, before, clicks and views were some of the ranking factors that value the most in this platform which has caused YouTubers to create clickbait videos.
But in the present time, the algorithm has changed. Videos that show up on a user's screen are based on the user's watch history, videos previously engaged with, relevant topics, and other factors.
Here's an example of a YouTube channel that regularly posts a wide range of topics that are relevant to the veterinary practice:
Youtube Channel: Mercola Healthy Pets
How to create thumbnails that get lots of clicks and views
If this thumbnail appears in the search results, there is a high chance that your target audience will click on it. Why? Because there's something about the thumbnail that makes the video intriguing.
Viewers might ask themselves, "What could be that one thing that I don't know about spaying and neutering? Maybe I should check it out."
Thumbnails, when done right can make a huge impact on the number of clicks and views you get.
Let's start with the colors used. If you are using light colors for your font, make sure to use a darker color for the background or vice versa. This will make your texts more visible and easier to read.
For the fonts, it should be something that can be easily read (e.g. Impact, Badaboom, or DK Mandarin Whispers). Aside from the font style, you also have to be consistent in using your chosen font. This is one way of making your brand become recognizable.
Next, are the visuals. In the example, a relevant image was used to add context to what the video is all about (how the surgery looked from a third person's perspective).
On YouTube, most of the videos that get lots of clicks on YouTube are the ones that have faces on them that show extreme emotions (e.g. shock, happiness, curiosity, sadness). Although it may not be applicable to all of your vet-related videos, using these on some of your thumbnails is worth a try!
Lastly, you also have to consider how your thumbnails look both in light and dark modes. Make sure to test whether or not your thumbnail will still be visible regardless of the modes used.
If you're looking for tools to create your thumbnails, there are customizable templates that can be made on software like Canva (if you are going for simple designs) and Adobe Photoshop (if you want to use more tools).
How to come up with a click-worthy title
Unlike blog posts, where you need to be specific when writing headlines to increase the chances of being visible to your target audience, on videos, you have to phrase your titles in a way that your audience will find interesting.
Since titles matter not just on search engines but also on YouTube, you have to make sure that there's something to look forward to in your videos. It should ignite curiosity in your viewers (but not to the point where you deceive them), give your viewers an idea of what the video is all about, and persuade them to click and watch your video.
For example, your topic is about telling the symptoms that your dog is sick. Instead of naming your video "Treating Your Dog (Part 1)", make it interesting like "How to know if your dog is sick"
See how the second title appeals to the emotion of your viewers? It's better than the first example because the first one doesn't really make an impact on someone who's reading it while the latter, tells your viewers that there are new and interesting facts that they'll get from your video.
So, if you use words that trigger the emotions of your viewers, there is a high chance that your vet-related videos will get more clicks and views.
Additional tips for writing the best title for your veterinary videos:
Do comprehensive research on the keywords used by competitors
Target the pain points of your audience (make it relatable)
Start with your primary keyword
Make sure that your title matches the content of your video
Establish a sense of urgency
Recommended length: 60-70 characters, if it goes beyond that, your title might be cut-off in the middle
Instagram
Another social media platform where you can share your veterinary videos is Instagram. Here, you can post vet-related videos in the form of IG stories, reels, or regular posts. Some of the best ways to show up on your target client's feed are if you're keeping up with the trends, creating relevant content, using the right hashtags, and frequently posting reels.
As of today, reels get more engagement compared to regular posts. So, to increase the potential likes, comments, and shares your vet clinic gets, you might want to consider creating reels.
Instagram profile: backbayveterinaryclinic
TikTok
TikTok is one of the most popular mobile apps during the pandemic until today. It's where people and business owners like you can film, edit, and share short videos to connect with other people. You can also use this platform to promote your veterinary practice.
As of today, the videos that show up on your feed are based on the following factors: your interactions (e.g. accounts you follow, videos you liked, comments you posted), and the details the videos have (e.g. captions, sounds, effects, trending topics, hashtags, your account settings). If your content is relevant to a user's interests (based on previous interactions with other videos), you'll have a chance to show up on their For You Page.
But, for you to be qualified to show up on For You page, you should be maximizing the features that the app has such as the use of trending audio, hashtags, and filters, engaging with other content creators in the same field as yours, and snappy 10-15 second videos.
Source: @dr.hunterfinn
Facebook
While on Facebook, it shows posts based on the accounts and type of content you recently interact with. For example, if you keep on liking or leaving comments under posts that have puppies, there's a high chance that you'll see lots of posts with puppy pictures in them as you scroll through your feed.
See how each platform has different algorithms. That's why it's important that you do a lot of research before posting your vet-related videos.
Step 3: Plan content
After deciding on which platform to use in marketing your veterinary clinic, it's time to plan ideas with your team. Think of what part of your practice you want to share with your prospective clients.
If you really want to form a personal connection with your target audience, your content could be a mix of educational videos along with inspiring stories of your previous clients and add a hint of humor. Just make sure that the content you're going to choose is something that's aligned with your marketing goals.
Step 4: Create a schedule
Planning ahead in terms of the content you're going to post as well as the schedule of when your posts will become public makes you one step ahead of your competitors. Remember, consistency is the key to getting your brand noticed on social media platforms. So, check which platforms (e.g. YouTube) allow you to set a schedule of when your video will become visible to the public or use content scheduling tools to make the task easier.
Step 5: Monitor the results of your video marketing campaign
Once you've already posted your vet-related videos, you have to give it some time to gather enough data for you to analyze the results. It's important that you regularly check the performance of your videos because it will give you an idea of which works for you and which needs to be improved.
Here are the key metrics to measure the success of your video marketing strategy:
Conversions – This metric measures the number of individuals who got persuaded by your marketing video and become your client.
Click-through rate – This refers to the number of times an individual clicks the "play button" of your video.
Engagement rate – This is one of the important factors that help boost your video marketing campaign's reach. This includes likes, comments, and shares from your audience. A high engagement rate means that you are resonating with your audience.
View count – tells how many times your vet-related videos have been viewed. This metric is being measured differently depending on the platform. For example, on YouTube, the video has to be played for at least 30 seconds for it to be counted as 1 view while on Facebook, it should be three seconds or more.
Follower/subscriber growth – This metric shows whether the number of page followers or channel subscribers increases over time. When you see that your follower count suddenly starts to decrease, you might want to rethink your marketing strategy. Maybe you are focusing too much on selling your services instead of building a connection with your audience.
Video Marketing Ideas
Now that you know how video marketing works, here's a list of ideas that you can try for your veterinary practice.
1. Educational videos
One of the most effective ways to promote and increase the brand awareness of your target audience is through posting educational content. Pet owners tend to search for useful materials on the internet when it comes to their pets. Once they've found a page that delivers reliable information and a unique approach, they are more likely to binge-watch the rest of your videos and who knows, could be a turning point where they become one of your customers!
2. Testimonials
Aside from educational content, video testimonials are one of the most powerful ways to win your potential clients. It serves as proof of how credible you are when it comes to treating pets. It's something that convinces them to engage with your brand.
Some of the aspects that should be included when filming video testimonials are the problem faced by your client, what treatment was made to solve the problem, and the outcome of the treatment.
If you want to know some tips on how to acquire more client feedback, check out our blog post on How To Get Reviews to learn more.
3. Virtual tour
Another video marketing idea is by filming a virtual tour of your veterinary clinic. Pet owners always want the best for their pets. With that, they want to make sure that the clinic they choose has the best facilities and a welcoming vibe.
5. Get to know more about your team
Aside from the facilities used in treating pets, another aspect that your potential clients also consider is how you deal with your previous clients. You can film a behind-the-scenes clip like this:
View this post on Instagram
6. Tell a story behind your clinic
You could also share the story of how you started your veterinary clinic. Opening up to your potential clients is one way of building trust, and establishing the personality of your brand. It builds a personal connection between you and your audience.
7. Guest interviews
If a member of your team got invited to talk or share their expertise in a morning show you could also post on your vet clinic's social media profile! This way, you're also sharing your milestones with your audience.
View this post on Instagram
8. Promotion video
In promotional videos, you get to explain how your veterinary services will help solve the issues faced by your target audience. Like this:
9. Thank you video
Another video marketing idea is by sharing how thankful you are to your audience. It could be about reaching 1,000 subscribers or saying how much you appreciate the people who have donated to your vet clinic. You can film a short thank you message to your audience expressing how thankful you are for their efforts in helping your brand become a successful one.
10. Introduce your team
If you have time to spare, you can also get your team involved in creating marketing videos. Let them share their experience working in your veterinary clinic or you can ask them questions like "What makes you happy when you're working in our clinic?" People who will be able to watch that will have a better understanding of your workplace culture and get to know more about your staff.
View this post on Instagram
11. Q&A
You could also ask questions on your social media pages, compile all of the questions and answer them through a Question and Answer video or pick from one of the questions you see in one of your videos and make it a topic for your next post!
12. Holiday greetings/ Seasonal videos
The next video idea you could try is filming holiday or seasonal greetings from your team to your existing and prospective clients.
13. Announce a contest
Another way to grab the attention of your prospective customers is through hosting giveaways or contests. However, instructions can be confusing to some people especially if there are lots of qualifications or requirements needed. With that, you can make it easier to digest by posting your mechanics through reels or short videos explaining the mechanics of your giveaway or contest.
View this post on Instagram
14. Interview with an expert
Looking for other ways how to boost the content you're posting on your social media platforms? Why not have an interview with one of the distinguished experts in the veterinary industry? This will not only make your brand more credible but it will also give you an opportunity to showcase your brand to a new audience!
15. Myth-busting videos
Even in today's time, there are lots of misconceptions when it comes to pets. As someone who is knowledgeable when it comes to animals, you can also use videos to debunk common misconceptions that people have about their pets.
16. A day in a life of a veterinarian
Another fun idea is sharing how your daily routine goes as a veterinarian. Some people also get curious about what it's like to be a veterinarian. With that, you can film a short vlog or reel as to how your routine as a vet goes on a daily basis.
View this post on Instagram
Best practices in video marketing
To boost the number of views and interactions in your video marketing campaigns, here are additional tips you can apply to your veterinary practice:
1. Use subtitles
Adding subtitles to your veterinary videos helps make your content accessible to everyone even those who have hearing impairments or use other languages. Aside from that, viewers will have a better understanding of what your content is all about.
Tips when using subtitles:
Use single-lined subtitles
The speed of showing your subtitles should not be too fast or too slow
Make sure that your subtitles are in sync with what you're saying in your videos
Don't use strong colors (for the fonts)
Types of captions
Open captions
This is the type of caption that you can't switch on or off when watching a video. Open captions are not available on some platforms like Instagram.
Closed captions
This is the type of caption that gives your viewers the option to choose whether to display captions or not. Closed captions are available on YouTube.
2. Incorporate call-to-action
Call-to-action serves as a guide on what your prospective clients should do after consuming your content. Not including this in your veterinary videos might lead to your audience getting confused about what to do next or leaving your page without taking action. So, make sure to include a CTA in every video you post.
Example of CTAs:
"Subscribe to our channel"
"Like our page"
"Follow us"
"Leave a comment below"
"Share this video with your friends"
Tips when using CTAs on your videos:
Make sure your CTA is visible
Place your CTAs in the middle or end of your veterinary video
Use the point of view of your viewers
Use time-oriented wording
3. Hook your audience in the first three seconds
The first 15 seconds of your video determine whether a user will finish watching your video or not. So, make sure that start your video with a strong impact.
Tips on how to grab the attention of your audience:
Give your audience something to look forward to at the end of the video
At the beginning of the video, tell your viewers an overview of the concept you're about to discuss
Start your video with a fun fact (that not a lot of people know yet)
4. Be consistent in posting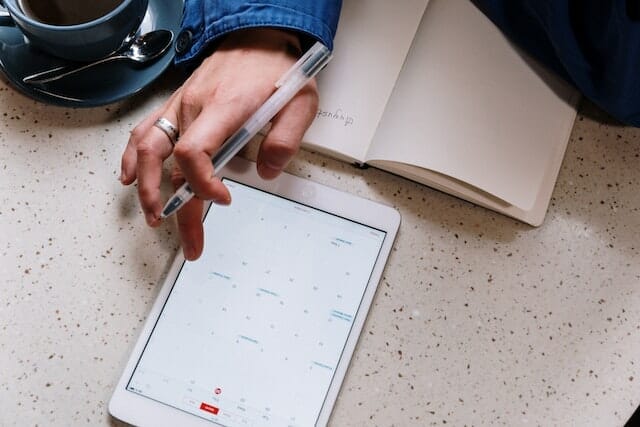 Another tip when posting marketing videos for your veterinary clinic is to be consistent. You want to give your audience something to look forward to (e.g. say every week to twice a week).
Tips on when posting videos:
Use a social media calendar tool like Sprout Social
Use the recommended aspect ratio for each platform.

Regular Youtube video: 16:9 aspect ratio
Instagram and YouTube Shirts: 9:16
Facebook: could be 9:16 or 16:9

Create attractive thumbnails (on YouTube)

use a text overlay to give your thumbnail a context
use the same font style and layout throughout your videos
use a bright background to make your text and other elements of your thumbnail pop out
use relevant images
include an image of a face
check what your competitors are doing

Incorporate trending music into your videos
5. Provide valuable content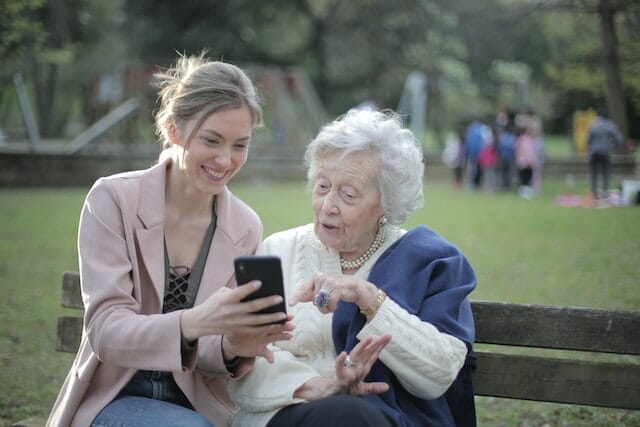 Before filming content for your veterinary practice, make sure to do some research on what your target audience is looking for. Are most of it how-to guides, checklists, fun facts, educational videos, etc? From there, you'll have an idea of the type of content to create that suits the interests of your prospective clients.
Providing valuable content is very important in video marketing because the more relevant your content is, the more views, comments, and shares your video will get.
Tips for publishing valuable content:
Use relevant keywords
Do lots of keywords on which hashtags work best for your veterinary practice
Include transcripts
Add chapters/timestamps/key moments on your videos (Youtube
6. Hashtags
As we all know, hashtags are effective when it comes to expanding the reach of your posts, especially videos. However, you shouldn't stuff your captions with irrelevant hashtags just to gain lots of views. There are a few things that you have to consider when choosing the right hashtags for your veterinary videos.
But before we dive right in with that, you should know the different types of hashtags that you can use such as:
Branded hashtags are the ones that are specific to your veterinary business. This may include your vet clinic's name, services, or products offered. You can use this to promote your brand to individuals who are looking for posts that are relevant to veterinary practice. For example, #HudsonVetClinic, #BrooklynVets, #UptownVeterinaryCenter
Community hashtags are the type of hashtags that are helpful especially if you are just starting to build your community. It doesn't have to be directly related to your brand, its purpose is to target a community that might be interested in the services offered in your veterinary clinic. For example #MeowMonday, #PawLovers #DogsOfInstagram
Niche hashtags are used to target individuals who use specific search terms when looking for veterinary clinics. These are commonly used by individuals who are already interested in your veterinary services and are more likely to engage with your brand. For example, #Veterinarian #VeterinaryClinic
Event hashtags are another type of hashtag used whenever there are events hosted by your veterinary clinic or events participated by your team. Its purpose is to connect all of the people who have attended or taken part in a specific event and can also be used as a conversation starter when the event has already ended. For example, #VeterinaryLeadershipConference2022.
Tips for using hashtags:
use 1-3 relevant hashtags
if it's more than one word, start the letter of every word with an uppercase because adding spaces or symbols in between your words will cause your hashtags to not work properly
monitor which hashtags your competitors use on their videos
checkout trending hashtags (you can use the auto-complete feature in the search engine of the platform you're using or use hashtag tracking tools
analyze which hashtags worked best in your previous posts
Key takeaway
Video marketing is one of the proven ways in grabbing the attention of your prospective clients. It gives you a lot of room for creativity. Just follow the best practices we've mentioned earlier, and you will soon notice an improvement in the performance of your veterinary clinic's videos.