It would be impossible for your target audience to notice your walk-in clinic in urgent situations especially if you don't show up on the first page of Google's Search Results Page.
In this blog post, we'll share some tips on how to step up your urgent care marketing strategies that will surely help you get more new patients!
But first, let's see take a look at the advantages of marketing your urgent care center.
Importance of Urgent Care Marketing
Here's a list of the benefits you'll get once you start marketing your walk-in clinic:
1. Increased visibility
If you solely rely on traditional marketing, only the people in your area will come to visit your clinic. But if you invest in other types of digital marketing like paid ads, or combine them with traditional marketing, you get higher chances of having a wider range of audience because it goes well together.
Want to give these two mediums a try? Check out this blog post on How To Combine Traditional and Digital Marketing to learn more.
2. Drive more patients to your clinic
With the use of marketing strategies like conducting thorough keyword research, search engine optimization, and other tactics, more and more people will hear about your urgent care clinic. You just have to make sure that you've already started establishing your online presence to make it easier for them to find you online.
3. Helps you stand out among your competitors
Marketing your urgent care clinic across different platforms gives you a chance to outrank your competitors who haven't yet established a solid marketing plan. Not only that, but it also gives you an opportunity to show them what sets you apart from other walk-in clinics in the area. So, if you're really into marketing your urgent care center, make sure to give it your best shot!
Interested in crafting your urgent care marketing plan?
Schedule A Free Strategy Session!
Types of Marketing that Urgent Care Centers Should Invest In
Urgent Care Marketing can be time-consuming. But when done right, you'll surely have a steady flow of patients to your care clinic. Before we proceed with the ways in promoting your practice, it's important that you know the different types of marketing that your clinic should invest in.
1. Digital Marketing
When we say digital marketing, it is where you promote your urgent care clinic through online platforms. It can be in the form of PPC ads, emails, social media, and other platforms. What makes digital marketing unique from other types is that here, you can easily measure the results of your marketing campaigns as to which works best for you and which ones don't in just a few clicks!
Types of Digital Marketing
Pay-per-click (PPC) Advertising
Pay-per-click is one of the most effective marketing strategies that is used by business owners who wanted to increase brand awareness, generate more leads, and boost sales. Here, you can customize your ad copies, set your budget, bid, choose your target audience, and more!
Want to start creating your search campaign? Check out our blog post on Best Urgent Care Advertising Guide to learn more.
Email Marketing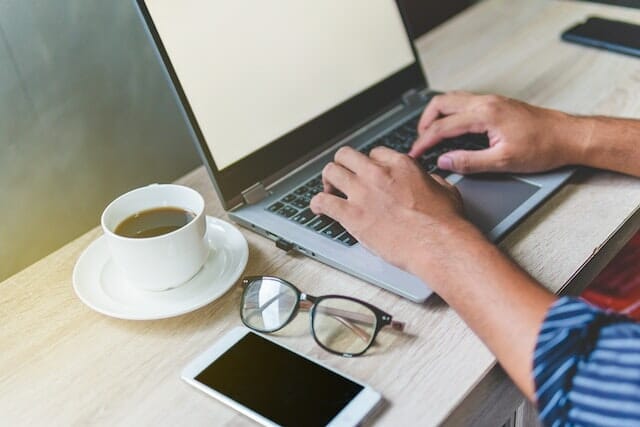 Most people can't go on a day without checking their emails. It's because they don't want to miss out on important messages from other people whether it's about work, school, or the most recent newsletter they've subscribed to.
In email marketing, you promote your urgent care services directly in a potential patient's inbox. With the use of personalized emails and impactful subject lines, the chances of them clicking on your mail increase by 50%.
Social Media Marketing
View this post on Instagram
Facebook, Instagram, Twitter, and Youtube are some of the most widely used social media platforms around the world with a total of 4.62 billion active users. Not only that, social media is now considered one of the most effective marketing channels because the majority of your target audience is there!
With that huge population, promoting these sites is not a bad idea at all. You get to engage with your potential customers, create meaningful posts, and at the same time, promote your urgent care clinic!
Search Engine Marketing
In Search Engine Marketing, you do various steps to increase the visibility of your brand on search engines like Google, Yahoo, and Bing. Since this industry is highly competitive, you have to step up your marketing game to get more patients to visit your clinic.
Want to know how to find high-performing keywords for your care clinic? Read our blog post on Useful Keyword Research Tools To Try in 2022 to learn more.
2. Content Marketing
If you have enough time to publish urgent care-related content to your audience, then you should try content marketing! This is another proven tactic if you want to generate leads and improve customer engagement. Here, you can create blog posts, videos, and all sorts of content to attract all types of people (depending on their search intent) to engage with your brand.
3. Word-of mouth
Word-of-mouth is one of the cost-effective ways to get more patients to your urgent clinic. For this to take place, you first have to make sure that you are providing exceptional urgent care services to your patients. From there, use that opportunity to ask them to leave a review or offer a referral program before they leave your clinic so that they'll be motivated to mention you to their family, friends, and colleagues.
Interested in digital marketing but don't have enough time to manage it?
How to Promote Your Urgent Care Center
Marketing a local business comes in various formats. It varies depending on the resources and skills you have. In this section, we'll share with you 5 proven tips for promoting your urgent care clinic.
Step 1: Conduct a competitive analysis
One of the first few things that you should do if you are just starting to build your brand is by checking out your competitors. The reasons you should research your competition are to get ideas on which strategies work best for your competitors and which ones they missed. Not only that, but it will also help you uncover the latest trends in the urgent care industry!
You can start by looking at the reviews they're getting. Do they have poor facilities, long waiting times, or rude receptionists? You can use their weak points as your selling point.
For example, you can write an ad copy that says:
[name of your urgent care clinic] – Quick waiting time
or [name of your urgent care clinic] – State-of-the-art Facilities
Want to learn more about how ad campaigns work? Check out our blog about Google Ads for Urgent Care Centers.
Step 2: Establish your online presence
In previous decades, when people are looking for nearby urgent care centers, they look at telephone directories like Yellow Pages. But today, people go straight to search engines. So if your care clinic doesn't show up on the first part of Google's Search Engine Results page, you are missing out on tons of potential patients!
Here are some tips for establishing your urgent care clinic's online presence:
Tip #1 Get listed on Online Directories
For your care center to show up on Google Maps, you should first claim your business listing on Google. You should optimize your Google My Business Profile and Yelp Profile for SEO. This is done by filling out all the needed information (i.e. business hours, website, exact location, photos, etc.) to increase your rank on relevant search results.
This is what it looks like when you get your urgent care clinic listed on Google My Business:
This is what it looks like when you have your urgent care clinic listed on Yelp:
Tip #2 Create an engaging website
Every business needs a website. Aside from making your urgent care more credible, it also increases your patient's confidence in your brand. If you want to appear on search engines, you need a well-designed, fast-loading website.
Just keep in mind that before publishing your website, you have to make sure that it's mobile-friendly and easy to use to increase the chances of those page visitors converting as your patients.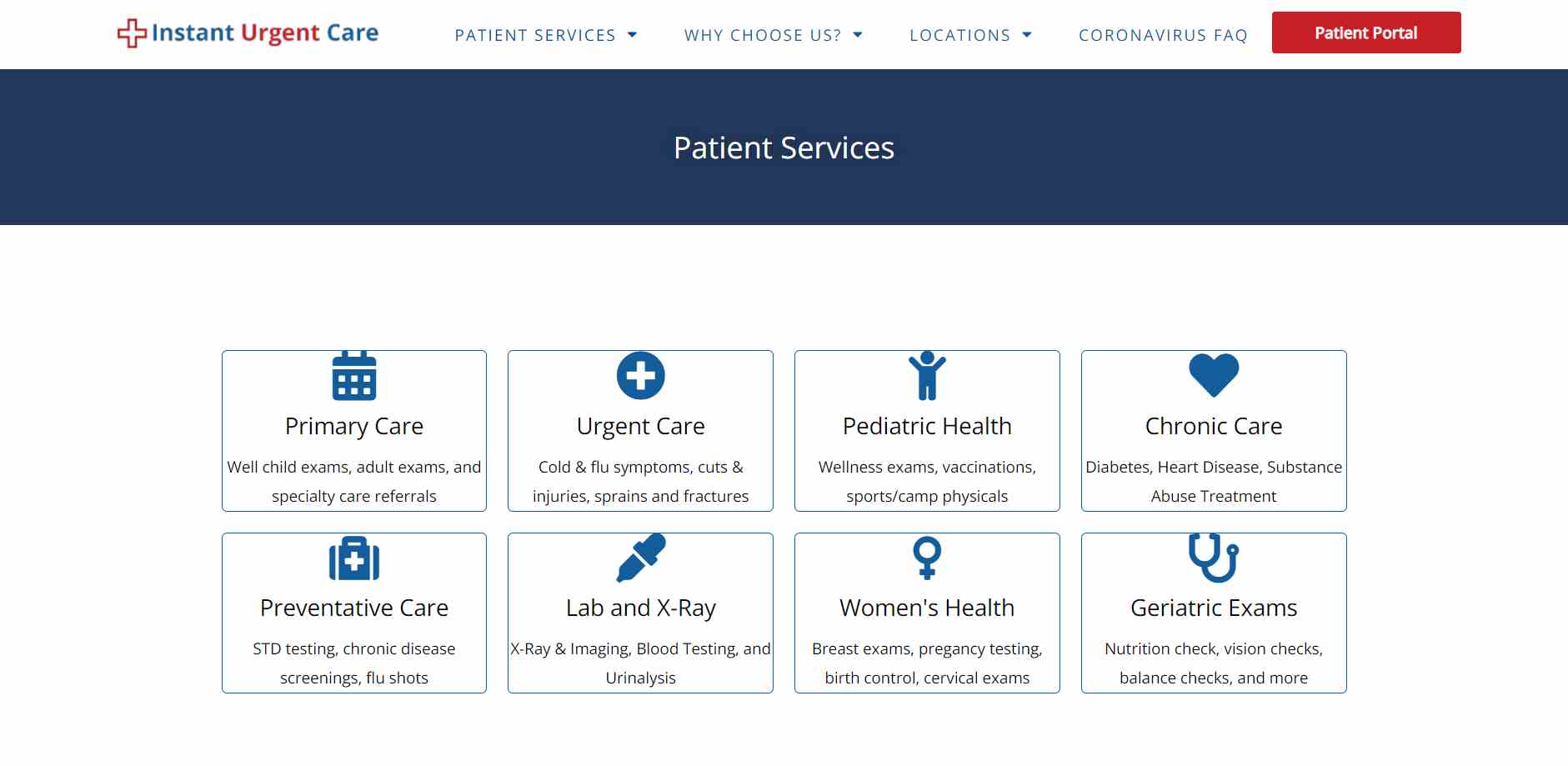 Tip #3 Update your social media pages
Since social media plays a role in choosing a healthcare facility, you might want to create a page for your urgent care center or update your pages if you already created one. This way, if your patients decided to leave a review or check your page for more info, they'll have an idea that it's your page since you already established your social media presence.
Tip#4 Promotional videos
If you have extra time, you could also shoot a promotional video highlighting the facilities and services offered by your urgent care clinic. This will help you deliver the message you want to convey to your viewers on an emotional level and at the same time, let give them a glimpse of what's inside your urgent care clinic.
Check out this  promotional video from an urgent care clinic:
Need help establishing your urgent care clinic's online presence?
Step 3: Gather reviews for your urgent care center
97% of consumers look at reviews before they visit a healthcare facility. As someone who accepts immediate walk-in patients, you want to have a good online reputation. If you are just starting to build your client base, asking for reviews before your patients leave the clinic should be one of the things you shouldn't miss.
Quite hesitant to ask for patient feedback? Check out our blog post on How to Get Reviews for Urgent Care Centers to learn more.
Step 4: Engage with your audience
One of the steps in strengthening your network is through keeping in touch with your audience. This can be done by posting relevant content on your website, or social media pages, or by answering patient feedback. When responding to reviews, simple words of acknowledgment like "Thanks for leaving a review" would be enough to make them feel heard and influence them to engage with your brand in the future.
Step 5: Analyze and keep track of results
After doing the steps we've mentioned earlier, you have to give your marketing efforts some time to give you enough data to analyze. Once data starts to pile up, it's time to monitor the results. This way, you'll know which campaigns need more work and which ones are working perfectly.
If you want to see the performance of your digital ads as well as your website, Google Analytics can give you real-time reports, let you know about the volume of traffic you get, acquisitions reports, and more!
If you want to get more details and keep track of the calls you are getting, we recommend you use call-tracking software like CallTrackingMetrics.
Need help analyzing the results of your care clinic's digital marketing campaigns?
Key takeaway
Urgent care marketing is an ongoing process. You may have to invest a lot of time, effort, and resources but in the long run, it'll give you results that really matter which is getting more patients to your walk-in clinic. Just follow the tips and strategies we've mentioned and you'll see improvements in your marketing campaigns.