This ultimate guide on SEO for Psychiatrists will teach you the latest strategies and ways to improve your practice. Having a solid foundation in SEO will help you rank #1 on Google and increase traffic.
Using this guide, you will acquire new innovative ways to optimize your website using a combination of factors. Some of these factors comprise link building, keyword research, and improving content. Staying up to date with your SEO will help your website appear 1st on Google, so potential patients can view your site and book an appointment.
Boosting your SEO, not only will increase your site traffic but help patients find your site. Ranking towards the top will let patients know that they can trust your facility. Having a good reputation tends to bring in more traffic, increasing revenue.
Now, to Rank #1 on the Search Engine Results Page, Follow These Tips Below:
Detect performing keywords—Don't use too many competitive keywords.
Run a competitive analysis of your website.
Optimize the areas of your site that might need some improvement.
Through this SEO guide, we will go further in-depth with these topics. So, follow along as we will explore the many ways of optimizing your website using SEO while still attending to your patients.
1. SEO for Psychiatrists
Search Engine Optimization (SEO) is the art and science of improving a website using different tactics to better the ranking. SEO has a complex algorithm that if used in the right way could increase the number of organic visitors to a site.
With Google's ranking algorithm is constantly changing, marketers have to keep up with these updates that occur within SEO.
The goal of using SEO is to better the visibility of your site. There are two key factors to keep in mind when using SEO strategies, that is to be patient and steady. As a lot of you may know, using SEO in a span of a week doesn't guarantee you measurable results. This can be a draining process but with time and effort the work pays off.
If you are short on time and want a way to expand your brand quickly, try Google Ads. Check out our article on Google Ads for Psychiatrists. We will guide you through the how-to of generating traffic for your clinic using a paid advertising platform.
Good SEO for Psychiatrists starts with excellent content. You want your audience to find your content special and valuable to them. Providing informative content will increase your traffic and supply growth to your company.
Some Questions That We Will Cover Throughout This SEO Strategy Guide Are:
How to create a convincing website?
What is considered "good content"?
What are some areas of your website to optimize?
How to convince your patients to book an appointment with your clinic?
To create a compelling website, you need to drive traffic to your website that will lead to rank #1. Draw out your competition by starting with a solid SEO foundation.
1.1 Understanding The Importance of SEO to Psychiatrists
Like many other medical businesses, providers have the same goal. They want to maintain a constant flow of appointment bookings from patients. This can be highly competitive, so how do we accomplish this?
Using Top Line SEO Strategies we will attract more patients while hand-on-hand increasing the company's revenue.
As medical marketers, you need to use and obtain good SEO tactics to formulate your company's website. Containing adequate keywords within content makes it easier for users to view your website. Rather than your audience getting lost within thousands of results, they can easily find your site with the right keywords.
99% of all website visitors scroll through page 1 only. Do your research on what your audience (aka patients) would typically search for. To create traffic you need high-quality keywords within your website. The more traffic you have, the faster you will accumulate appointments, thus increasing revenue.
Ranking #1 on the Google search engine results page can give your patients some reassurance. What I mean by this, they are more likely to click on your site since it's the first one that pops up on their organic searches. This makes them believe that your website is credible and reliable.
Google decides which website appears first on the search engine results page depending on the site's SEO. Use Google's algorithm against itself to outrank your competitors.
How do we influence Google's algorithm? Read on to find out more, or let our friendly team explain to you. 
2. Keyword Research for Psychiatrists
Keywords are one of the most important parts of well-formatted content. Creating a list of potential keywords isn't such a bad idea. The goal is to drive traffic, so what better way to do this than to do some keyword research.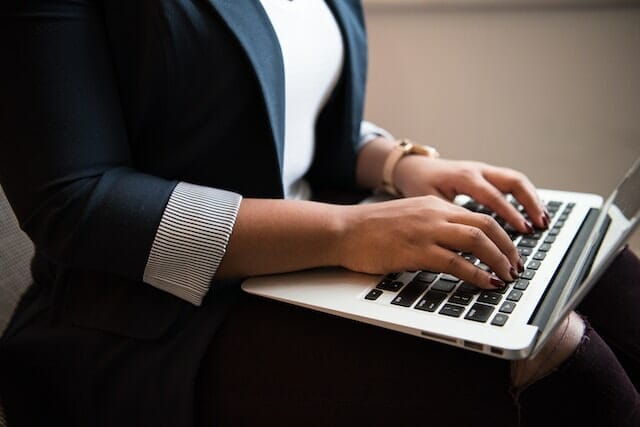 Keywords can come in various shapes and sizes. Having those keywords within your web content make it possible for users to find your site. The more people that view your website, the more traffic will generate, creating more patients to book an appointment.
What are some quality keywords to include? This process can be a bit tricky since you have to run your keywords by trial and error. Some research will take place to see which keywords are suited best for the context. Try to understand, who your target market is and how they go about searching for items.
Topics That Your Patients Might Search For:
Types of services that psychiatric clinics offer.
Psychiatrists near [area you live in].
Treatment plan options
Psych facilities offering new admits
2.1 Short-Tail Keywords
Short-tail-keywords are search terms created of three words or less. They cover broader search queries and are also known as the "head keyword". These keywords have extensive search volume and competition.
Short-tail keywords are used when marketers first begin their keyword research… in search of ideas.
In the example above, you can see how "depression" (a single term) is not a clear keyword. This can pose a threat to your website since it does not cover much content nor does it convert well.
You can think of Google as the "middle man". It stands in between the audience and your website. How can you set yourself apart from the competition?
Stay focus on what your audience is searching for.
Have a balance between short and long-tail keywords.
Check which short-tail keywords pose a threat to your website.
You want to avoid using short-tail keywords. This can lead to unwanted traffic causing problems for search matching… aka the search intent.
2.2 Long-Tail Keywords
Long-tail keywords consist of long specific keywords. They comprise three words or more, representing 70% of all keywords. Falling in such a specific category, they offer users a convenient way of searching for particular topics.
Users are likely to use long-tail keywords when wanting to purchase an item or type of service.
In the example above, you can see that this person is looking for a psychiatrist that specializes in ADHD. They narrow down their searches by stating "Psychiatrists Specializing in ADHD". Individuals that use specific keywords and phrases know exactly what they are looking for.
The main thing to remember here is that once a person decides to make an appointment they will use fixed keywords to find the answer to their question. Using long-tail keywords can lead to pinpointing their audience search intent.
2.3 SEO Ranking Tools
How do we keep up with relevant keywords? As our building block of SEO, there needs to be a way to measure its relevance and effectiveness.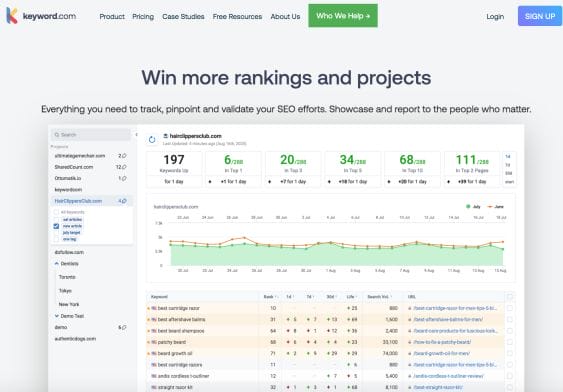 Starting your medical business, it has been suggested to use SEO tools such as Keyword.com. This tool has been known to monitor and analyze a large group of keywords. Most people that use this tool start with the "Starter" plan for just $24 a month.
Keyword.com is highly recommended to marketers within the healthcare industry. The features included are a daily Google rank checker and a full analysis of keywords within your domain.
This tool can even monitor your competition's keywords!
Another SEO tool that is well known within the digital realm is called Moz. This tool offers marketers the ability to analyze all organic performances of a website. You can examine & see all the important searches and page metrics using this software.
To all first-time users, Moz gives a 30-day free trial to use one of their best plans. This tool allows up to 800 keywords to be researched and no more than 5,000 keyword queries a month. With their premium plan, you can even unlock additional features like "speed crawl".
Using speed crawl gives crawler access to view your internal link structure of a website. The crawler inspects how your pages are performing and give feedback the right way on ways to optimize the site.
At YoYoFuMedia, we give great tips like which SEO tools to use, but did you know we also help psychiatrists directly?
3. On-Page Optimization of Your Psychiatry Site
Within the next few sections, we will learn the many ways to optimize a website. To become a successful SEO practitioner, this requires you to improve a few areas. You will learn how the title tag, content, meta descriptions, and internal link building are all needed to enhance your website.
For the best performance, see how each of these areas come into play when maximizing your on-page SEO.
3.1 Title Tag
The Title Tag is known to be prime centerpieces of on-page optimization. It's an element of HTML that specifies the title of your website. The title tag is important to all social users since it's one of the first items that is seen when entering a search query.
To grab your audience's attention, you should come up with a crafty title tag. It must contain a general overview of what the site is about. The search engine pays close attention to these small details since it's what can determine your site's ranking. Give your audience a positive experience and avoid bounce rates. Bounce = when a person lands on your site but did not find a value to it and immediately leave.
Items to Remember When Putting Your Title Tag Together:
Watch your title length—Should be between 55-66 characters long.
Have a positive message—give a reason for your audience to recommend your site or comeback.
Don't over-optimize—avoid keyword stuffing your title.
Be creative—outrank your competitors with unique titles.
3.2 Content
Content provides information to the web and consumers. Search engines need these details to better understand what the actual website is about to rank it accurately. Having descriptive content can lead to more traffic for the site.
Well-structured content is good for striving for some kind of organization. This helps others to navigate a website more orderly and creates a positive experience for most.
Tips For Producing Good Content:
Identify the patient's problem and how your service can resolve it.
Use numbers, symbols, and facts to draw in your readers.
Make your content valuable and helpful by conveying a positive message.
Stay on top of your competitors.
3.3 Meta Description
Your Meta Description is similar to the title tag from earlier. It too is an element of HTML that provides a layout of what your website is about. This information usually appears on the search engine results page (SERP).
Optimizing this meta description can help your on-page SEO indirectly. This allows others to read the page description before even clicking on the actual site.
Within the meta description, you can have a max of 160 characters for the section. Writing key information about your website can increase your click-through rates. Add targeted keywords that will attract your patients. This can include something like the types of services your clinic provides.
The Meta Description HTML Code:
<head>  <meta name="description" content="This is an example of a meta description. This will often show up in search results."></head>
3.4 Internal Link Building
What is a link? Do you know the difference between a normal link and an internal link?
Internal Links are generally displayed as a link from one specific page (one of your psychiatric pages such as "home page") that takes you to another page (let's say "type of services" on a separate page of your website).
Search engines like seeing these internal links since it allows for crawlers to search your site. This can enhance the ability of SERP to better rank your website.
The Importance of Internal Links:
Allow visitors to easily scroll through the website.
Establishes some kind of hierarchy within the site.
Spreads link equality throughout the website.
Including internal links can be a tricky process at first. So if at any time you feel uneasy about this we would be more than happy to assist your SEO.  Book a Free Strategy Session w/ Us, we can dive into further details on ways to include your internal links.
4. Off-Page Optimization of Your Healthcare Site
In this section, you will learn how to accumulate brand awareness passively.
The Main 3 Components For Driving Awareness:
Encourage positive interactions with your audience.
Use irresistible offers to spread brand awareness.
Obtain quality backlinks
4.1 Competitive Offer
Just like any type of shopping, you try to seek out the best deals. Having an irresistible offer or sale on a type of service is a good way to get noticed. There has been statistical research showing a positive correlation between offers and website ranking.
You want to find innovative ways to increase traffic to your site which can potentially lead to a more patient booking.
Some Examples of Competitive Offers:
Get a free consultation
Accepting new patients/ walk-ins
Free yearly clinical checks
People tend to gravitate toward clinics with the best offers. You don't need to offer something that your facility cannot afford. But ideally, you have to risk and lose something in trade for more patients.
4.2 Audience/ Backlinks
Get to know your audience! Forming some kind of interaction with them can increase your traffic flow. Try to target a specific group of people. You don't want to attract unnecessary traffic that can lead to them bouncing right off.
Aside from this topic, there is something I'd like to touch on which is called external link building… aka backlinks. Backlinks are done by reaching out to others if you can guest post on their website/ article(s). Obtaining quality backlinks can eventually lead to more search traffic.
Backlinks give a kind of credibility to your website. For instance, earning a backlink from WebMD can increase the number of people viewing your website. This is because WebMD will likely reference your site on their website.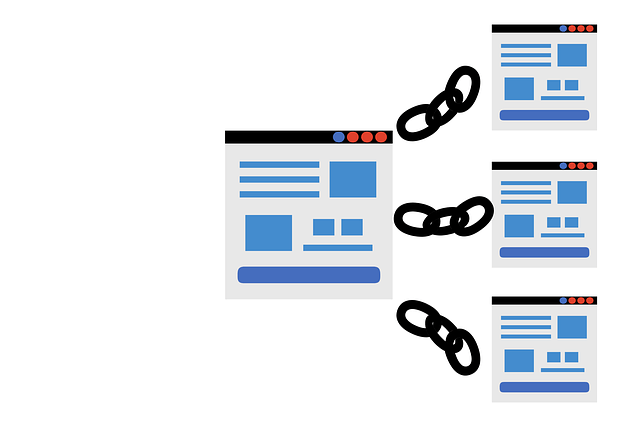 How to Gain High-Quality Backlinks:
Search for articles with relevant topics like other clinics or healthcare facilities.
Follow guest bloggers within the healthcare industry.
After finding an article with similar topics, see towards the bottom of the page if there is an option for guest blogging.
Outreach by sending an email asking if you can participate in a guest post for their site.
The Layout of Email:
Subj: "I'd Love To Write For Your Site!"
Hi [Insert Name],
My name is Dr. [Your Name], I'm a plastic surgeon.
I was reading one of your articles when  I noticed you accept guest posts
If you still do, please let me know – I'd love to put together a draft for you to review!
Thanks,
Dr. [Your Name]
[include link to your website]
Does backlinking sound like a great idea but you just don't have time as a psychiatrist?
5. Researching Your Fellow Competitors SEO
There was a time in your undergraduate years when you had to put in a lot of effort and time to apply for those med school applications. It's kinda the same deal here too when using SEO. There will be a lot of competition so to stay on top you'll need to outrank them.
The nice part about the competition is that you can learn from them. Examining and learning their SEO tactics can give you the upper hand. You want to use this information to your advantage and redirect their traffic to your site.
Areas to Tackle When Keeping Tabs on Your Competitors SEO:
Stay on top of their content—which of their key topics are more successful than others?
Examine their website structure—What part of their site is the links and images located?
What keywords do they include in their site?
5.1 What is SERP
SERP is the front page of Google that responds to individuals' search queries. The page that often appears after a search gets mixed in with other content. This content comprises paid ads, organic texts, and even "rich answers" such as Quick Answers.
You want to rank as high as possible on SERP. The higher you rank, the likely your search traffic will increase. An average of 75.1% of all clicks occurs within the first three results. To rank well, you need to perform a mixture of on and off-page optimization.
There Are Predominantly 2 Types of Organic Searches That Most Individuals Do:
Informational
Navigational
Informational searches are queries that individuals search for when wanting to learn more on a particular topic. For instance, take the example of Psychiatrists Specialising in ADHD. This suggests that the user is wanting to find a specific psychiatrist.
If led to the correct content, this can drive people to visit and booking an appointment to learn more.
Navigational searches are those that people make to hopefully look for a specific website. This type of query can be difficult for users to make especially if you hadn't ever landed on the site. For example, imagine someone that daily visits their Facebook account. If they type out "Facebook" there is a good chance that before spelling out the whole word Google will autofill the rest of the URL.
Both of these organic searches work well, but there is only one that the majority of your audience will use. This is informational searches since the information from your site will serve as a resource to them. If they feel like your site is valuable and relevant to them they will likely book an appointment.
How does this knowledge about navigational vs informational search help build your website?
6. The Value of SEO For Psychiatrists
The world of business is inevitably changing. There used to be a time where ads would only appear on TV, newspaper, and even the radio. It's important that within the medical field people get ahead using SEO strategies. Sooner or later you will realize that this will be the tactic that most will use to gain their patients.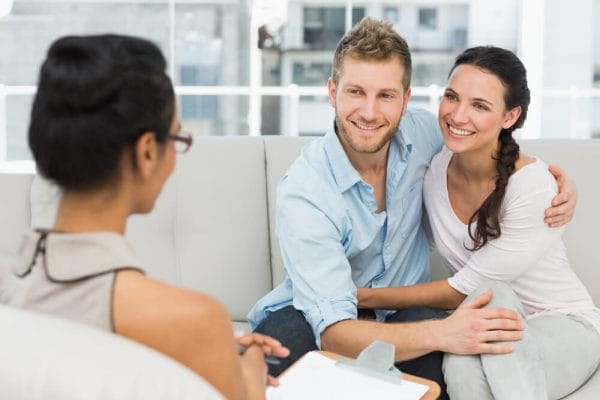 Goals That Can Be Achieved Using SEO:
Drive new patients (traffic) to your site.
Improve online presence.
Create exposure to a marketed audience based on keywords.
SEO will keep on increasing throughout all healthcare despite competition. Using this type of tool could serve well for psychiatrists to connect with their patients. Use this guide to market your service to all within your audience group.
For any further questions regarding SEO, you can always contact us. Book a Free Strategy Session with us so we can continue growing your psychiatry practice.
Related Articles to Read:
Search Engine Optimization Guide for Orthopedic Surgeons
The Best Online SEO Guide for Pediatric Practices