Every day more people are using voice search to answer questions, do simple tasks, and purchase products. Voice search has become the newest way that consumers are searching for products to buy. Voice search has taken off over the past few years with Amazon's Alexa leading the way. Amazon's Alexa has created a new way for customers to buy third party merchants' products.
Consumers can purchase products through Alexa by merely saying out loud what they want to order. With the rise in the number of orders coming from voice search, it has become necessary now more than ever to implement the right SEO for Amazon Alexa.
So how do you search engine optimize your products for Amazon Alexa?
The key to effective SEO for Amazon Alexa is getting your products to be a part of Amazon's Choice Program. Amazon's representatives have stated that they use the Amazon Choice Program to recommend products to users. The Amazon Choice Program makes recommendations by taking a variety of factors into account, including popularity, ratings and reviews, availability, shipping speed, and more.
Amazon representatives have stated that selections are updated continuously, so offering high-quality, well-priced items will give you the best chance at being selected for Amazon Choice. Receiving the Amazon Choice badge will significantly increase your Amazon Alexa search engine rankings. This article will show you how to have the best chance of obtaining an Amazon Choice badge and how you can sell more products through Amazon Alexa.
Make Your Product Available On Amazon Prime
The first step to getting your product to sell through Amazon Alexa is to make your product available on Amazon Prime. Amazon Prime allows users to pay a monthly or yearly fee to have all of the products they purchase shipped within two days.
This subscription is extremely popular and has helped lead Amazon to widescale success in the E-commerce industry. Most products need to be fulfilled by Amazon to become a part of the Prime program. This program has third party merchants send their products to distribution warehouses where Amazon will handle deliveries, returns, and customer service. Amazon then charges third party merchants a fee for storing and processing their products.
We recommend trying the Amazon Fulfillment Calculator to see if the Amazon Prime program will work for you as a seller. This calculator will help you determine the amount you will need to pay in fees. Amazon has recently added costs and increased existing ones due to a shortage of storage space at their warehouses.
If you don't want to pay the storage fees but still want to be a part of Prime, you can join Amazon's latest program; Seller Fulfilled Prime. This new program gives third-party merchants Prime status without requiring their products to be in an Amazon warehouse. This program is a great way to boost your SEO without needing to store your products in an Amazon warehouse.
Seller Fulfilled Prime is an excellent program for merchants who have large or hard to ship products. It cuts out the need to send your products to an Amazon distribution center and still awards you the Prime status. We highly recommend enrolling in one of these programs, as this will significantly increase the chances of your products getting recommended to consumers by Alexa.
Product SEO for Amazon Alexa
After making your products available on Amazon Prime, the next step is to search engine optimize the products you have listed on Amazon. Contrary to SEO on other platforms, Amazon doesn't worry about regular content, time spent on a product page, or click-through rates. Instead, to achieve the best results with your Amazon SEO, you should focus on keywords, image quality, product title, shipping time, reviews, conversions, and structured data.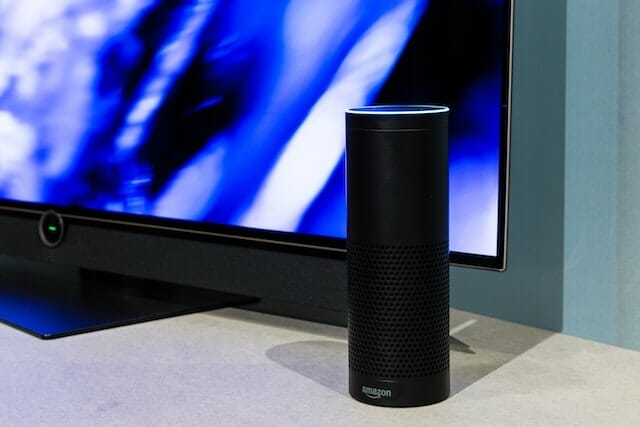 Here are some tips you can use when search engine optimizing your Amazon products:
Image Quality: Upload as many high-quality images of your product as you can and enable the zoom function for your images. Doing this will help attract more consumers to your products and increase conversions.
Title: Describe your product in the color-brand-model size order. You want to be as descriptive as you can be with each product category. Make sure not to mislead buyers and only include the most useful information for consumers.
Description: Be as descriptive as you can be with your product and put the most valuable information at the beginning. Keep in mind that on mobile devices, part of the description can get cut off towards the bottom of the page. This cutoff is why it's crucial to put the most valuable information towards the beginning of your description.
Product Keywords: There are several relevant keywords you can use for any product that you list on Amazon. Try looking at products that currently rank first for keywords related to your product and see what keywords they use. Using these keywords is a good starting point when doing keyword research for your product. Keyword order and relevancy is a trial and error process that will lead to increased SEO success on Amazon.
Use Relevant Filter Keywords: Customers can filter their searches on Amazon, making it essential to include relevant filter keywords. Using filter keywords that are relevant to your product will help customers search through the filters and increase your product sales. The added traffic that these filters will drive to your products will also increase your chance of being selected for Amazon's Choice Badge.
Shipping Time: Fast product shipping times are the key to receiving more Amazon Choice Badges on your products. We recommend having a more abundant supply of your products available to speed up distribution once orders get placed. You have to find a balance where you have enough product supply but not an excessive amount. An excessive amount can lead to increased storage fees.
Product Reviews/Seller Reputation: Maintaining good product reviews is essential to earn an Amazon Choice Badge. An excellent way to increase your product reviews is to send buyers an email encouraging them to leave a review. You should also try to solve any problems consumers have with your products as soon as possible to decrease the chance of a bad review.
Conversions: One of the best ways you can increase your conversions is by taking advantage of Amazon's sponsored ad program. This program will send high-quality traffic that will mean higher conversions. Increasing your conversions is one of the best ways that you can improve your SEO for Amazon Alexa. If a lot of people look at your product page without buying the product, it will negatively affect your organic search ranking.
Drive High Converting Traffic to Your Amazon Product Pages
The next step in optimizing your product SEO for Amazon Alexa is to drive more traffic to your product pages. You must adopt the right strategy when driving traffic to your products. As the seller, you need to identify if your products are one time purchases or recurring purchases from consumers. The more frequently your products are ordered by customers, the more likely they are to be recommended by Amazon.
Sellers that receive recurring purchases from consumers should focus on driving traffic to their Amazon product page instead of their e-commerce landing page. Driving traffic to your Amazon product page will lead to increased sales on Amazon and a higher likelihood that your products get recommended by Alexa. Receiving higher sales volume through Amazon will tell Alexa that your listings are worthy of being recommended.
When driving more traffic to your Amazon product pages, it's essential that the traffic you are sending converts at a high rate. The higher the conversion rate of your product listings on Amazon, the more likely Alexa is to recommend your product to consumers. Refrain from sending traffic to your Amazon listings unless you are confident that the users will convert. Receiving a high amount of product views that don't turn into sales will negatively affect your Amazon Alexa SEO.
A great way that you can ensure high converting traffic to your product is through Google Ads or Facebook Ads. Users who click these ads can be sent to a separate landing page for your product on your website. This landing page serves the purpose of informing consumers about your product and should include a buy button. Once a user is ready to buy your product, they can hit the buy button and go to your Amazon product purchase page. Users will only hit this button when they are ready to buy, thus driving high converting traffic to your Amazon product page.
Sign Up for the Amazon Business Program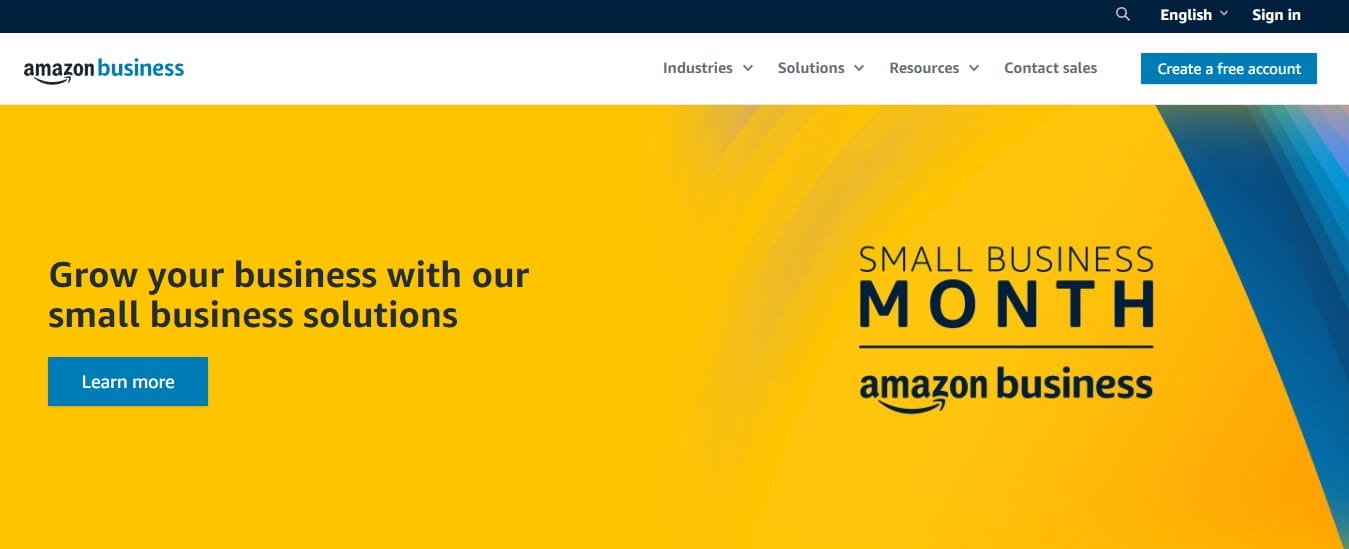 Another way that you can optimize your products for Amazon Alexa is to sign up for the Amazon Business Program. One of the main benefits of selling on Amazon is the access it gives you to a massive amount of buyers. By signing up for the Amazon Business Program, you can sell directly to buyers who place orders under their company's accounts.
You can utilize the Amazon Business Program to increase the number of sales of your products. By using this program, you can sell in bulk directly to different companies. As we talked about earlier, an increase in sales for your product means an increase in the likelihood that Amazon Alexa will recommend your product.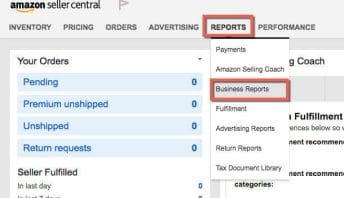 Additionally, by selling through the Amazon Business Program, you gain access to Amazon sales and traffic reports for your products. These reports include data such as page views, impressions, and returning traffic. One of the most useful data points given in these reports is the unit session percentage. This percentage shows the number of purchases compared to the number of times people viewed your product.
These data points are beneficial for understanding how your products are performing. Sellers can compare their items to competitors and use the information as a benchmark. You can use these reports to gauge how successful your overall Amazon SEO endeavors are.
Solicit Product Reviews
After selling your products on Amazon, you must solicit product reviews from your customers. Customers on Amazon can choose to leave feedback on either the seller or the product that they purchased. Product reviews are one of the most crucial aspects of getting into the Amazon Choice Program.
A great way that you can solicit product reviews from your customers is to use follow up emails. You can use follow up emails to encourage your happy customers to leave positive reviews on your product pages. Additionally, you can also offer small discounts on future purchases for customers that leave a positive review of your product.
We also recommend that you follow up with any customers who had a negative experience with your products. You should send these customers to your customer service department to try and solve their problems. Buyers can remove their old negative reviews, so it's worth reaching out to them to try and fix their problems.
To be considered for an Amazon Choice Badge, you need to show new customers that previous buyers thought highly of your service and product. Most of your reviews need to be in the four to the five-star category to receive the Amazon Choice Badge. The importance of these reviews is why we can't stress enough to go the extra mile to get negative reviews changed to positive ones. Doing this will have an enormous impact on your SEO for Amazon Alexa.
Avoid Fake Reviews and Impressions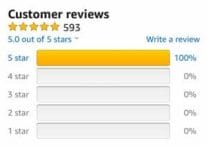 There are numerous sellers on Amazon who manipulate the system for better product reviews and impressions. You should avoid any of these practices if you wish to improve your Amazon Alexa search engine results. Amazon removes fake reviews and will even ban accounts that give products away for free. Giving away free products may attract more customers and good reviews initially; however, in the long run, it is not worth it.
The risk of getting your account and products banned far outweighs the reviews and impressions you receive. These tactics are best to avoid if you want to improve your product sales in the long term. Amazon favors sellers who abide by the rules, so it's best to follow them. We recommend getting familiar with Amazon's Customer Review Rules to ensure that you comply with them.
Conclusion
Improving your SEO for Amazon Alexa can be done by implementing the strategies that we talked about throughout this post. The most important aspect to remember is to utilize Amazon's programs such as Amazon Prime, Seller Fulfilled Prime, and Amazon Business. These programs, accompanied by a high converting product, will help set you up for success in the rapidly evolving Amazon ecosystem.
Sellers should also remember to drive initial orders to Amazon so that customers will naturally come back to your products. When trying to acquire new buyers, make sure that your Amazon page is optimized, that you're managing product reviews, and that you can ship customers products as quickly as possible through the Prime network. Implementing these strategies will improve your SEO and make your products more likely to be recommended by Amazon Alexa.
Other SEO Resources from YoYoFuMedia
Other Shopify Resources from YoYoFuMedia