Blogging allows you to share information about your business. This is also your opportunity to discuss your services directly with your customers. There are plenty of benefits to blogging for chiropractors. This includes sharing opinions and thoughts on significant chiropractic topics.
As for any business, blogging is a great way to create a personality for your chiropractic practice. This makes your practice become an authority in the field and more relatable to potential patients.
Blogging For Chiropractors
Blogging is an effective way to connect with your existing patients, gain respect within the industry, and attract prospective patients. These potential patients actually scout out your chiropractic practice's website before deciding whether or not to make an appointment.
Unfortunately, many chiropractors find it challenging to begin blogging. This is understandable. After all, you're not a writer but a chiropractor by trade.
Do you need someone to help you write the best chiropractic blogs for you?
Writing A Blog For Your Chiropractic Services
There are many reasons why you should start writing a blog for your chiropractic services.
The main reason is that it is a way to rank on the Google search engine organically. When you create a blog with the right keywords, you have a better chance of ending up in someone's search results. It also helps you establish your presence and reputation online.
A Modern Form of Self-Expression
Writing a blog helps clarify your thoughts and articulate your personal and professional beliefs. It is likely to be more valuable than the other benefits listed below.
Here are the three ways how you can go about writing blog posts:
Informative
Persuasive
Inspiring
An Informative blog post can be used to educate your potential patients.

The key is to make it informative while also making it interesting enough to entice someone to read it.
Writing a persuasive blog doesn't mean you have to be pushy.

Simply explain why you support a particular point of view, procedure, or wellness initiative.
An inspiring blog post can be about a recently completed chiropractic case. It can be something particularly interesting or life-changing for a patient.

These types of blog posts can pique the interest of potential new patients.
A Way to Bring in People Who Think Like You
Your chiropractic blog allows you to take a stand on issues. Most likely, these are the topics important to your target patients.
You can be sure to find like-minded people. A business will also be easier with potential patients who share your views on a lot of things. The key is to reveal your worldview methodically so that your posts can attract those who share your opinions.
A Way to Respond to Frequently Asked Questions (FAQs)
Chiropractic practice is one of the most misunderstood health disciplines. Blogging for chiropractors is your chance to answer dozens of questions as ideas for blog posts.
Use your blog to answer FAQs and make potential patients feel more confident. Anyone feels more comfortable if they know more about your process and about the procedure. Take note of the questions people as your front desk assistant and start from there.
Common FAQs:
Missed appointments
Insurance deductibles
Medicare maintenance care
Risks of chiropractic procedures etc.
A Way to Increase Your Website Google Ranking
Your chiropractic blog can significantly increase your chances of acquiring new patients. Of course, these results won't happen overnight. Nonetheless, there is ample evidence that consistent blogging can help you build a significant online presence. Google will love you for writing blogs on chiropractic care and other stuff.
Blogging For Chiropractors gives you a Larger site
All else being equal, more blog posts mean more pages. A website with more pages is usually given more authority and trust.
Blogging For Chiropractors helps Identify new patient keywords
Keywords are the words or phrases that people type into a search engine to find what they're looking for. The best chiropractic blogs create content that matches likely search terms used by your target market. A good example is "Back Pain Relief Near Me."
Consider using PPC for Chiropractors to appear in results when these keywords are searched.
Blogging For Chiropractors Attract local inbound links
When you write helpful blogs, people will likely link them to their own content or share it on their social media accounts. The resulting traffic will draw Google's attention. Google will know that you're up to something and is a significant contributor.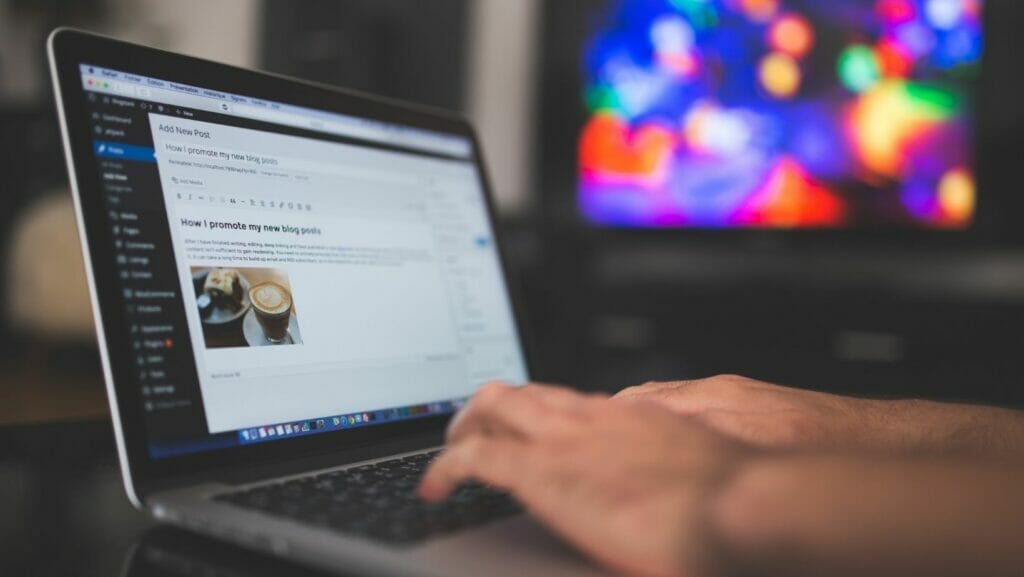 Blogging For Chiropractors Increase Visitors' Time On Site
There are a few metrics Google uses to rank websites. The length of time visitors spend browsing your site is one of them.
People will stay longer if they read relevant, high-quality blog content. Google believes that the longer site visitors stay, the more value you must provide. This results in a higher ranking. This is why you should make your chiropractic blog posts at least 300 words long.
The longer the blog post is the better. According to Forbes, blog posts with more than 1,500 words are more likely to be tweeted and liked on Facebook. Take this blog post for example which is 2,000 words long.
If you want to learn more about how to use social media, read our guide for chiropractors.
Tips For Launching Your Chiropractic Blog
Clearly, there are benefits of blogging for chiro practices like yours. Now let's learn about effectively launching your chiropractic blog.
Write Chiropractic Topics You Know About
A piece of good advice for anyone who plans to write is to write about what they know. As for chiropractors like you who have a wealth of specialized knowledge. You should share this with the appropriate audience and potential patients.
Are lost for Chiropractor Blog Topics?
We can take care of this for you!
Keep an open mind and jot down any ideas you want to remember to expand on later. If a lot of your patients have asked you for a chair recommendation for lower back pain, you might want to write a blog post about it.
It could be a question that a lot of other people have as well. If you write a good enough response to the question, readers may eventually trust you enough to schedule an appointment with you so that they can ask you more questions.
Share whatever you think is most valuable, and your site users, as well as patient appointments, will follow.
Present Yourself as a Chiro Expert
With the spread of "fake news," Google has been under increased pressure to keep the bad apples from the good ones. In 2019, they released Your Money or Your Life (YMYL), a major update to their search algorithm.
Since then, websites in the field of financial management and health care have come under increased scrutiny. Which resulted in the Expertise, Authoritativeness, and Trustworthiness (EAT) page quality formula.
When your blog post shows that the content was written by an expert (like a doctor or lawyer), it makes it trustworthy. It also positions you as an authority in the chiropractic practice. Frequently writing blogs on chiropractic care and other chiropractic topics will make you an expert.
Just Start Writing
Don't be too worried that your blog posts aren't "good enough" for others. Sure, your content should eventually improve —but you got to start somewhere, right?
As mentioned in the previous section, frequency in producing blog posts is an element in ranking. In the beginning, simply breaking the barrier of blogging for chiropractors is a win. Create a WordPress account, type your thoughts, and hit publish.
How frequently? A lot of people say posting daily is the key. However, some experts claim that blogging two to four times per week is the best.
Start with simple posts
When you've broken the ice of blogging, you can start writing blog posts that explain various home care procedures. It is similar to answering FAQs. Instruct people on when and how to use heat or ice. Talk about your cancellation policy or the operation of your decompression table.
Use simple URL slugs
Aside from making your title stand out, make your blog posts easy to find by assigning short, easy-to-remember names to frequently-visited blog posts. For example, our best post is "yoyofumedia.com/blog/how-to-grow-chiropractic-business/."
Just talk to your potential patients
Finally, write like you are talking to potential patients. Putting it in writing on your blog saves time and ensures consistency in your explanations. It also opens up new opportunities for internal linking within your website.
This is when you answer questions and mention your other pages or blog post. Google appreciates it if you put links in your content that will make site visitors visit other parts of your website.
Let your chiropractic blog post make your website rank.
Make use of free website builders and free images
WordPress, Wix, or Squarespace can usually get your website up and running in minutes. These services, which use templates and easy-to-use, drag-and-drop design elements, allow you to customize the design of your website without having to start from scratch.
This is useful, especially for beginners.
You should be able to launch your website in a matter of minutes, allowing you to spend less time working on the launch of your blog and more time actually brainstorming ideas for blog posts and writing them.
Use free graphics and photos to illustrate your blog posts
It is essential to include stunning visuals in your blog posts. You don't have to pay for stock photography or take your own photos. For free, high-quality stock photos, you can now use free resources such as Unsplash, Pexels, Pixabay, and more.
You can also use free services, such as Quozio, to create your own quotes or Canva for creative header images and infographics.
Use CTA buttons to encourage patient bookings
A good Call To Action button will help you reach your goal better —more patient bookings. You have to remind them that you are also offering their services.
Chiropractic Blog – Easy Chiropractor Blog Topics You can Use
Here are 7 easy chiropractor blog topics you can start with.
1. Be helpful to your potential patients.
You can start by writing about how to find a reputable chiropractor.
A good chiropractor is like a good friend. Make yourself available to assist your potential patients when they need it.
2. Respond to questions from your potential patients
This is where being informative comes in. That's why you write posts based on FAQs or perhaps blogs concerning lower back pain.
In a previous section, we mentioned that blogging can be a form of education.
3. Share your knowledge and talk about new things
Chiropractic care is best known for treating back pain. Tell your potential patients you can do more than that. Mention that they can come to you for headaches and leg pain too.
4. Make your patients feel comfortable about getting in for an appointment
Chiropractors are getting a bad rap nowadays. You can use blogging for chiro as an opportunity to put skeptics at ease.
5. How to Provide pain relief on your own
A lot of people go online for some self-help. Yes, obviously you want them to come to you and be a paying customer. However, writing blogs about how they can take better care of themselves will make potential patients feel like you truly care. And you do care, right?
6. What to expect, what to do after your appointment, etc.
You can write something like "What to Expect from Chiropractic Treatment for Neck Pain"
Many people want to know what chiropractic treatment for neck pain is like. The truth is that treatment is determined by a variety of factors, including the cause and location of the pain. Let them know what to expect.
7. Are you fit for a Chiropractic procedure? Is this for me?
Your potential patients might be totally new to the idea of chiropractic care. Write blogs about other patients' experiences that they can relate to.
For example, someone might think they are too injured to come in for an appointment, talk about this client you helped through their rehabilitation.
Blogging For Chiro – Creating A Chiropractic Health Care Blog
There are several ways to start Blogging For Chiro. At YoYoFuMedia, we can work with you to create the best game plan that will make you become one of the best chiropractic blogs.
Do you want to be one of the best chiropractic blogs out there?
Blogging can help you share information about your chiropractic expertise. This is also your opportunity to talk about your services and promote them to potential patients. Feel free to get in touch and we'll help you build a successful blog.