What's an A/B Test?
"A/B testing is the method of comparing two versions of a webpage against each other to determine which one performs better."
How A/B testing works:
A group of users is presented with design 'A', let's say the design is the website title "Patient-Oriented Dentist".
Then we present the second group of users with a second design 'B' with a different title "High-Quality Dentist in Irvine".
We see which group of users, A or B, ends with the highest number of conversions (calls to make appointments).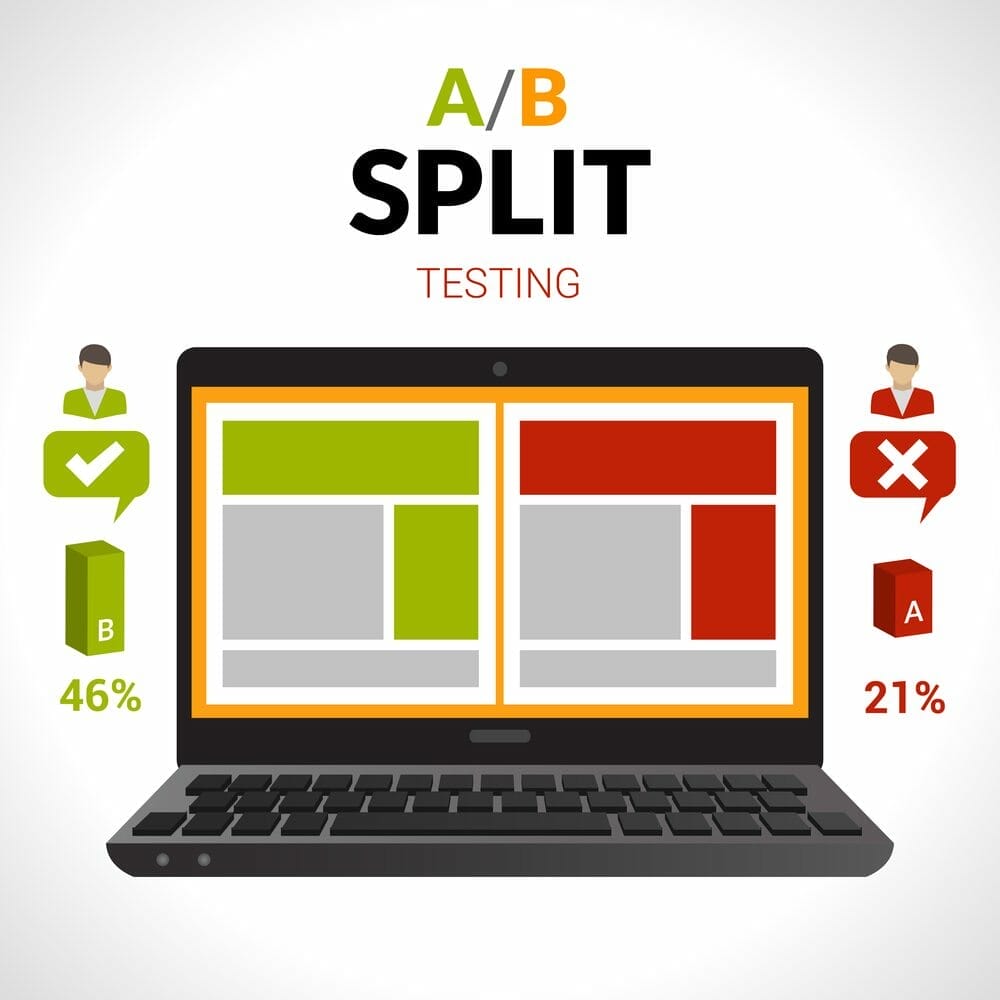 It's basically like a science experiment.
A/B Testing takes the guesswork out of website optimization and design. Instead of making a change because "it looks good" more often than not decreases conversions. We make data-informed decisions that actually maximize the bottom line.
Click here to see an example of how we 1.5x a VPN Product's Revenue through A/B testing.