This expert guide on SEO for Pediatricians will teach you the ins and outs of how to get tons of new patients to your pediatric practice using search engine optimization. This guide will help you rank number 1 on Google and get you found by more potential patients.
Nowadays consumers take the time to research and go over all of their choices. So if your website does not appear on the 1st page of Google, then those potential patients will move onto another pediatric practice.
Now, to rank #1 on the search engine results page, you need a combination of factors that search engines think are most important such as keywords, on and off optimization, and link building.
We will go over each of these key topics through this SEO guide so you can improve and grow your business, while still providing the care a child needs.
1. SEO for Pediatricians
Search Engine Optimization is the art and science of using different tactics to raise your website to the top as organically as possible on Google's search result page. SEO has its complex algorithm and ranking system that is constantly updating. If your website doesn't keep up with the changes that occur within SEO, then you could risk missing out on new patients.
The goal of using SEO is to improve search visibility which will eventually lead to increasing the quantity & quality traffic to your site. Traffic = website visits.
The quality of traffic that comes to your site depends on what you write about. If you are a pediatrician, writing a blog post on children's health issues, you will get your website visitors who are looking for pediatricians. That's good quality traffic.
Whereas writing a blog post about your favorite restaurant spot will get you people looking for restaurants, that's low-quality traffic. You don't need random people visiting your site because they are unlikely going to become your patient.
By providing good content and experience to your visitors you are gaining the right quality of traffic. The higher the quality of traffic, the higher % of your website visitors convert into booked appointments.
Now that you figured out what audience drives your business, you need to increase that quantity of traffic to your site through SEO.
The more traffic you have, the more chance that someone going to your site becomes a patient and calls to book an appointment. Conversion rate is a % of that traffic that turn into paying customers. If your traffic is too low, you won't have conversions. You can't have one without the other (aka quality and quantity of traffic).
Want to increase your traffic?
1.1 Understanding Why SEO so Important to Medical Marketers
Like many other businesses, healthcare businesses have become highly competitive. Medical SEO strategies are vital to attracting more patients and increasing the companies' revenue.
With the right SEO tactics, you can ensure that your company's page is headed towards the top of search results rather than getting lost within thousands of results. It's important to know that 99% of website visitors don't scroll past the first 2 pages.
It's key that you do your research on what your patients typically search for when they google for a doctor. Since you are targeting parents with kids that might need a general pediatrician, key topics or keywords might be treatment, procedure, or symptom. Increasing your online visibility on search engines with key terms or topics that might rank will most definitely boost your search.
Appearing high on the organic search engine results page can provide reassurance that the hospital or pediatric specialists is one of the best and will provide the utmost care to their child.
By ranking towards the top of the results page, this will typically boost the consumer's confidence that they picked a certified doctor with an outstanding medical care background.
2. Keyword Research for Pediatricians
Applying your keywords is one of the first steps to obtaining a successful medical SEO.
Having keywords and phrases within your web content is what makes it possible for viewers to find your site on the Google search engine. More customers equal more traffic which equals more profit to the company.
Figuring out the right keywords to put into your website, is both a trial and error process. The power of finding what fits best is by understanding your target market and how they search for your content and services.
Note: These keywords differ from keywords used in Google Ads.
Types of Questions That Might Arise When Doing Keyword Research:
What are consumers searching for?
# of people searching for the same objective?
What attracts the customers?
2.1 Short-Tail Keywords
Short-tail keywords are usually made up of three words or less. They can sometimes be referred to as the "head keyword". These keywords tend to raise lots of volume and competition.
Marketers tend to use short-tail keywords when beginning their research for ideas and potential content.
In the example above, you can see how "symptoms" is not a clear keyword and can pose a threat to your content. They do not convert well and can lead to unwanted traffic such as individuals searching for symptoms non-related to the pediatric topic.
Now, I'm not saying that you should eliminate all short-tail keywords since that's where the majority of search queries will come from.  However, having all your keywords as short-tailed might cause problems in matching searchers' intent, so be cautious.
2.2 Long-Tail Keywords
Long-tail keywords consist of words that are more than three words. They tend to be more specific than short-tail keywords and produce a higher conversion value.
Whenever a consumer (aka parent of a child) is using specific search phrases, they tend to be looking for something they are interested in buying or signing up for.
In the example above, you can see that this parent is most likely wanting to find a pediatric specialist that is nearest to them in this case scenario. They could go further in detail by stating "pediatric specialists in [a city that you live in]" to narrow down the search results.
The key thing to remember here is that once parents have decided to make an appointment for their child then they will start using very specific long-tail phrases to find what they want. Therefore, using long-tail keywords can pinpoint the visitor's search intent.
How to do manual keyword research for pediatricians:
Think of a topic that you want to write about. Let's say you want to create an educational blog about "Myths about fever in children."
Type that keyword on your preferred search engine (e.g. Google, Bing, or Yahoo).
On the Search Results Page, you're going to check all of those posts individually to see the number of times the keyword was used throughout the article, other keyword variations used, along with the strategic places where you can place your keyword (e.g. headings or in the first part of your content).
To find the keyword density, press Ctrl + F followed by the keyword that you're planning to use on your blog. For example, let's say you want to find out how many times the word "myth" was used on your competitor's blog posts.
Type in that keyword in the rectangular box that will show up in the upper right corner of the page. It'll show you the number of times it was used along with the strategic areas where you can place that keyword on your future posts.
In the example above, you can see that they've used the word "myth" at the beginning of the blog's content and headings. Do the same procedure for the rest of the posts (from Google's Search Results) and take note of the strategies used by your competitors. Use them to your advantage so that you can outrank them with your future posts.
2.3 SEO Ranking Tools
Do you want to keep your keywords relevant? How do you do this?
There are SEO tools you can use when starting your medical business, such as Keyword.com. Keyword.com is a paid keyword ranking tool that allows you to monitor your Google ranks. Most medical marketers that use this tool first start with the "Starter" plan for just $24 a month.
This tool does a daily automatic Google rank on each of the keywords that you input. It shows how a specific keyword is ranking against other keywords and even shows a graph in the analytical section.
You can easily add as many domains as you'd like on Keyword.com and even monitor your competition!
Another SEO tool is called Moz. This tool gives marketers leverage to one of the largest keyword databases so they can utilize the best keywords for their sites. You can examine & analyze important searches and page metrics of all sites you visit using this software.
Moz offers a 30-day free trial to try out one of their best plans, that allows up to 800 keyword research and 5,000 keyword queries a month. Their premium plan has a feature called "speed crawl" which allows a crawler to view internal link structures of your website and to see how your pages are performing.
Need help starting using SEO?
3. On-Page Optimization of Your Healthcare Site
Succeeding as an SEO practitioner requires optimizing several factors that search engines consider important. In this section, you will learn how to maximize your on-page SEO to reach an ideal performance.
3.1 Title Tag
The Title Tag is an element of HTML specifying the title of your webpage. This title tag will only show up on search engines as a clickable headline. The tag is important to social users, sharings, and SEO since it's a way to give an accurate & descriptive page summary to the audience.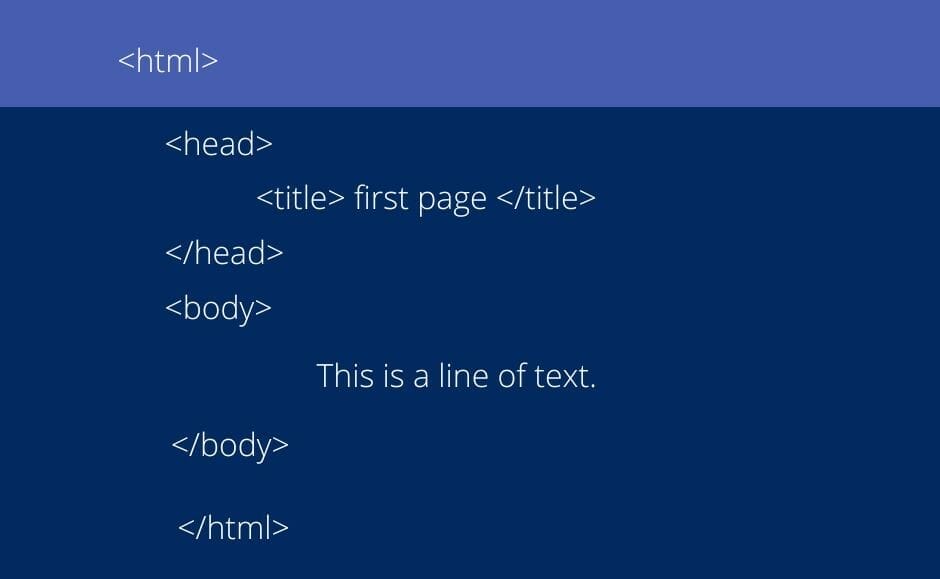 These tags are usually read before the audience can take a peek at the meta description (the content of the page). The structure of a title tag matters to search engines since it could determine if your site ranks high on the search results page.
Key Things to Follow When Creating Your Title Tag:
Watch Your Title Length
Show That Your Page is Unique by Giving it a Creative Title
Convey a Positive Message
Over- Optimization is Bad – Avoid Titles w/ Too Many Keywords
3.2 Content
Content provides search engines with contextual information while simultaneously providing visitors with answers to their questions. It's critical to have content since without it there's no reason for an audience to visit your site.
Optimizing your content can only increase traffic and help search engines rank and understand your page. For instance, having good structure and quality of content can only provide visitors with a good experience leading them to come back (aka causing more traffic).
Tips For Nailing Your Content:
Identity a Patient's Problem and How Your Services Can Help
Use Numbers and Facts To Draw In Your Readers
Evaluate Your Current Competition
Show How Your Services are Better Than Your Competitors
3.3 Meta Description
Your Meta Description provides a layout of what your pages are about and often appears on the search engine results page (SERP). Optimizing your meta description can help your on-page optimization indirectly. What I mean by this is this would allow viewers to read the page description before clicking on the actual page.
In the meta description, you can add keywords to better your click-through rates. Try to write 160 characters or under when tackling this section. Include the main points of your article and state any offers or services that your clinic provides.
3.4 Internal Link Building
Internal Links are links inside your website. For example, if one of your blog posts links to another of your blog post, that's an internal link. This: SEO for occupational therapists <– that's an internal link from this blog post to another blog post on my website.
As your site grows, you will want to add internal links, internal links have been shown to boost your site's SEO.
These internal links are important since:
Allow Visitors to Scroll Through the Website
Establish Information Hierarchy of the Site
Helps Spread Link SEO "Juice" Throughout the Website
4. Off-Page Optimization of Your Pediatric Care Site
For this section, you will learn how to bring brand awareness through maintaining and acquiring backlinks.
There are 3 Main Components For Driving Awareness:
Build Positive Interactions w/ Your Audience
Spread Brand Awareness
Obtain Those Backlinks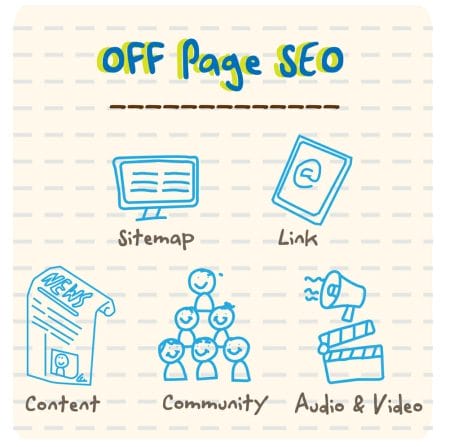 4.1 Competitive Offer
Have a service or product that people can not resist. This service or product needs to mean something to your audience. An irresistible offer isn't absolutely required for SEO. But an irresistible offer increases your chances of conversion, increases the chance of turning people towards your site, leading into future patients.
For instance a "pediatric facility" (brand) offering "free yearly clinical checks" (service), where they can take their children to.
If your service is unique and only offered at your clinic then accentuate this opportunity. Deliver detail on this service so your visitors can focus on the benefits and features presented.
4.2 Audience/ Backlinks
Get to know your audience! The more interaction you have with them, the higher the traffic.
Have a specific target group, you do not want to target everyone. The traffic to your website is just as important as the engagement within that traffic.
I wanted to touch on something called external link building which is now known as backlinks. Backlinks are done by writing a small guest post for another's site so they can form a kind of "signal". What I mean by this is that the more votes (aka backlinks) you have, the more reputable your site was.
How to Gain a Backlink:
You need to find an article with similar background information like another clinic or healthcare facility.
At the bottom of the article page, they should have a guest post option
Outreach by sending an email to them, saying that you are interested in writing a guest post.
The Layout of Email:
Subj: "I'd Love To Write For Your Site!"
Hi [Insert Name],
My name is Dr. [Your Name], I'm a pediatrician.
I was reading one of your articles when  I noticed you accept guest posts
If you still do, please let me know – I'd love to put together a draft for you to review!
Thanks,
Dr. [Your Name]
[include link to your website]
Need help building links? We have a backlink strategy to help you!
5. Researching Your Competitors SEO
You might not be the first pediatric practitioner that wants to run their own business. Stay on top of your competitors' SEO by comparing your site with theirs.
You must multitask your SEO strategies while keeping a tab on your competitions since they could get ahead and leave you without any traffic.
Some Areas to Over See When Tracking Your Competitors SEO:
Pay attention to your competitors' content and what they write about.
Dissect their page structure such as where links and images are located on their page.
What kind of keywords do your competitors use?
Use the information found in your competitors' SEO and apply it to your own website pages… only if their SEO is ranking higher than yours.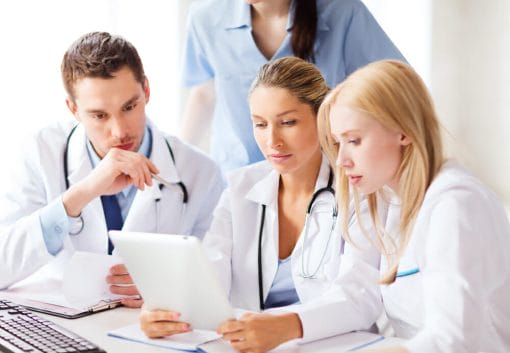 5.1 What is SERP
SERP is Google's result pages as someone does a search or inputs a search query. The page that pulls results is oftentimes referred to as the SERP or search engine results page.
Usually, the higher you are on the SERPS the more search traffic you will gain since users click on the top 10 results the most. Your competitors will be on the SERP page and you want to rank higher than them by doing on and off-page optimization.
Two Types of Organic Searches:
Informational
Navigational
Informational queries are those that people search for information on a specific topic. For instance, a parent searching for a pediatric specialist for their child. These types of searches are made for the audience to have their questions answered.
Navigational searches are those that individuals hope to locate a certain webpage or website through their internet searches.
Out of these two organic searches, it's most likely that your audience will use an informational search to find your pediatric page. The idea is that your pediatric website will serve as an informational guide to parents that are interested in finding a practitioner for their child.
6. The Importance of SEO for Pediatric Specialists
The world of business is changing especially within the medical field. New traffic cannot be created in a click of a button, even if you optimized your company's page correctly. You need to be patient as this process can take a while before seeing any results.
Using SEO to Improve Your Pediatric Site:
Will drive new patients (traffic) to your site
Build a positive experience for users
Create relevant content for visitors
SEO will keep increasing throughout the healthcare field and will serve as a tool for pediatric specialists to connect with their patients. It'll raise awareness of products and services that healthcare facilities would like to offer.
If you would like an expert to work on your SEO, we are more than happy to help grow your medical business: Book a Free Strategy Session Today.