This expert guide on SEO for Orthopedic Surgeons will teach you cultivated strategies on how to get ahead and grow your private practice. With a solid SEO foundation, you are on your way to outranking your competitors.
Through this guide, you will learn how to optimize your website using a combination of factors. These factors will consist of link building, improving content, and keyword research. Keeping up with good SEO techniques will increase your site traffic and the ability of your patients to find your website.
Improving your Orthopedic SEO not only will raise more awareness but build the trust that patients are looking for. It's important to rank top so your future patients can view your site first versus your competitors.
Increasing your traffic gets you closer and closer to ranking #1 on Google search engine results.
To Rank Number 1 on the Search Engine Results Page, Just Follow These Friendly Tips Below:
Find good performing keywords.
Make sure your keywords are not too competitive.
Do a competitive analysis of your site.
Optimize where your website needs improvement.
Through this SEO guide, we will dive further into these topics. Stay tuned, as we'll explore the different ways of optimizing your site with SEO while providing the care your patients need.
1. SEO for Orthopedic Surgeons
Search Engine Optimization (SEO) is the science of improving a website using different tactics to rank #1 on Google's search result page. SEO has a complex algorithm that if used correctly, could bring lots of organic visitors to a site.
Keeping up to date with Google's constant changes will guide wandering patients to your website…AKA leading them away from your competitors.
The goal of using SEO strategies is to better improve your website. You want to optimize the visibility of your site so your audience and Google knows what it's about.
Now, before starting your journey within SEO, there are two key things to consider:
First, do not expect results overnight. Many individuals think that using a highly advanced SEO strategy is the best way to obtain results…well, you aren't wrong. In the long run, these SEO tactics will pay off and you will easily see the difference in results.
Second, have patience. Just like before, this process can take anywhere from 3-5 months before you start seeing any results. But, the long arduous efforts are worth the wait!
For further interest in expanding your company's brand, you can always check out our other guides on Google Ads for Orthopedic Surgeons. This article guides you through some of the best ways to advertise your orthopedic practice.
Some Questions We Will Cover Through This Orthopedic SEO Guide Are:
How do you increase traffic to your website?
What is good content?
What are the areas to optimize on your site?
How do you get patients to book an appointment?
Ranking #1 and having a convincing website go hand in hand with one another. A convincing site usually drives traffic to a website, which eventually leads towards ranking number 1.
1.1 The Importance of SEO to Orthopedists
Like many other healthcare businesses, practitioners want to accomplish similar objectives. They want to maintain a steady pace at booking appointments for their patients. So, how do we do this? Using SEO strategies will attract more patients, increasing the company's revenue.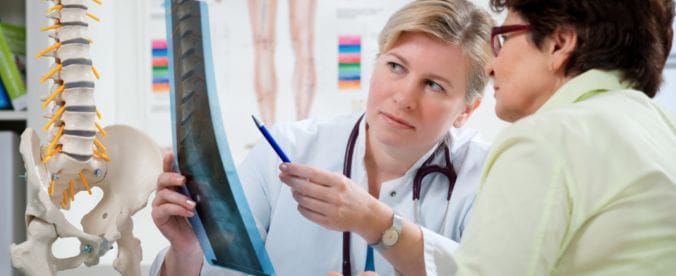 As a surgeon and a marketer, you need to wrap your hands around the best SEO strategies for your website. It's important to know that about 99% of all website visitors only scroll through the first page. There is no room for error, meaning your site needs to stand out from the other thousands of search results.
Do your research ahead of time. What kind of topics are your patients likely to search for?
Below Are Some Items That Your Patients Might Search For:
Types of treatments that orthopedic clinics offer.
Types of orthopedic surgery procedures.
Types of orthopedic specialties.
The orthopedic clinic near me.
Orthopedist in [area you live in].
Being seen at the top of an organic search engine result page can give the patient some reassurance that you are the best at orthopedist in town. Giving that type of ease to a patient can go a long way.
Although rankings may not have a correlation to the quality of work, people often correlate the two it in their minds. You will notice that you likely do this yourself when shopping around for products online.
Based on the SEO used, Google decides where your website will land on the search engine results page. Use this to your advantage by outranking your competitors with Google's algorithm. Ranking #1 can only make your site look more credible and worthy of choosing.
2. Keyword Research for Orthopedic Surgeons
When starting your medical SEO plan, making a list of keywords is the best way to go. Keywords are essential to creating successful content and driving high volume traffic.
The content consists of keywords that make it possible for viewers to search for your website. Having quality keywords creates a higher chance of acquiring more traffic. More traffic generates more patient bookings for appointments, which leads to increased revenue.
What are some keywords to include? Figuring out which keywords to add is a trial and error process. This will require some research to see which keywords fit best in the right context. The main focus is on understanding your target market and how they search for items.
Questions During Keyword Researching:
What are consumers looking for?
What is the patients' objective?
How many people are searching for similar objectives?
What attracts your targeted audience?
How to do manual keyword research
On Google or any search engine that you prefer to use, type in the keyword that you want to use on your orthopedic blog.
For example, let's say you want to write a blog about "Ways to Prevent Orthopedic Problems." Enter that keyword and check to see the types of posts that rank for that keyword.
From Google's Search Results Page (SERP) you'll see whether the majority of the posts are written in long-form content, listicles, top 10 best lists, and the like. You're also going to check each of those to see the number of times the keyword "ways to prevent orthopedic problems" was used, strategic places that helped your competitors rank high on the specific search query along with close variations used for that keyword.
Then, take note of the strategies used of your competitors (like which ones worked for them and which are the ones that didn't) and apply them to your future posts, this way you'll have a chance to outrank them.
2.1 Short-Tail Keywords
Short-tail keywords are search terms that make up three words or less. They are many more general search queries that cover broader topics.  These keywords have high search volume and competition.
In the image above, you can see the short-tail keyword "ACL Tear" is not a specific search. These broad keywords don't cover much content nor do they convert well. Ultimately having a lot of these keywords can produce a threat to your site.
Users searching for "ACL Tear" will have a harder time receiving the answer they are looking for. Their search is not specific enough where Google can not pinpoint the user's search intent. Google does not know whether they are wanting to know the recovery time after an ACL Tear or surgeons that can operate on an ACL Tear.
You don't want to have these as the primary keywords that you are targeting. They are too competitive.
Google is the "middle man" standing between you and your audience, so how do you stand apart from your competition? 
Keep a balance between short and long-tail keywords.
Do your research on what your audience is searching for.
See what short-tail keywords pose a threat to your site.
2.2 Long-Tail Keywords
Long-tail keywords are longer and embody specific keywords. They usually consist of three words or longer. These keywords make up more than 70% of all keywords that help maximize your overall organic search traffic and rankings.
Users that are insistent on something tend to go more specific with their searches. This can be purchasing or signing up for a type of service … aka to obtain more information.
Continuing from the ACL Tear example. If a person needed a specialist to check on their hurt knee they would likely search for  "orthopedic surgeons in [a city that you live in]". Individuals that use specific keywords and phrases end up narrowing their search results.
The take-away message here is that the majority of your patients that schedule an appointment are often in search of a specific service. They will likely use long-tail keywords to find the answer to their question.
These long-tail keywords are the ones you want to target as your primary keyword.
Thus, find out what kind of questions your patients are likely to search for. This can lead to the type of long-tail keywords they tend to use so you can pinpoint their search intent.
2.3 SEO Ranking Tools
Keywords are our building block of SEO, but there needs to be some way to track them. How can we do this and still keep our keywords relevant?
There have been a few SEO tools that have made a difference within the industry. One tool I'd like to point out is  Keyword.com. This paid tool is good to use when dealing with large quantities of keywords. You can use it to track and rank your competitive keywords along with your competitors.
Keyword.com is highly recommended to those who are just starting up their medical business. For just the "starter" plan it's $24 a month with a daily automatic Google rank checker. The features included not only gives a total analysis of the keywords in your domain but allow as many domains to be monitored as well.
Using this type of tool can step up your website to the next level!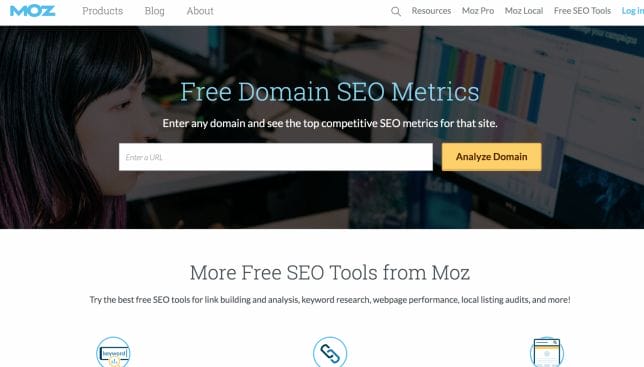 Another SEO tool that has shown some promising results is called Moz. This tool offers a keyword rank tracker. Giving leverage to using one of the largest keyword databases. Moz allows medical marketers like yourself to analyze a variety of organic performances.
Did you know that Moz offers a 30-day free trial for first-time users? What better tool gives a full month of usage of one of their best plans. Moz allows up to 5,000 keyword search queries a month, but with their premium plan, you are promised 30,000. That's 6x as many keyword searches you get per month with an additional feature called "speed crawl".
Using speed crawl allows for a crawler to view and analyze the entire interior link structure of your site. Getting this kind of feedback can show you how your website is performing and what items you should optimize to get better results.
3. On-Page Optimization of Your Healthcare Site
In this section, we will go through some of the many ways of optimizing your site. There are a few factors to consider when performing on-page optimization. You will learn how the title tag, content, meta description, and internal link building are the most vital aspects of on-page SEO.
For optimal performance, pay close attention to this section and the many ways it can maximize your site.
3.1 Title Tag
Going back into a bit of coding, there is something called HTML. This is one of the main foundations of a website and organizes the web content. The Title Tag is an element of this code that helps define the title of your website.
You must spend some time on the title tag since it's one of the first items your audience will see. Search engines pay close attention to the format and structure of the title tag. Being crafty and unique in this area is important for ranking high on the search results page.
Some Formatting and Structuring Tips When Putting Together Your Title Tag:
Title Length—- Keep it between 55-60 characters long.
Convey a Positive Message
Do Not Over-Optimize— Avoid keyword stuffing
Be Creative—To outrank your competitors your title tag needs to stand out.
3.2 Content
Search engines try to grasp the information provided by the content and use it to better understand what your site is about. Having good descriptive web content is crucial for ranking.
Striving for good content requires having some kind of formula. There has to be a way to navigate a website logically. By the end, you want your audience to leave with a positive experience so they are likely to come back.
Some Helpful Tips For Producing Convincing Content:
Find out the Patient's dilemma and how your services can solve their situation.
Draw in your readers by including numbers, symbols, and facts that are easy to locate.
Have your content leave a positive message… make it valuable to them.
Be better and different from your competitors
3.3 Meta Description
Like the title tag from earlier, the Meta Description is also an element of HTML. This provides a layout of what your website is about and will likely appear on the search engine results page (SERP). Optimizing this area of your on-page SEO could increase your click-through-rates (CTR).
There is a max of 160 characters you can include in the meta description. These characters go by fast so be specific and add in as many key points here. It's not a bad idea to also include some keywords that you think will attract your patients.
The HTML Code of a Meta Description:
<head>  <meta name="description" content="This is an example of a meta description. This will often show up in search results."></head>
3.4 Internal Link Building
I'm sure you have some idea of what a link is. But what's the difference between our normal links and internal links?
These internal links are displayed as a link from one specific page (one of your orthopedic pages such as "home page") that transports you to another page (let's say "type of services" on a separate page of your website). Having these internal links can provide more information to search engines as they further explore your website.
What Makes These Internal Links so Important:
They allow visitors to scroll through a website easier.
It establishes some kind of hierarchy within the site.
This helps spread link quality better throughout.
If at any time you want to include internal links to your website and don't know-how, we can always be of some assistance. Book a Free Strategy Session w/ Us, we can discuss the different options of how to better equip you when including your internal links.
4. Off-Page Optimization of Your Orthopedic Site
For this section, you will learn a few ways to bring brand awareness to your site through acquiring backlinks.
Components to Execute For Driving Awareness:
Maintain and build a positive interaction with your audience.
Use irresistible offers to spread brand awareness
Obtain quality backlinks
4.1 Competitive Offer
People seek the best deals out there. Having an irresistible offer that the public can't resist is one way to get noticed. Statistically saying having offers has shown a positive correlation with website ranking. You always want to find innovative ways to increase search traffic to your site to increase your patient volume.
Examples of Competitive Offers:
Free consultation
Accept walk-in and new patients
Free clinic checks twice a year
Typically people gravitate towards clinics with unique offers that can't compare to other facilities. Deliver an offer that you can afford since you want something to trade out to gain a patient in return.
4.2 Audience/ Backlinks
You want a strong bond with your audience so get to know them. Having some type of interaction can increase the amount of traffic to your website. Targeting a specific group of people has shown to be a success and also lowers your bounce rate.
Moving forward, there is something called external link building also known as "backlinks". Backlinks are when you reach out to others to see if you can write a guest post. This eventually leads them to most likely referencing your site in one of their articles.
Earning a backlink from a credible site like WebMD can increase traffic going from their site to yours.  Getting referred to in their article gives you more credibility and makes your site look reputable.
An easier way to think of backlinks is to picture it as a "vote". As you get more votes …aka backlinks, your site becomes more credible to others leading to more traffic.
How to Get High-Quality Backlinks:
Find an article with similar topics like another clinic or healthcare facility.
Follow these healthcare site bloggers.
After finding an article with similar content, see if there is an option for guest blogging towards the bottom of the page.
Send an email asking if you can do a guest post for their website.
Example of Email Format:
Subj: "I'd Love To Write For Your Site!"
Hi [Insert Name],
My name is Dr. [Your Name], I'm a plastic surgeon.
I was reading one of your articles when  I noticed you accept guest posts
If you still do, please let me know – I'd love to put together a draft for you to review!
Thanks,
Dr. [Your Name]
[include link to your website]
5. Researching Your Competition's SEO
Going back to when you were an undergraduate. Remember the time and effort you had to put in for those med school applications? Well, the same applies when using SEO. You will have competition and your job is to stay on top and know how you can rank higher than them.
The positive side of having competition is that you can learn from them. By examining their SEO strategies you can see which tactic works best and what hasn't.
Tracking Your Competitors SEO:
Stay on top of their key topics— which content has more success than others?
Take a look at their website structure—where are links and images located?
What kind of keywords do they use—what are their targeted keywords
5.1 Tackling SERP
SERP is better known as Google's responses to an individual's search query. These search results tend to get mixed in with the other content such as paid ads and organic texts.
The trend that usually occurs is that the higher you rank on SERP, the more likely your traffic increases. An average of 75.1% of all clicks happens on the first three results. This being said, most don't look past the first search result page. You should be aiming to rank close to the top of page 1 of the search results.
To rank well you should incorporate a mixture of on and off-page optimization.
Individuals Mainly Do 2 Types of Organic Searches:
Informational
Navigational
Informational searches are those that people make when wanting to learn more on a specific topic. For example, Orthopedic surgeons near me are searching to know where the closest location for an ortho surgeon is.
The reason behind this could be that the searcher is most likely injured and needs a doctor in the area. If led to the right content, this can drive users to book an appointment to learn more about the topic.
Navigational queries are those that individuals do to hopefully locate a particular website. This kind of search does not normally occur unless your users have previously landed on your site. For example, take a look at someone who wants to go onto Facebook. They can type in "Facebook" and simultaneously a URL will appear to complete this search.
Both informational and navigational organic searches work well. But your audience will likely use informational searches. The idea is that the information on your site will serve as a guide to them. If they are interested in more information on how your services can benefit their situation, they will likely book an appointment.
6. The Significance of SEO Towards Orthopedic Surgeons
The entire industry of business is rapidly changing and so is the medical area of business. Not too long ago we only viewed our ads on TV, newspaper and even the radio. With the rise of digital marketing, we need to keep ahead and use as much SEO to obtain the results we want. This cannot be done overnight, it's a process that takes some time before we start seeing results.
Website Goals That Can Be Accomplished Using SEO:
Will improve the overall online presence.
Drive new patients (traffic) to the site.
Exposure to the marketed audience will be created using targeted keywords.
SEO will eventually expand throughout all healthcare. This type of strategy will help medical marketers to further their patient connections. Even if the competition is high at the start, sticking with this SEO guide will lead you in the right direction.
If any questions arise when editing your SEO, we are always looking for further ways to help. Book a Free Strategy Session w/ Us and we can go over what seems to be the troubled areas.
Related Articles to Read:
Search Engine Optimization Guide for Plastic Surgeons
Online SEO Guide for Pediatric Practices