As public gatherings move to a virtual setting due to the Coronavirus pandemic, many people still strive to find a sense of normalcy during a time of confusion and uncertainty. For education especially, this meant moving class meetings to Zoom. Zoom has particularly increased in popularity due to its widespread usage in order to keep in touch with others during this time in which social distancing is highly encouraged.
However, with the rise of platforms such as Zoom in order to keep in touch with others comes many other applications that have been designed to help bridge the gap between social interaction and virtual communication. Discord, a popular chatting platform for gamers has also increased in popularity, as many people are turning to it in order to keep in touch with friends and family.
What was initially created for gamers has gradually become something much more — it has enabled people to communicate with each other during a time in which social interaction is highly limited.
So let's take a look at the rise of Discord and how the platform has been transforming the way in which we are communicating with others during a time of uncertainty.
But First, What is Discord?
Discord was launched in 2015, with the original intention of it being a platform for gamers to build communities with one another and chat. However, it has evolved to a platform that is much more than that, encompassing audiences of different interests and not just for gamers anymore.
In simple terms, Discord is a messaging platform that allows users to communicate with each other through different channels. It can be thought of as a less formal version of Slack. Through the platform, users are able to text and send video messages, as well as other forms of rich media such as photos and videos.
Each server is composed of multiple channels, and each channel has its own topics and interests and individual set of rules. Thus, each channel can be used to talk about different things — one can be used to talk about gaming, the other can be used to talk about sports, and etc. The possibilities are truly endless, and the best part is that creating these servers are free.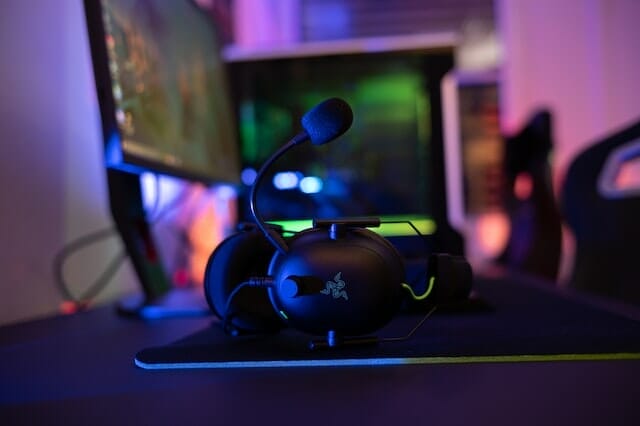 There are so many different Discord servers that serve as places to talk about so many different things. This is similar to Reddit in which communities are built through these such forums, creating a sense of community through a common interest. Due to this, it is fairly easy to find a niche on Discord as there are so many different servers that accommodate a wide range of interests.
The most effective way to find servers is simply to Google them, as the search function on the platform only provides the most popular ones.
Discord is a fairly versatile platform – you can use it both as a mobile application or as a desktop application. You are also able to connect your Spotify and YouTube accounts in order to add onto your experience.
Discord, on top of its versatility, is also very customizable depending on one's interests and how a person wants to use the platform. Users can have servers that are both private and public. There is also a role of an administrator, in which they are able to assign roles to each user, which comes with special privileges and name tags. These roles can be particularly helpful in large and diverse communities and provide a sense of moderation in the server.
Not only does Discord provide group chats, but private chatting functions are also available. This provides users the option to chat one-on-one with other users and become friends with one another.
Discord's Beginnings
In the words of CEO Jason Citron, there are a lot of apps that people use to talk during games, such as Skype or Facetime, but this is hard to do when you are playing PC games. In the case of Skype, if someone wanted to call a friend on Skype, the friend would have to pick up on their computer, thus causing the game to minimize on the screen, disrupting the play.
With Discord, it is the opposite of what applications like Skype do. Instead it is like a conference call that is always on and occurs within servers.
Discord before Discord was actually a gaming studio that developed multiplayer games, and they were developing games that used a voice function to communicate. This was when the team realized that there are problems with voice chat functions within multiplayer games and wanted to work towards solving that problem.
Communicating with people through voice channels is essential for those who play professionally. A lot of games are team-based, and with the rise of esports and competitive gaming, it has become extremely important for people to talk and communicate with their teammates. But even in non-competitive settings, Citron describes gaming as a way to hang out with people and talk to friends.
Citron considers the importance of communication in gaming as essential, going far to even consider Discord as a communications-based company that specializes in gaming. The needs of gamers are very specific, and they needed a lot of improvements to their communication tools that were not being targeted by the market until Discord came along.
Discord Outside of Gaming
Initially, when I hear of Discord, I immediately equate it to the gaming community. However. Its popularity has expanded to many diverse and different audiences. In fact, influencers have also begun to utilize the platform as well in order to engage with their communities.
In one example, Ninja, one of the most famous video game streamers, taught Drake how to use Discord during a game of Fortnite that was highly watched on YouTube. A lot of popular YouTubers also have their own servers in order to engage and communicate with fans. Many communities that share common interests, such as TV fans of the show The Bachelor also have their own Discord servers in order to talk to fellow fans about the show.
Many people have compared the platform to that of Slack, in which they are both pretty similar in terms of their interface. They are laid out a certain way in terms of their channels and hashtags, but many people feel like Discord is much more personable and casual, whereas Slack has a place in a productive workplace, such as for work or for more formal communities and organizations.
The Rise of Discord
According to Discord's Chief Marketing Officer Eros Resmini, the platform was initially created for him and his friends to play Fortnite on the weekends. From there, the platform grew exponentially, with the number of messages sent through Discord in a month rose from 6 billion in 2017 to 15 billion in 2018.
In the case of Discord, the platform has satisfied a section of the market which concerns the ability for a more private social networking experience — an experience in which the platform is not tracking every single move that you make on your computer or phone. Many social media platforms emphasize numbers, where that be through followers or friends count and likes, but in this sense, Discord is palpably different.
Resmini also points out that Discord is "inherently social" because you need at least two people on it to make it work. Many users who use Discord find out about it through word of mouth.
Discord is essentially a social media platform that is shifting an aspect of social media to be less public and more private, by providing private chat rooms and communities. In a day and age in which many things that users do are being tracked, this seems like a pretty favorable option in terms of privacy for users.
In order to join a server, there is a server specific link that is needed. This prevents users that are purely just spam or trolls from disrupting the community. Like most messaging platforms, Discord provides real time chats that are more personable than any comment section. Young adults and teenagers alike are able to engage in all the best aspects of a group chat, which is why they feel the most comfortable on a platform such as Discord.
Why Discord Works
For many people with their own fan communities, influencers being a good example, Discord has become one of the first effective platforms in order to engage with their communities. Everything is consolidated nicely and is well organized, which is why it provides a pleasurable experience for all.
Of course, there are social media apps such as Twitter and Instagram, but fan engagement on those platforms is fairly difficult. Twitter is essentially a place for everyone's voice to be heard, so it can be quite messy to keep track of all the tweets from fans and does not really provide a very effective platform to communicate with such a large number of people.
Instagram is an easy way to engage fans through likes, but through actual interactions is pretty difficult. It is nearly impossible to sort out and organize Instagram direct messages, and comment sections are usually flooded with spam and messages. YouTube comment sections are usually very inefficient and messy, and many users consider Reddit to be quite toxic.
Discord is able to take the best features of social media platforms and consolidate it into a space in which users can be heard without the fear of trolls or spammers overrunning the conversation. The platform is a general place in which users are able to talk about anything and engage in communities of people that are similar to them.
Discord is a platform in which people are able to be heard – a place where follower count does not matter. Discord is essentially a platform that is the opposite of many other social media apps in which follower counts and likes do not dictate popularity or status. Discord, at its core, focuses on the communities that are being built rather than how many followers a person may have.
The platform is truly just a place for people to engage with one another and make conversation about topics that they are interested in. Everyone is able to find a niche on Discord and they can easily find a community that suits their interests. It is also a place where people can just engage with their friends and escape the chaos that exists on the internet. Discord provides just that, which sets them apart from various other social media platforms.
Discord and Others
Discord has also found its way onto a list of platforms that are helping people get through the quarantine. Coronavirus has definitely transformed the way in which people are using the internet, as there are a lot more creative ways to keep in contact with people in your life through virtual means. From what was known as a simple way to keep entertained, the internet has transformed into a vital means in order to communicate with friends and family during a sensitive and confusing situation.
Applications such as Zoom and Netflix have expanded the way in which we gain entertainment. Zoom has established itself not only as a video conferencing application for work calls, but a place where friends and family can call in to chat and share information. Apps such as these are transforming the way in which we socialize and provide a sense of normalcy in a time where it is difficult to experience social interactions.
Virtual hangouts have always been something that people engaged in, but now it is more popular than ever. Before, there were always people engaged in online communities, so virtual communication is not a new thing. However, it has become necessary in order to engage with people who you were once able to physically interact with, but are now unable to due to the outbreak. Virtual interaction is now in high demand, and other platforms such as Discord and Netflix Party are attempting to make virtual engagement a much more pleasurable experience.
Through Discord, people are also able to talk to each other through real time voice chat, which lets people multitask easier, in addition to the traditional chatbox messaging. Discord is much more informal this way, compared to Slack, and provides a social environment in which people can easily engage themselves with friends or people in alike communities.
With the prominence of the Coronavirus, Discord has become more mainstream as there has become a higher demand for server access. There have also been outages occurring in servers due to the high amounts of users, as servers have not been able to accommodate such a large amount of users before.
Apps like Netflix Party have also experienced similar influxes of traffic, as more people are resorting to the Google Chrome extension in order to create a movie night through a virtual means. The extension was developed in 2015, and it was not until 2020 that it experienced a massive amount of users, now amounting to around a million users.
Final Thoughts
During a time of uncertainty, communities and businesses are working together in order to get through the pandemic, which in part, largely depends on virtual means in order to get a sense of social interaction. Virtual platforms have become increasingly more popular and vital in order to keep in touch with people who have become untouchable in our lives in order to flatten the curve and beat the pandemic.
Social platforms such as Discord have created online communities that make quarantine more bearable, by introducing communities to users to engage people across all backgrounds through a common interest. Discord is different from social media platforms in the sense that followers and likes do not matter, everyone is of equal importance and everyone's voice has the ability to be heard. It is a place to engage in interests, not in drama.
What was initially a platform for gamers has evolved and transformed into something much more. Its attempts to bring together communities is exactly what is needed in order to provide a sense of social interaction, which is exactly what everyone needs during a pressing time.